Empowering students with language-based learning differences grades 4-12

Siena Glossary of Terms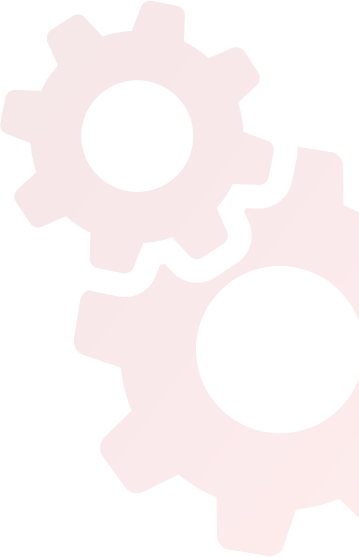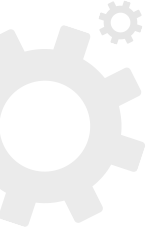 Admissions
Terms Used at Siena
Advisor: Each student is assigned a faculty advisor who acts as a counselor for the student and monitors the student's academic progress. The elementary teachers share advising responsibilities for the elementary class. The advisor also serves as the coordinator for all communication with the parents, helping to streamline and coordinate communication between parents and the school. Students meet with their advisor twice a day, once during morning homeroom and again in the afternoon before dismissal.
After-School: The Siena School offers an after-school program for elementary and middle school students from 3:45pm – 5:45pm, Monday through Friday on days when the school is in session. The after-school program includes a mixture of supervised homework help and activities.
Assembly: Every Monday morning, all students attend a morning assembly in the gymnasium. This assembly highlights important events throughout the week and gives teachers and students an organized platform to make announcements.
Chromebook: A Chromebook is a laptop with Chrome OS as its operating system, with most applications and data residing "in the cloud." Elementary and middle school students at Siena use school-provided Chromebooks throughout the school day to complete assignments on Google Drive. High school students can use school Chromebooks or bring their own device for use during the school day.
DEAR: Drop Everything and Read (D.E.A.R.) time provides an opportunity for students to read or listen to books on tape independently and for pleasure. Students are required to carry a reading book each day and parents and guardians are encouraged to regularly take their children to the library to assist them when choosing books.
Dinner and a Movie Night: After school one Friday each month, Siena runs a "Dinner and a Movie" night when students have the opportunity to travel to downtown Silver Spring, have dinner and attend a movie. These evenings are on a first-come first-served basis with 12 slots available.

Enrichment Clubs: Each quarter, weekly afternoon Enrichment Clubs are offered after school for an additional fee. Past offerings have included Minecraft, Improv, Yoga, and Coding.
Google Drive: All students and faculty at Siena use Google Drive. The Drive gives access to files anywhere through secure cloud storage, so students can access their assignments from any computer at any time.
Green School: The Siena School is certified as a Maryland Green School under the Maryland Association for Environmental & Outdoor Education. This certification signifies our school has made a commitment to developing stewards of the earth and reducing the environmental impact of our school.
Houses: All of Siena's students and faculty are sorted into four Houses. These Houses are modeled after the seventeen Contrade of Siena, Italy. Siena's Houses (Drago, Leocorno, Pantera, and Aquila) are comprised of a mixture of 4th-12th grade students who compete over the year for house points in athletic and academic challenges.
Internship: Each year, Siena's high school students undertake a two-week volunteer internship in the Washington, D.C. area. With guidance from Siena teachers, students choose a new internship annually to explore career interests through direct experience.
Learning Ally: LearningAlly is a nonprofit providing dyslexia support through audiobooks & parent support services. All Siena students are provided with a LearningAlly account, giving them access to audiobooks to support their reading.

MAP Testing: Siena students in grades 4-10 take MAP Tests in Language Arts, Reading, and Math in the fall and spring of each year. Measures of Academic Progress® (MAP®) creates a personalized assessment experience by adapting to each student's learning level—precisely measuring student progress and growth for each individual.
Parent/Advisor Phone Calls: In addition to parent/teacher conferences, parents of children in grades 4-7 receive mid-quarter updates from their child's advisor to discuss progress and any concerns.
Parent/Teacher Conferences: Parents also meet with their child's subject teachers twice a year to discuss progress and points of action to keep students successful.
ParentSquare: ParentSquare is a web smartphone app that serves as Siena's secure school-home communication system. Parents can sign up to receive emails/texts from the school instantaneously or in digest format at the end of the day. ParentSquare also hosts our events/academic calendar and allows for photo and file sharing.
ParentsWeb (FACTsFamily): ParentsWeb is a private and secure parents' portal that will allow parents to see academic information specific to their children while protecting their children's information from others.
PE Uniform: Elementary, middle, and 10th graders are required to wear a red shirt with the Siena logo and red, black, or grey shorts/pants during PE class. The Siena shirt is available for purchase through the Lands End online store. Information on how to order will be included in your registration packet in July.

Piazza: In reference to the Italian town Siena is proudly named after, Siena students congregate in the "Piazza," a large common area for eating lunch. The Piazza also serves as a multipurpose room, hosting activities, classes, and events throughout the year.
Reading Assistant: Reading Assistant is an online reading tool that uses speech recognition to access and support students as they read aloud. With Reading Assistant, students receive individualized reading coaching every time they use the software, making the most of each instructional minute.
Rising Up Ceremony: The Rising Up Ceremony is a time to acknowledge the accomplishments of the 5th and 8th graders as they rise up into Middle School and High School. Along with the entire school, parents, family, and friends are invited to attend. Rising Up is held each June prior to Graduation.
Siena Band and Chorus: All students have an opportunity to use their musical talents in the Siena Band and Chorus. The Siena Band and Chorus perform at multiple events throughout the year including school plays, the Siena Celebration, performing arts assemblies, the annual Spring Concert, and Grandparents' & Special Guests' Day.
SPA: The Siena Parents' Association (SPA) is a great way for parents to get involved at Siena and helps to encourage a strong sense of community among all Siena families.
Step Up to Writing: Step Up to Writing is an organizational program that uses research-validated, hands-on, multisensory writing strategies and writing activities to assist students in becoming successful writers. This program is first introduced in elementary school but continues to be integrated throughout all middle and high school classes.
Strengths Class: Students in grades 4 & 5 take Strengths class. Through self-directed learning opportunities, this course teaches students how to use their prior knowledge and learning style to develop and manage long-term projects while maintaining a high level of engagement and enjoyment.

Student Government: Student Government offers an opportunity for all students to have a voice in the Siena community. It also provides a forum for organizing student events such as holiday celebrations and Spirit Week. Students in all grades may run for a variety of positions within the student government.
TAB: Siena utilizes a "Take a Break" procedure when middle school students are having a difficult time following the "3 R's" in class. Students are asked to "TAB out" and are given a reflection sheet to fill out and review with the Head of School.
Tech Club: Siena offers an 8th period elective class focused on technology. Students in tech club learn a variety of skills, from music/video editing to computer coding. Students also participate in a variety of hands-on activities including troubleshooting and fixing software and hardware issues. Students also learn to disassemble and put together various technological devices (e.g. laptop computers).
The Three R's: All students are expected to follow the "3 R's" of conduct: make the Right choices based on Respect and Responsibility. This code of conduct creates a positive learning community.