Empowering students with language-based learning differences

History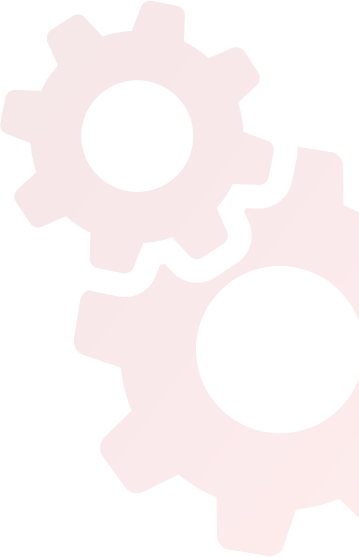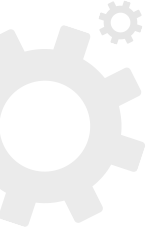 About
History of The Siena School
The Siena School® was established in 2006 to provide students with learning differences, such as dyslexia, a rich and meaningful education that would prepare them for college, and for success in life. As the program took shape, a larger opportunity and its mission became clear: create one of the nation's finest schools for bright students who learn differently.
The school takes its name from the town Siena, Italy, in part to emphasize its strong focus on the arts. In addition, Siena's patron saint, St. Catherine, was a highly regarded renaissance scholar who only learned to read later in life. Much of her work was accomplished through accommodations such as dictation. Siena's logo, two Italian cypress trees, represents the school's focus on the personal dialogue between each teacher and student that helps inspire learning and motivation.
Siena quickly established itself as both a local and national presence. In 2007, Siena founded the Siena Educational Workshop Series, offering workshops to area parents, teachers, tutors and other professionals on many aspects of educating students with language-based learning differences. In 2008, Siena became fully accredited by the Middle States Association of Colleges and Schools. Siena staff members have presented at national and international conferences including the National Association of Independent Schools (NAIS) and the International Dyslexia Association (IDA), and Siena is a member of both those organizations, in addition to ThinkNation, a national cohort of private schools dedicated to best practices in teaching students with learning differences. In 2009, a group of parents established The Siena School Scholarship Fund to further and support Siena's mission by providing scholarship funding. In the spring of 2010, Siena graduated its first senior class. In January 2013, the school moved to its current location, located conveniently at the Capital Beltway and a short distance from the Forest Glen Metro station.
Siena's numerous traditions include the Siena Celebration each October, during Dyslexia Awareness month. At this celebration, the school recognizes key supporters and presents the annual Siena Cypress Leadership Award to a local or national leader who has made a difference in the lives of students with learning differences. Past winners include Dr. William Stixrud, a prominent local neuropsychologist, and best-selling author Rick Riordan, whose series Percy Jackson and the Olympians features the main character with dyslexia and ADHD.
Siena's cross-curricular emphasis, its signature program in the arts, and its interscholastic sports program, internship program, parents association and close connections to the community combine to give students a wide variety of experiences in preparing them for college, as confirmed by its first graduating students who have reported successful transitions. Siena grew to over 100 students in 2015 and looks forward to continued growth as it serves bright, creative students who thrive in a multisensory, experiential learning environment.
KEY HIGHLIGHTS IN SIENA'S HISTORY

2006 – 2007
The first full year of the school included 30 students (grades 5 – 9) and a handful of teachers at the Montgomery Hills Baptist Church in Silver Spring, Maryland.

The Siena School Scholarship Fund created to support the financial aid program

Civic leaders including the local Congressman and several State officials gather to honor Siena's opening

Advisory board of national leaders formed
2007 – 2008
Siena grows to 45 students, adds 10th grade

17 faculty and staff

Elementary program begins with the addition of 4th grade

Siena Parent Association established

Siena Cypress Leadership Award established. The first award given to William Stixrud, Ph.D., a prominent local neuropsychologist.
2008 – 2009
62 students, 17 faculty and staff.

11th grade added

First competitive athletic teams: soccer, basketball, track, softball

Siena Cypress Leadership Award given to best-selling author Rick Riordan, whose series Percy Jackson and the Olympians features the main character with dyslexia and ADHD.

High school internship program begins

Guest Speakers include Ernest Green, one of the Little Rock 9

Middle States Accreditation
2009-10
72 students, 19 faculty and staff

Established 12th grade curriculum, first graduating class, college counseling program established

Siena joins NAIS
2010-11
Siena's 5th anniversary!

75 students, 19 faculty and staff

Siena presents with Dr. Bill Stixrud at NAIS Annual convention, accepted to present at IDA international conference in the fall of 2011

First The Siena School Scholarship Foundation Evening Fundraiser
2011-12
78 students, 21 faculty and staff

Siena receives Special Exception to operate at 1300 Forest Glen Road

Siena presents at NAIS Annual Conference in Seattle and at IDA conference in Chicago

Siena introduces House system

Guest speakers include Seth Goldman, CEO of Honest Tea, Mike McCurry, former press secretary for President Clinton

Siena acknowledged in "Take Control of Dyslexia and Other Reading Difficulties" by Jennifer Engel Fisher
2012-13
80 Students, 21 faculty and staff

Siena moves to a new campus at 1300 Forest Glen Rd, January 2013

First ever Band Night and Spanish Play

Siena becomes a Certified Maryland Green School

Siena listed as a featured school in Rich Weinfeld's second edition, Smart Kids with Learning Difficulties, Overcoming Obstacles and Realizing Potential
2014-15
100 students, 27 faculty and staff

Siena presents Oliver!, its first full Broadway musical production

Casey Trees donated cedar trees to the grounds

Spanish classes wrote and performed their version of A Midsummer Night's Dream

"Ice Bucket Challenge" bravely endured by Ms. Darefsky

Bridge Club held its first tournament

Girls Varsity Basketball team won its division and reached the tournament championship game

Faculty won the Students vs Faculty Basketball game

Girls Volleyball made ISSAC playoffs

Coed Softball had an undefeated season and were ISSAC Champions

Siena Presented at the National Association of Independent Schools (NAIS) Annual Conference
2015-16
Siena's 10th Anniversary!

114 students, 29 faculty and staff

First students to graduate who have spent full nine years at Siena grades 4-12

Girl's Varsity Basketball won ISSAC Division

Presented Anything Goes musical

Best in Show winner- Washington School of Photography's All Montgomery Exhibition

Honorable mention- Van Hollen Congressional Art Competition

Glen Echo Photoworks- winner

Launched 5 Year Strategic Plan

Released first Annual Report
2016-17
114 students, 33 faculty and staff

First student-athlete to reach 1,000 points scoring in basketball- Hunter Fagan

Girl's Varsity Basketball won ISSAC Conference and Division Champions

Student Artwork juried into Drexel University- High School Photography Competition (120 images selected)

Raskin Congressional Art Competition- image selected to show at the U.S. Capitol

Voted Best for Families- Family Magazine

Bethesda Magazine- Runner-Up Best Private School for Non-traditional Learners

Published Here to be Heard, audiobook with Learning Ally

First all school Variety Show

First school-wide "Day of Silence"
2017-18
125 students, 36 faculty and staff

Opened 16,000 square foot addition

First student musical in new Teatro space- The Fantasticks

Siena Wildcat Mascot costume introduced

First international school travel to Costa Rica

Girls' Varsity Basketball won ISSAC Division Champions

Boys' Varsity Basketball won ISSAC Division Champions- First time in the history of the program

Raskin Congressional Art Competition- three winners the 4th highest number of any schools in our district including large public and private schools!

First school dance- Snow Ball

Winner- Best for Families Two Years in a Row- Family Magazine

Featured in Bethesda Magazine: Faces of Dyslexia Education

Siena Teachers Published in Independent School Magazine- "Finding the Right Words"

Seniors Awarded $1.4 Million in Scholarships
2018-19
135 students, 41 faculty and staff
Second school musical in Teatro space - Pippin
Siena Wildcat Mascot named "Wiley"
Boys Basketball made ISSAC Finals
Only school in ISSAC to send six students to the ISSAC All-Star Game
Two students juried into Drexel University - High School Photography Competition out of 3400+ entries
Winner - Best for Families Three Years in a Row - Family Magazine
Featured in Bethesda Magazine: Faces of Dyslexia Education
Siena's Educational Blog created
Eli scored his 1,000th point in basketball, making him the second Siena student to achieve this accomplishment and the first sophomore to score 1,000 points in ISSAC
Student Voice and Rising Leaders formed
New Robotics, Performing Arts, Engineering, and Theatre electives added
Siena's Dance Team established and performed twice
2019-20