Empowering students with language-based learning differences

Siena Blog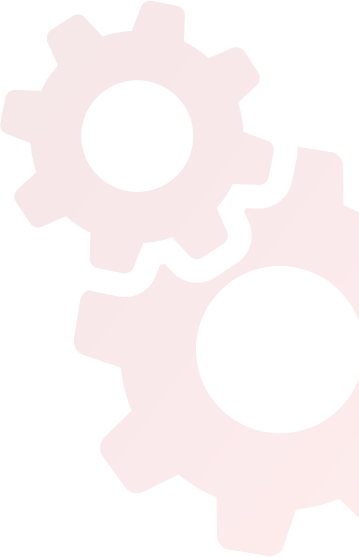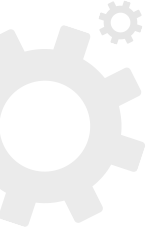 News
The Siena School Blog
June 29, 2022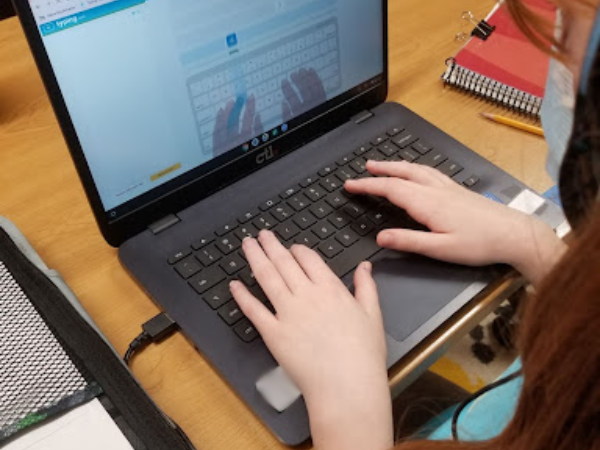 As students are reviewing their summer packets or doing other academic work, the summer is also a great time to reinforce tech skills. This needn't be too complex or time-consuming: brushing up on students' tech skills can be an easy and fun part of their weekly summer routines.
Technology at Siena is integrated into the curriculum across all divisions and subjects. Students routinely use laptops, assistive technology, and a host of multimedia apps in classes to enhance their learning and equip themselves with 21st-century skills.
Likewise, summer tech work can be integrated into students' other academic and social activities. Here are two key tech skills that students can easily learn—or improve—this summer while they're getting some well-earned downtime after a long school year:
Touch Typing Skills
Touch typing is an important way for students to get their ideas onto paper (or a screen). As opposed to the hunt-and-peck approach of using their index fingers, touch typing can teach students to type via muscle memory so they can focus less on the how of expressing their ideas—and more on the ideas behind their writing.
For students with dyslexia and other language-based learning differences, touch typing is a multisensory approach that complements the assistive technology they might already be familiar with—such as Speech to Text—and helps develop a skill they can use throughout their time in and out of school.
Parents looking for ways their children can improve their typing skills this summer can look into Typing.com, which we use at Siena during the school year. There are also free apps that don't require an account to use, like TypingClub, as well as apps like Nitro Type that let students hone their skills by competing against other users through interactive, visual, and gamified learning.
As this Read and Spell blog post shares, "For dyslexic students, learning touch typing emphasizes spelling and phonics. Repeatedly encountering high frequency words also helps with training learners to recognize words by sight, which saves them from the decoding process that causes trouble in reading."
Regardless of which typing app they use, students can hone their skills by practicing regularly each week of the summer.
Designing Basic Games
K-12 educators are increasingly using games and other interactive content in their classrooms, such as Kahoot! quizzes, WordFlight, and Prodigy. This 2021 article from Edutopia emphasizes games' educational benefits, such as to "increase student participation, foster social and emotional learning, and motivate students to take risks."
"It's important to recognize the educational value of interactive games such as Minecraft," adds Siena Director of Technology Simon Kanter, "insofar as they can develop students' reasoning, problem solving skills, and social skills."
Students who enjoy learning through games during the school year might enjoy spending some time over the summer creating their own through a platform such as Scratch. Originally developed at MIT, Scratch is a free service that lets students recreate classic games on their own while increasing their digital fluency and computational thinking. Siena students have used Scratch during the annual Hour of Code and during weekly Coding Club.
As Scratch's website notes, "The ability to code computer programs is an important part of literacy in today's society. When people learn to code in Scratch, they learn important strategies for solving problems, designing projects, and communicating ideas." (See here for information and FAQs for parents about Scratch.)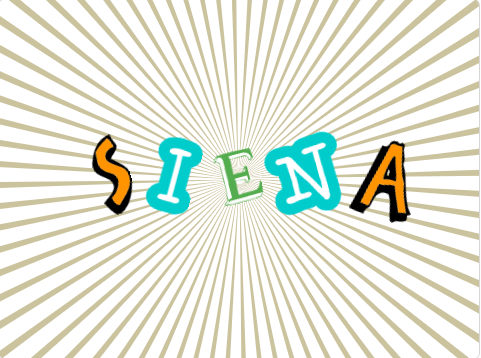 Coupled with regular work on touch typing, learning basic coding and game design through Scratch over the summer can help students sharpen their tech skills to prepare them for next school year.
Resources for Summer Technology
See Siena's blog for more posts about having a rejuvenating and productive summer, including ones on the benefits of summer tutoring and on summer camps and academic programs.
For additional ideas, you could also look at this guide (primarily for older students) from the University of Toronto St. George, as well as these STEM Resources (for middle- and high-school students) from Texas Instruments. And, have a look at this iD Tech blog post on helping kids develop their tech learning and related skills.

May 27, 2022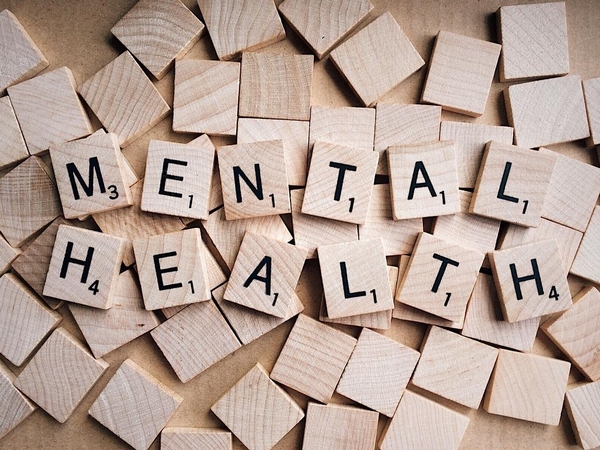 Mental Health Awareness Month is here, and let's start with a fact: 46% of Americans will meet the criteria for a mental health condition.
The COVID pandemic has indeed brought on the topic of mental health, as it has been detrimental to some and posed particular mental health challenges. However, research shows that symptoms of mental health—mainly depression and anxiety—have shown increasing trends even before the pandemic.
Given its ubiquity, social media is closely tied to mental health issues, particularly in tweens and teens. Social media usage has both positive and negative effects for young people, so it's important for parents to be aware of how multifaceted social media is. Let's take a look at what may be causing these trends to continue rising, as well as some strategies for mental health and social media use that can be implemented to help build resilience.
Social Media and Mental Health
Derek Thompson's recent article on why teens are so sad refers to four different factors that may have contributed to this increase in anxiety, depression, and other mental health issues:
Social Media
Although there are many benefits to having social media and being connected to lots of information, there are also serious detriments if it is not monitored or used properly. In a video on the addiction of social media and technology in general, writer and speaker Simon Sinek notes that the brain is permanently altered when there is too much stimulation from different modalities of technology (e.g., phones or computers). These permanent changes can cause slower brain function. Thompson's article states that social media may not be a "rat poison" on tweens' and teens' mental health but rather a contributing factor that may lead to higher rates of depression and dependency.
Decrease in Sociality
Social media, as well as many months in isolation during the height of the pandemic, have limited the amount of socialization that people are doing. Moreover, even when some school and other social events opened back up last year, distancing and other restrictions required young people to learn new ways of socializing.
Social media has replaced certain activities, such as hanging out with friends, obtaining a driver's license, or engaging in extracurricular activities, which can lead to increased feelings of loneliness and isolation.
Stressful World (and More News About It)
Unquestionably, our world over the last few years has been very stressful. Unfortunately, there is also more exposure to hearing of this news due to social media and the immediacy of the internet. Our tweens and teens are reading more about the things that go on in our world, and this causes more levels of stress, which in turn can cause increased amounts of anxiety, depression, and pessimism.
This is especially true right now, due to the recent tragedy in Texas at Robb Elementary School. News such as this mass shooting can be extremely hard to process, especially when we are constantly being updated. Creating space away from the news as well as utilizing resources such as the ones listed below are helpful in checking in with each other and our own mental wellness.
Modern Parenting Strategies
Yes, it can be hard to manage our children and teens and protect them from harm. However, certain modern parenting strategies could be more of a hindrance, rather than a help. As parents, our reaction may be to accommodate a child dealing with an anxiety-provoking trigger (such as a dog) by helping them to avoid anxious situations. Although potentially helpful in the short term, avoiding anxious situations could enable the anxiety and also keeps the child from building resilience, which is so necessary for helping our children be successful as they grow up.
Instead, parents might encourage their children to work with a counselor or therapist to devise strategies to label their emotions, validate feelings, communicate and process what is in their control, as well as come up with coping mechanisms to handle stressors. Many of these conversations are helpful when implemented in the home as well! Communication with tweens and teens is key to understanding them, interacting with them, and helping them develop emotionally and persevere through adversity.
Strategies for Building Success and Social Media
With the trends of mental health symptoms increasing, more anxiety and depression amongst our children, and no end to the technology in our lives, how do we help protect our kids without enabling them? This seems like an impossible task!
This article from educational psychologist Michele Borba lists seven skills for building success versus building struggle in our children and teens. Ideally, we as parents are being less accommodating, creating opportunities for exposure to triggers or stressors, having them fix their problems on their own (with guidance) and building empathy and strategies to help them navigate. The seven skills are:
Self-confidence
Empathy
Self-control
Integrity
Curiosity
Perseverance
Optimism
Ultimately, Borba writes, the idea is to help "boost mental toughness, resilience, social competence, self-awareness, and moral strength."
It remains important as parents that we monitor social media usage as well as technology overall. Encouraging more time with friends and family, getting outside, participating in extracurricular activities, and limiting the amount of screen time is ideal. Social media contracts (such as this one) may be useful for setting up boundaries. Always communicate with your child about the potential harm of social media and balancing screen time with social time.
Taking care of ourselves and our children is of utmost importance during this time. Communication amongst the family, setting appropriate boundaries, and having coping strategies for all will be so helpful in creating healthy habits and building resilience in everyone.
For related resources, see Devorah Heitner Raising Digital Natives, as well as Delaney Ruston's film Screenagers: Growing Up in the Digital Age. And, see Siena's blog for more posts about social and emotional health, including some lessons in self-care and tips for socializing.
May 16, 2022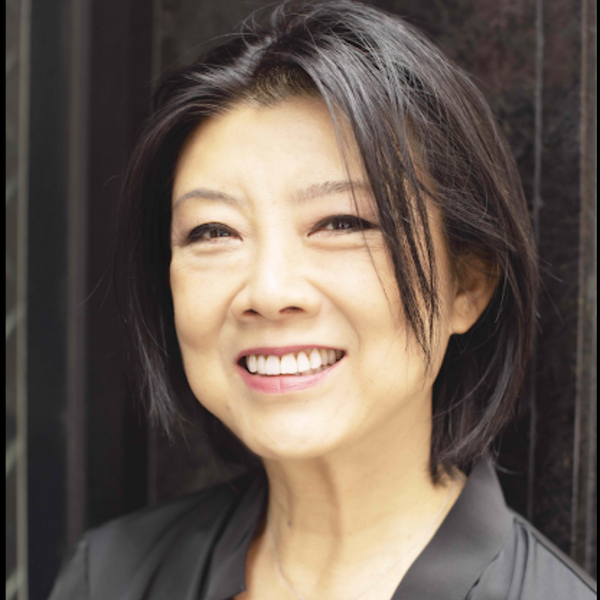 "The brains of some people are just wired differently. They just need a different system of teaching"—so says a character in Ann Hu's independent film Confetti (2020), which tells the story of a mother and her daughter traveling from China to New York in search of a school that meets her learning needs.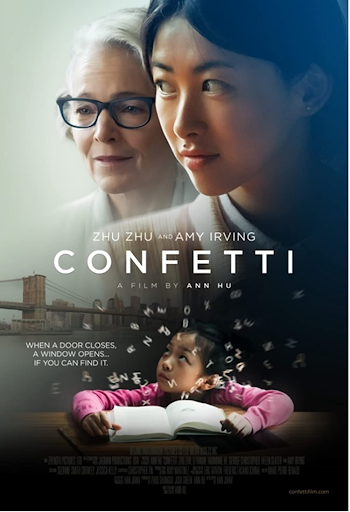 To commemorate Asian American and Pacific Islander Heritage Month, Siena is spotlighting independent film Director Ann Hu. Her most recent film is the partly autobiographical Confetti, which combines issues surrounding dyslexia and immigration with the diverse identities and experiences related to Asian American and Pacific Islander Heritage Month.
Confetti continues the cultural contributions Hu has made through her other films, Shadow Magic (2000) and Beauty Remains (2005). Her work has gotten awards and nominations at film festivals in China, Taiwan, and Japan.
Here's a short synopsis of Hu's three films:
Confetti has a contemporary setting and tells the story of a mother taking her dyslexic daughter from a small town in China to New York in search of a school that meets her learning needs. Based partly on Hu's own experiences with her daughter Michelle, Confetti shows Meimei in school doing multisensory learning and other methods used in LD classrooms, as well as uses visuals to represent how Meimei sees words and letters.
Shadow Magic is set in Beijing, China, in 1902 and tells the story of a Chinese photographer and British innovator trying to introduce the modern technology of film into a traditional Chinese society.
Beauty Remains is set in Qingdao, China, in 1948 and follows the lives of two sisters as they deal with their late father's will and legacy, as well as a common love interest that complicates their relationship.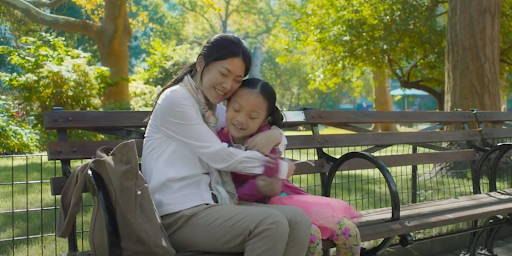 As a 2021 article on the underdiagnosis of learning differences in Asian American community quotes Hu, "Seeing how Michelle struggled in the classroom and struggled to finish her homework after school between 3:00pm and 11:00pm every day was truly a heartbreaking experience for me. Often Michelle would pretend that she understood the question just to help me feel less stressed."
Learn More About Ann Hu
Resources for AAPI Month
The theme for AAPI Heritage Month 2022 is "Advancing Leaders Through Collaboration." Learn more about AAPI Heritage Month and why it's in May here.
Hu gave an interview with Women in Hollywood in August 2021 about Confetti's autobiographical roots, noting "In trying to figure out what to do, I ended up walking a long and hard journey to get to where I am today. In the process, my viewpoint changed, and I became a different person."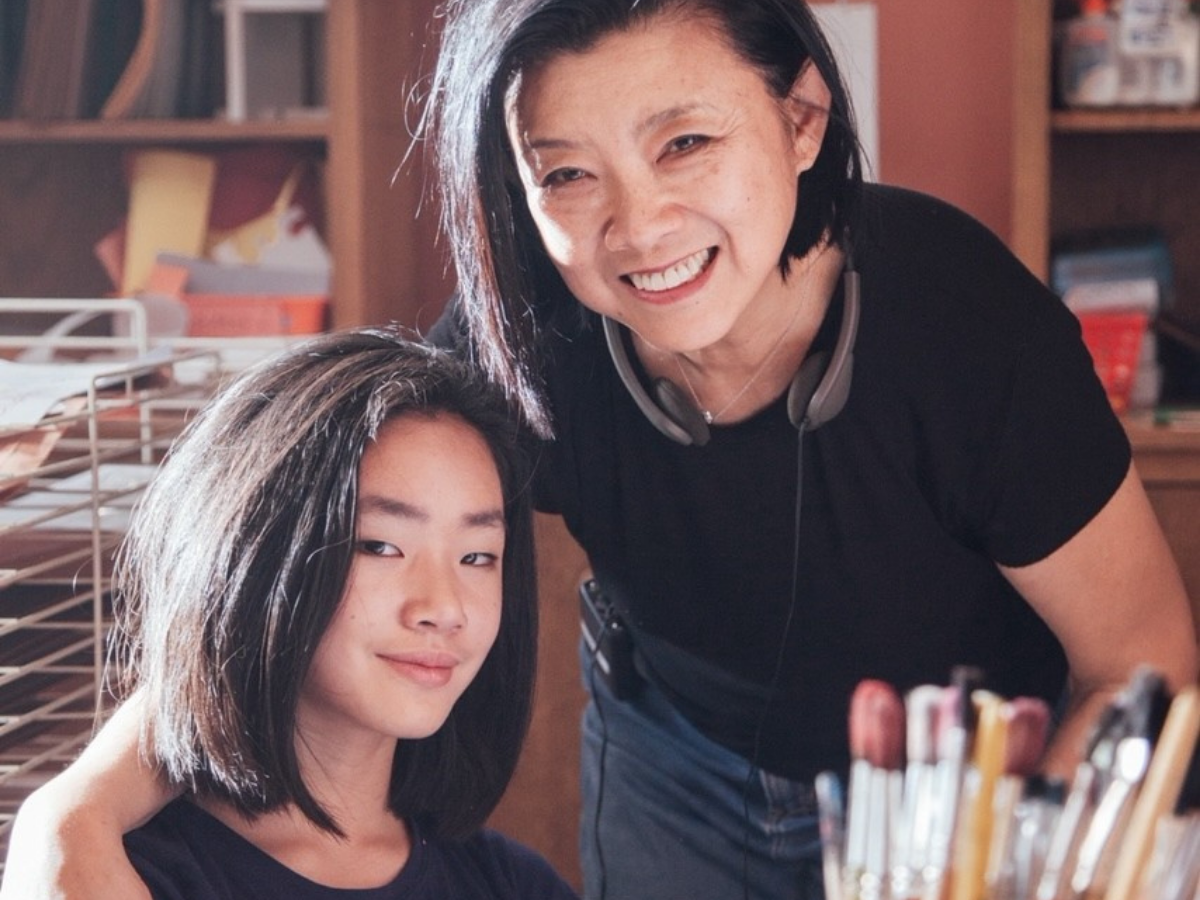 Learn about Siena's commitments and ongoing initiatives for Diversity, Equity, Inclusion, and Belonging. And, see Siena's blog for related material, including a spotlight on poet Amanda Gorman from Black History Month and Olympian and activist Meryl Davis from Women's History Month.