Empowering students with language-based learning differences

Siena Blog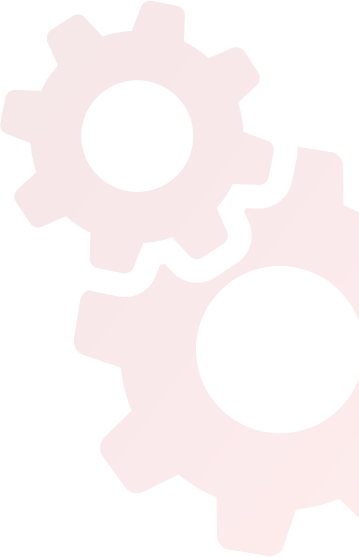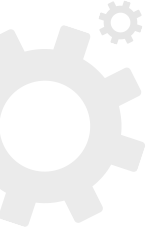 News
The Siena School Blog
May 03, 2021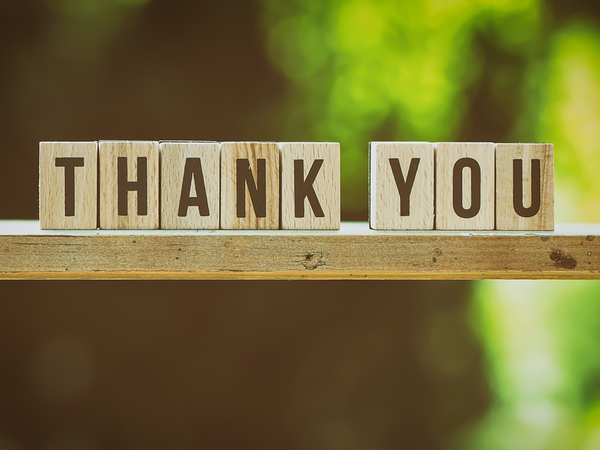 Teacher Appreciation Week 2021 runs from Monday, May 3, through Friday, May 7. Regardless of the grade level or type of school, teachers across the country have done a lot of commendable work in the past year.
Showing teachers how much we value their work is important. They don't necessarily expect gifts, but sometimes even the smallest acknowledgement makes a huge difference in a teacher's day.
Traditionally, celebration is a week-long event at Siena. Faculty and staff have received flowers, food, and thank-you messages as a show of gratitude. With the shift to virtual or hybrid learning last year, schools and families had to introduce new ways of showing their gratitude virtually: video messages, gift cards, and e-flower delivery among them.
PTO Today has some ideas (arranged by budget) for celebrating teachers from a distance, such as student photo collages. Many businesses are offering educator deals and discounts, such as Barnes & Noble, Headspace, and Bonobos. See Edmentum for more ideas.
Here are some ideas for how the school community can show its support for teachers this year, whether virtual or in-person:
How Students Can Support Teachers
Write a personalized note to a favorite teacher sharing a fun memory and saying why they're thankful for them. It might reach them at a time when they could use a simple show of kindness.
Chalk messages in the parking lot or walkways around the school building (with approval and supervision).
Put your newly learned tech skills to practice and create a personalized video, Flipgrid, or WeVideo.
Make a sign for your teacher's classroom door that says Thank You or We Care About You.
Collaborate with your class to say thank you in a creative way that teachers will appreciate (such as a group dance or images of their favorite sports team, celebrity, and more).
How Parents Can Support Teachers
Email a virtual card and/or short video message from their child to the teacher.
Write a personalized message about changes they've seen in their child thanks to the teacher's work and dedication.
Arrange for e-bouquets of flowers to arrive in teachers' inboxes.
Work with class/grade-level parents to purchase gift cards for food, self-care, and more.
Have the class sign up to bring in items according to a theme. For example, a summer vacation theme could include sunscreen, a beach towel, sunglasses, a book, and beach snacks to create a gift box.
Create a fun gift basket of various coffees and/or teas for teachers.
Ask the teachers if there's anything parents can do to help between now and the end of the year—it could be as simple as crowdfunding some items for the classroom.
How Staff Can Support Teachers
Give the gift of time. Could staff offer to cover part of a class, read to students, or do something else to give teachers a break? Or, could school leadership surprise teachers with a day/half-day off (schedule permitting)?
Record students reciting "What [School] Means to Me" and share the video with teachers and on social media.
Offer gift baskets with treats, personal care items, and more. Etsy and Pinterest have many good ideas.
Provide gift cards for food and other items that can be delivered.
Put up a banner in the hallway and allow students to write thank you reflections.
Stencil You are Appreciated on classroom windows in liquid chalk or other erasable markers.
Create Word Clouds for each teacher, highlighting words from the students to describe them.
Design a t-shirt for them to wear and have a dress-down day (jeans and t-shirt).
Choose a superhero-themed day, where the teachers dress up as the heroes they are! (Go one step further: have a DC vs Marvel battle during the day and see who has the better team.)
Give stickers and pins to the teachers to wear during the day.
Heartfelt messages, gifts, games, and other acts of kindness during Teacher Appreciation Week 2021 won't magically make teaching any less challenging. But they will remind our teachers that they are appreciated every day for continuing to support our students throughout this extraordinary year.
Have another idea for showing your appreciation for teachers this year? Leave a comment below.
See the parents and community section of The Siena School blog for additional resources for families.
April 19, 2021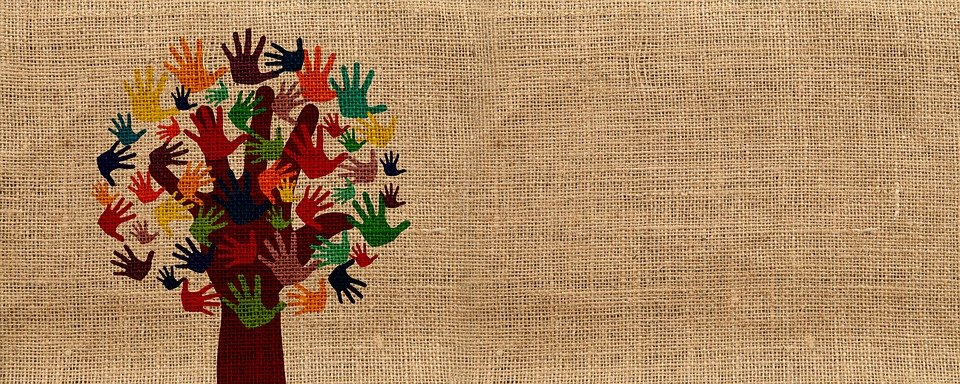 Siena students have always been dedicated to community service and other kinds of volunteering. Given the many pressing needs of frontline workers, small business owners, and more during the COVID-19 pandemic, Siena's students have been especially active in the past year.
In the words of one high school student who used his spare time to make 3D printed face shields for frontline workers last year, "I wanted to do my part to help medical professionals who are working to save lives." Many in our community have felt similarly compelled to do what they can to help others.
Siena Student Volunteers and Community Service
Siena students participate in school–based community service programs while earning service-learning credit through independent work and internships. Students continue to be good citizens and stewards of their communities in various ways:
As part of service learning this school year, Siena students have also helped out many organizations in the DC area, including:
When submitting their service learning hours, students include a written reflection on these questions:
What need did your service address?
How did your action benefit individuals in the community?
What did you learn about yourself as a result of your actions?
Volunteering and Service Opportunities for Students
Anyone wanting to impact Siena's local community can explore options through Montgomery County's volunteer center. Siena is also a drop-off location for DC Diaper Bank, which always needs baby supplies for local families.
Students could further expand their volunteering with these virtual opportunities:
The past year has reaffirmed how important community bonds and service are. While handling their academic and extracurricular responsibilities, Siena students have also maintained close connections to their communities through a wide variety of volunteering and community-building experiences.
April 06, 2021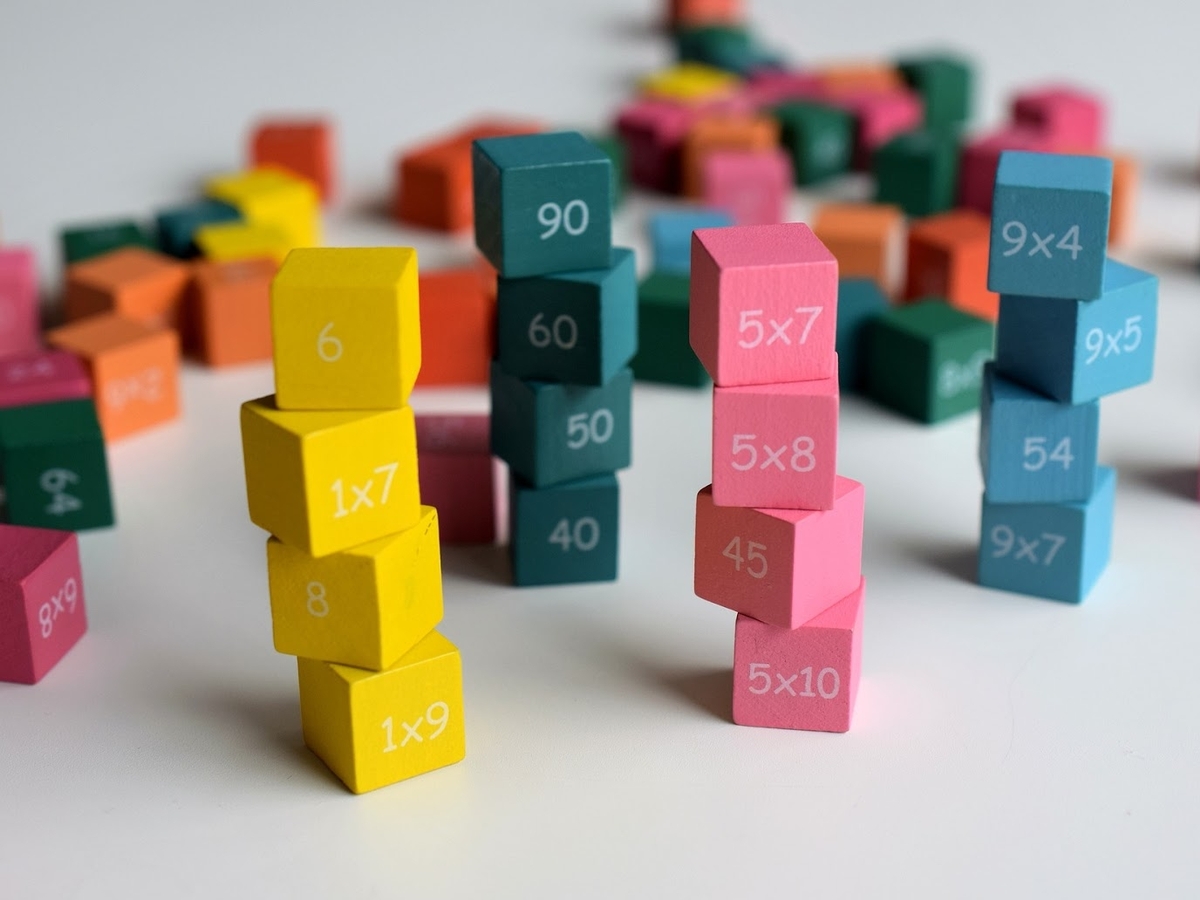 A regular part of working with the learning differences community is being flexible and knowing students' strengths to help them succeed. The Siena School's math teachers continually adapt to students' different learning styles through best practices in multisensory teaching, using technology in the virtual classroom, and more.
Sometimes called "number dyslexia," dyscalculia tends to coexist with other learning differences; for example, up to 50% of children with dyscalculia might also have dyslexia. Moreover, between 5% and 7% of elementary school–aged children are thought to have dyscalculia.
Students with dyscalculia tend to have trouble with mathematical reasoning and calculation, as well as with remembering numbers, dates, sequences, and other visual–spatial information integral to math.
Math Accommodations at Siena
While many Siena students excel in math, dyscalculia is also common in our student population. Since Siena's students do well with graphics and other visually organized information, the math team uses plenty of visual reminders and kinesthetic methods for students to review math rules and properties.
Here are some of the ways Siena's math teachers improve student learning:
Physical manipulatives allow for students to connect with the concepts in a far deeper way than with rote learning (something most students struggle with). Providing a transitional strategy to move from the concrete to the purely abstract is drawn from ASDEC's Multisensory Training Institute Approach. In middle school Math 2 classes, for instance, students use black and white game pieces to demonstrate the combination of positive and negative values. The idea of a zero pair (i.e., two quantities that combine to make zero) is much easier to recognize in this format. As students become proficient, they sketch circles and dots on their paper to perform the same operations using a representation of the physical manipulative.
Students in Algebra 2 class also benefit from physical manipulatives: they use algebra tiles to physically build a square but then realize that it's not quite right due to missing (or too many) pieces. This allows them to understand the concept of completing the square. Representationally, students could create a quick sketch of a similar shape so they could visualize cutting a coefficient in half and then squaring it.
In addition to manipulatives, the math team also focuses on scaffolded critical thinking. From middle school on, students learn a series of questions (beginning with "Who's messing with x?") to remember what they're trying to accomplish when isolating a variable. Students also hear language like "party or battle" when looking at combining positive and negative integers. These verbal cues trigger an analysis process that students apply to various problems.
Coding also helps students with dyscalculia better grasp mathematical concepts. In particular, Siena's math team regularly uses colors and shapes to create a visual connection between concepts. Whether they're combining algebraic terms, associating parts of a fraction with division, or recognizing specific parts of formal proofs, color and shape are critical for drawing attention and sparking recognition.
Chanting is also helpful in first learning and then remembering mathematical concepts. In elementary math, for example, teachers have students repeat and break apart math vocabulary and clap out words like equivalent, denominator, or numerator into syllables. With the different signs in math, teachers and students chant to reinforce the concepts—such as "Circle the sign and draw the line" or "What you do at the bottom, you have to do at the top."
Movement is also part of the math curriculum. Skip counting becomes quite literal at Siena: when counting by 2's, 3's, and other increments, students skip to better understand the concept.
Resources for Dyscalculia
These techniques may be helpful for any student, but students with dyscalculia will almost certainly benefit from them. For additional background, signs of dyscalculia, and resources, see ADDitude, Understood, and Child Mind Institute.
Visit The Siena School blog for additional material on how Siena's teachers have incorporated both movement and multisensory approaches into virtual instruction.