Empowering students with language-based learning differences grades 4-12

Siena Blog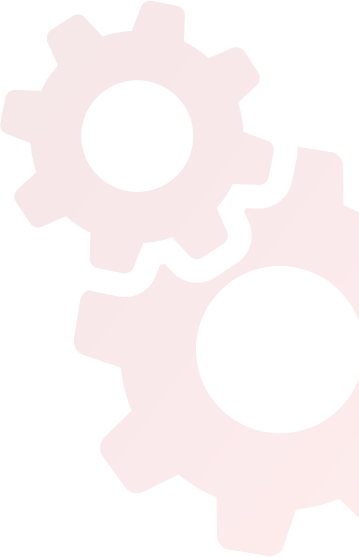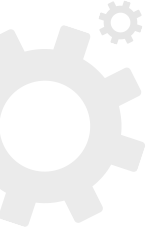 News
The Siena School Blog
May 14, 2019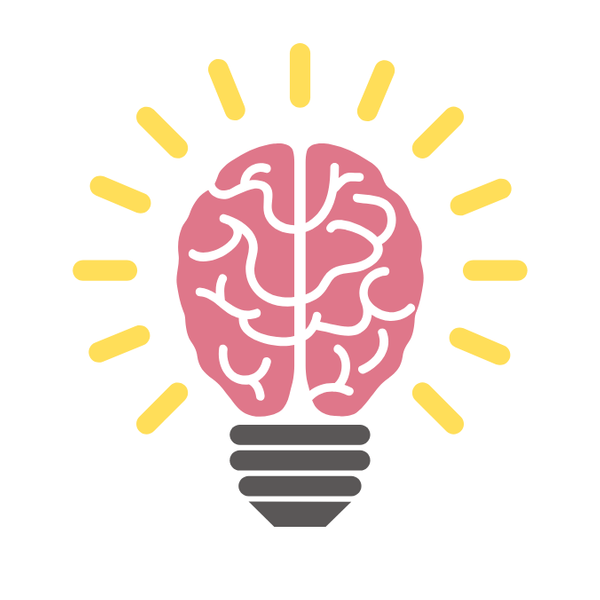 Written by Holly Rothrock, Counselor at The Siena School
Mental Health America (MHA) was founded in 1909 by Clifford Beers, who suffered from a mental illness and was subjected to much abuse as he sought treatment. As a result, he helped found MHA to bring awareness of the need for more humane and effective mental health treatment. In 1949, MHA established the month of May as Mental Health Month to destigmatize mental illness and promote treatment options.
A lot has changed in our culture's perception of mental health since the inception of Mental Health Month, 70 years ago. In the early part of the 20th century, mental health was often a taboo subject and considered a private family matter. Individuals suffering from mental health issues were often institutionalized and suffered discrimination and abuse. Throughout the years MHA and other organizations have fought for comprehensive prevention and treatment. Thankfully through education, the stigma that was once associated with having a mental illness is diminishing but there does remain many misconceptions which is why continuing education programs for the public are imperative.
According to the Department of Health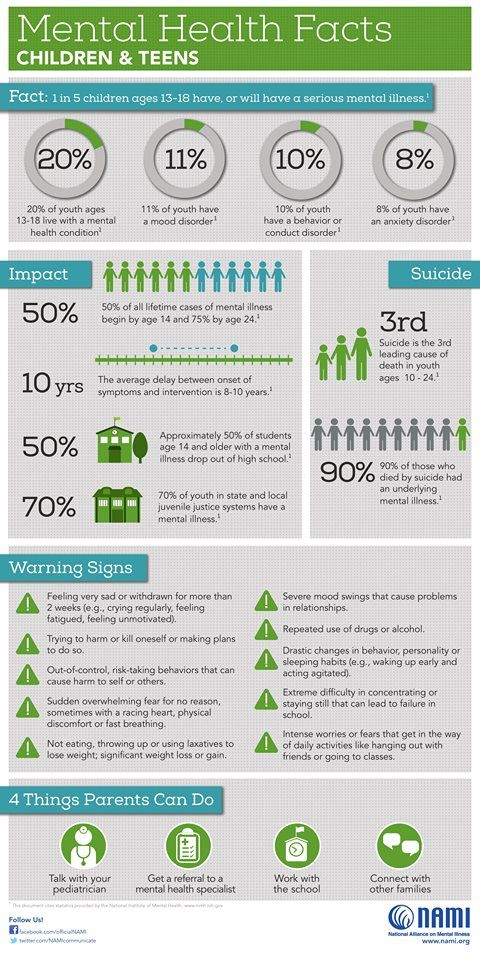 and Human Services, in a given year, approximately 46 million Americans are affected by mental illness and one in five youth experience a mental health disorder. In fact, half of the individuals living with mental illness experienced the onset of their illness by the age of 14. Educators have long known that a students' mental health impacts learning. As of 2018 only two states, New York and Virginia, mandate that mental health is taught in schools. The expectation is that by educating youth, students will be better able to recognize the signs of mental illness in their peers and in themselves and reach out for help. Many organizations are pushing for other states to mandate mental health in health curricula.
At The Siena School, we believe strongly that the health curriculum should be comprehensive and include physical and mental health lessons. Starting in elementary school, we introduce mindfulness as a healthy coping strategy. Recently, elementary students focused on a lesson that incorporated listening skills and mindfulness. Using a singing bowl, the students were instructed to listen until they no longer heard the vibrational sounds, they were then challenged to listen for sounds outside of the room. We then make the connection between this activity and active listening. We feel students respond best by both practicing various mindfulness activities and understanding the biology behind why it works; we incorporate lessons about how mindfulness allows for different regions of our brain to communicate with each other.
In middle school, we begin our discussion on stress and the science behind stress. We want students to recognize that some stress is needed for motivation and can be a healthy part of human functioning. Throughout middle school, we are brainstorming healthy coping strategies and specifically which individual strategies work for each student. In one lesson, we explore our individual strengths. We talk about personal challenges, or as students labeled it, "turbulence", and explore which of these identified strengths will help us cope during this "turbulence".
For our high school students, The Siena School hosts health workshops. We have had outside speakers come in to discuss personal experiences with mental illness. An important part of the curriculum is talking about the signs of common mental health disorders as well as review the myriad of treatment options. These workshops are designed to show students that treatment is available and it works. We also focus attention on the benefits of exercise, sleep, nutrition, and social support to our mental wellness.
Family communication is an important component of our mental health education. We have hosted a respected psychologist to speak with our families to answer questions about the difference between developmental changes and when to seek outside guidance. The Siena School shares relevant studies and resources in newsletters and letters to parents.
Our mental health is integral to being able to function and learn. Taking a holistic approach to our health is necessary. The more we bring awareness to mental health, the better-equipped students and families will be to taking charge of their mental wellness.
---
Below are some other resources that may be helpful for parents or educators when learning about or discussing mental health.
Child Mind Institute: The Child Mind Institute is a great resource that explores both mental health and learning differences. It has a symptom checker that provides access to relevant resources based on a questionnaire.
National Alliance on Mental Illness: This NAMI page offers tips on how to help your child if they have been diagnosed with a mental health condition.
National Institute of Mental Health: This NIMH page lists behaviors that might warrant a mental health assessment as well as links to find treatment providers in specific areas.
Society for Adolescent Health and Medicine: Lists a variety of online resources for specific mental health disorders and concerns. They also link to treatment service locator toward the bottom of the page.
May 09, 2019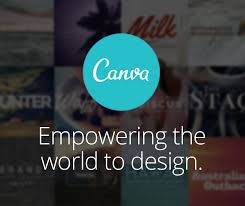 By Maya Furukawa, Middle School English Teacher at The Siena School

The 6th grade morning class is squinting at their screens. They've just been assigned their creative project for "A Midsummer Night's Dream." Two students have elected to create dioramas, two are creating posters, four have chosen to modernize a scene, and one brave student has decided to try her hand at a Canva timeline.

As we get her account set up, the student grows more excited. "There are so many templates!" she exclaims. "They look so...professional."

"They are," I explain. "Professionals use them in a lot of different ways. I use them to make invitations for the social committee. I have a friend who uses them to make infographics for her job."

"So this is something people really use? In their jobs?" the student asks.

"Yep," I tell her. "These are those 21st century skills your teachers are always talking about."
---
21st century skills. It's one of those terms schools and districts love to throw around. It's one, too, that parents love to hear — after all, who wouldn't want their child to have the skills of the century?

According to Applied Education Systems, "21st Century skills are 12 abilities that today's students need to succeed in their careers during the Information Age." These are:
Critical thinking
Creativity
Collaboration
Communication
Information literacy
Media literacy
Technology literacy
Flexibility
Leadership
Initiative
Productivity
Social skills
Many of these so-called "21st century skills" are those which have been emphasized for many centuries prior; communication and collaboration, for example, did not suddenly appear 19 years ago, but have been integral parts of education and jobs for as long as they have existed. Regardless, these skills are integral to developing strong, successful members of society.

But what do 21st century skills actually look like?

Perhaps the greatest difference between 20th and 21st century skills can be seen in the emphasis on information, media, and technology literacy. These developments in technology, especially in the age of the internet, necessitate an entirely new set of skills, ones not previously taught in schools. Canva is one such skill.


Canva promotes media and technology literacy by providing students with a visually appealing, hands-on way to complete a variety of projects. Students learn how to use a platform which will be helpful in virtually any career they pursue. After all, one can create anything from an Instagram post to a resume on Canva.

My English 6 and English 7 classes use Canva in a variety of ways. 6th graders use it on their end-of-quarter creative projects to create plot timelines. They also use it to create faux social media posts as characters from their texts. My 7th graders use Canva on their creative projects as well; however, the most prominent use of Canva is in their 4th quarter assignment to create a utopian society. In this project, 7th graders use Canva to create population pie charts, timelines of historical events, genealogy charts, daily schedules, restaurant menus, and flyers for a tourist attraction.
Canva is used by a variety of jobs and businesses. It is a platform which will help students in college and in their careers. Most importantly, students find it engaging. Through the use of Canva in the classroom, students not only develop important 21st century skills but do so in a way that is enjoyable and creates a polished product.
April 23, 2019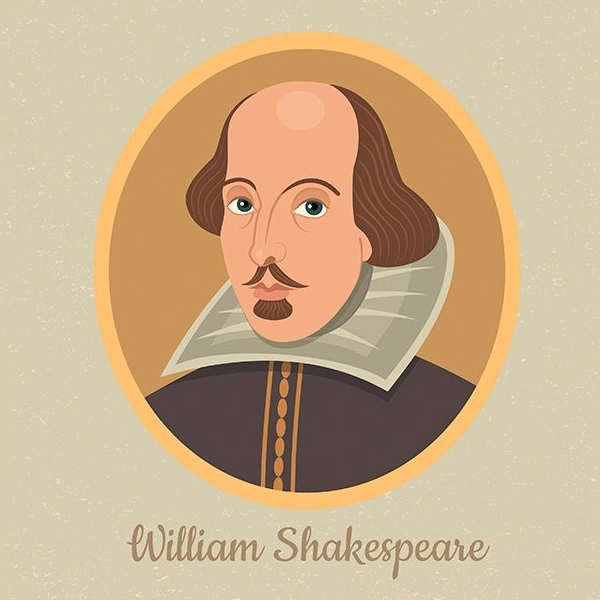 Written by Stephanie Wendell, Performing Arts Teacher at The Siena School
April 23rd is William Shakespeare's birthday. I think of him every year on his special day, and make it a point to honor him in my theatre classes. I haven't always been a fan though. In fact, my initial foray into the Shakespearean world left me frustrated.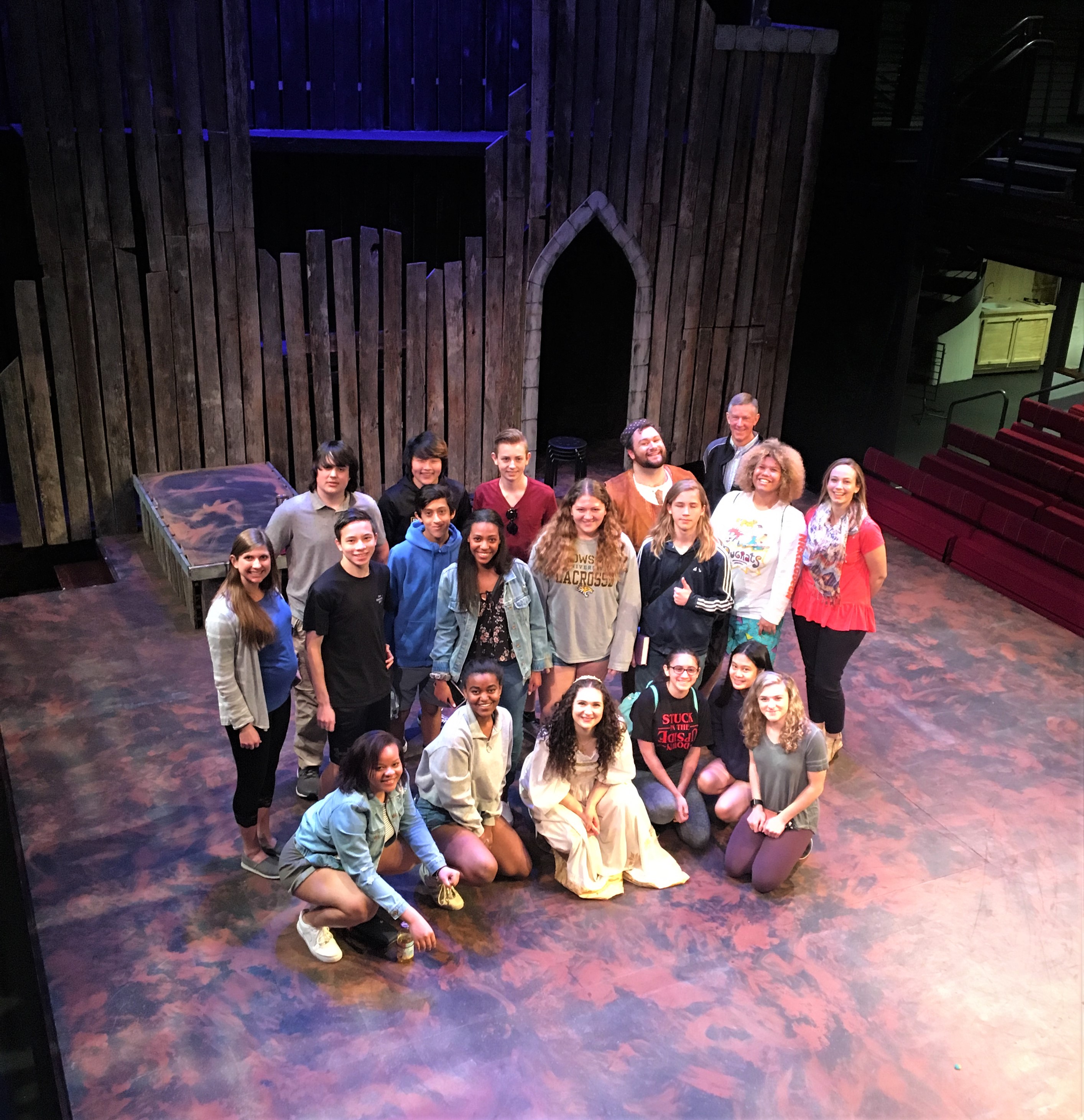 The first time I memorized a Shakespeare monologue was in my junior year of high school. It certainly wasn't by choice, but it was a requirement for most of my college auditions to be a theatre major. My acting coach asked me to prepare a piece from Troilus and Cressida. I read through it several times and had absolutely no idea what in the world Shakespeare was talking about. Assuming no one else did either, I memorized it word for word and didn't give it a second thought. When I performed the piece for my acting coach, I put on my best standard English accent, tried to sound romantic and dramatic at the same time, and waited for her to tell me what an outstanding job I had done. To say that she was unimpressed would be a gross understatement. "Who is Cressida? What does Cressida want? Do you have any idea what is going on in this monologue?!" I felt my entire body get hot with embarrassment. It had never occurred to me until that very moment that anyone actually understood, let alone cared about what Shakespeare was saying.

My coach knew I needed major help, and we spent the rest of the hour combing through the text; color coding emotions, defining words using a copy of a Shakespeare dictionary and rewriting the text into my own words. Through this analysis, I discovered that Cressida was a young girl (like me) who liked a boy but didn't want her true feelings to be known. A scenario that was easy for me to imagine at the time. I re-read the monologue and felt as if I were reading it for the first time. It was akin to suddenly being fluent in a new language. Not only did I understand the monologue, but I actually related to it. I felt like I was in on a secret! This feeling of excitement would happen again and again throughout college as I read and performed Shakespeare.
Today I have the honor of working with students on Shakespeare performances in my classes. I'm usually met with groans when I announce that the Shakespeare unit is coming up, but by the end of it, most of them seem to have a new appreciation for his work. Together we mark up scripts highlighting action words in green, emotional words in blue, and outbursts in red. We discuss how we are alike and different from the characters that we are studying. Many of the themes used by Shakespeare are timeless. We find humor in scenes that once seemed purely serious. Watching students connect to his writing and gain the feeling that they are now in on the secret brings me tremendous joy. Once you delve into the complicated language of Shakespeare, you will find stories of greed, love, loss and various other emotions that are innately human. This is one of the many reasons that he is still relevant centuries later for a new generation to discover and appreciate.
Workshops on Shakespeare's plays are presented to our middle school students by IMPERIAL Presents Theatrical Production Services, who helps bring Shakespeare's writing to life by relating to current events, reenacting scenes, and learning how to sword fight on stage. Students also visit the Folger Shakespeare Theater for workshops, tours, and matinees. The Folger hosts student festivals where children have an opportunity to perform and read their own Shakespeare inspired work. They also have free family programming for a full day of celebration in honor of Shakespeare's birthday. Be sure to mark your calendars to take part in this annual event. On April 23rd, consider bringing your favorite thespian a cupcake in the name of William Shakespeare! Happy 455th birthday to the Bard of Avon.