Empowering students with language-based learning differences

Siena Blog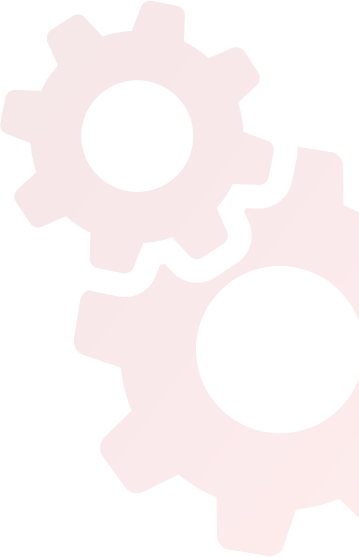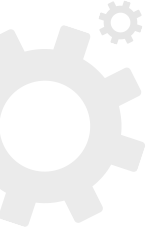 News
The Siena School Blog
June 10, 2021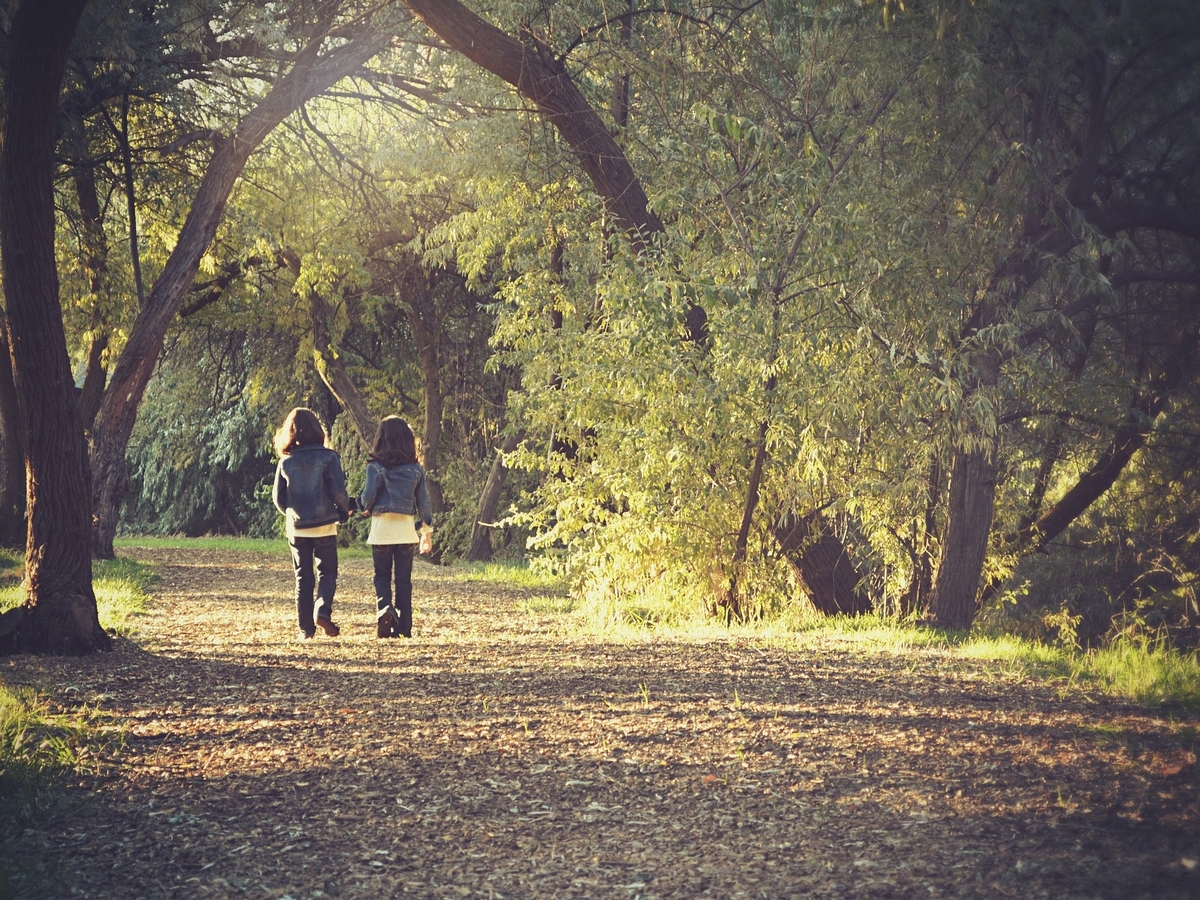 With more tweens and teens getting the COVID vaccine, opportunities for social engagement are increasing. While many are looking forward to this return to normalcy as summer begins, many others are understandably feeling anxious about socializing after 15-plus months of limited social interaction.
Here are some tips for adults to help our tweens and teens navigate this reemergence while also caring for their social and emotional health.
Acknowledge the Issue
Engaging with others can feel hard when you're out of practice; remember, also, that some teens may be nervous around germs and getting sick. Adults, validate your teens' feelings around these feelings of worry; even share your own hesitations. Once you have validated these feelings, help the teen and/or tween in your life think about ways they've successfully coped with similar worries in the past.
We always want to encourage this reengagement with social activities (even on a small scale) as prolonged absence from socializing can lead to avoidance, which can lead to more pronounced worry.
This recent blog post from Screenagers has some examples and conversation starters for easing everyone back into social interactions this summer and fall. "We...should be applying scaffolding and can experiment with trying to help in different ways," Dr. Delaney Ruston writes in the post. "The type of help will vary depending on our kids' ages and situations, but I want to make sure we are all aware that there is a role for our social engineering at times."
To begin guiding these social interactions, it may be helpful for parents to make a list of social opportunities that feel comfortable at first, such as outdoor-only activities, and add to that list as they (and you) get more comfortable.
Start Small
Big group activities may be too overwhelming at first, so it is perfectly acceptable to start small. Invite a small group of people (or even one or two peers for a social outing) and keep the time short to ensure that your teen/tween feels comfortable. Parents could talk with their teen/tween after the small social outing to assess what worked, what might not have, and what could work for a future outing.
Have a Purpose
A get-together with no purpose may be too open-ended and can lead to more anxiety. Instead, help your teen find a shared purpose while socializing. Some ideas for outdoor or indoor activities include:
Walking to a store
Baking/cooking
Service learning/volunteering
Playing a game (tennis, board game, etc.)
Watching a movie
Enjoying a meal together in an outdoor picnic
Hiking
Biking
A sporting event
Have a Start and End Time
Establishing a start and end time creates structure, which can assist with teens' comfort levels. Check in when planning an event and ask them how long seems reasonable. Many people may feel emotionally drained with long periods of socializing at first. Parents and/or teens can always increase the duration of activities as time goes by.
Get Input
Solicit input from all parties. When teens are excited about an activity, it will help ease some worry and give them something to look forward to.
Practice
Just like with any skill, practicing our social skills is important. If your teen is open to it, work on conversation starters. Discuss a recent social situation you were involved in and go over how it went, what went well, and what was awkward. The more we normalize awkwardness in social situations, the more comfortable we all become; it is normal!
As we slowly ease back to bigger groups and more social opportunities, you should see your tween's or teen's comfort level increase. If you are concerned that they are isolating themselves or seem overly anxious, it may be helpful to reach out to a therapist to practice these skills. Here are some resources that may help you as you navigate finding a therapist:
What we have seen over this last year is that our teens and tweens are resilient and flexible and, given time and practice, these social skills will reemerge.
See The Siena School blog for more posts about social and emotional health, including some lessons in self-care and tips for returning to in-person school.
May 27, 2021

I liked the Head of School Challenge because it gave me some goals to set during distance learning. —Middle School Student
This year, Siena introduced a new initiative to keep students active and gamify the school year: the Head of School Challenge.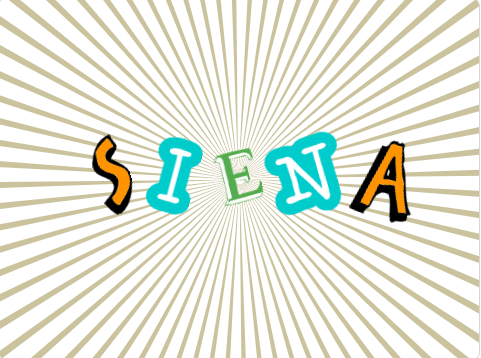 In celebration of Siena's 15th anniversary, we designed 15 challenges around the arts, athletics, reading, social and emotional health, and more to energize the school community. Many of the challenges incorporated the 15 theme to mark the school's anniversary year.
We introduced the Head of School Challenge at an all-school virtual assembly in the fall (complete with a video overview). Students then started completing the tasks, all of which could be done virtually. Some especially popular challenges were:
Find a 15: Find the number 15 somewhere (and take a selfie with it)
15 Acts of Kindness: Perform 15 acts of kindness for friends or family and then reflect on your acts
Coding: Show off your creativity and animate SIENA by code
Design and Creativity: Make something to show what Siena means to you (see video example below)
Read 1,500 Pages: Read for at least 20 minutes a day and see how it adds up
Thank 15 Teachers: Show gratitude for teachers who've been especially helpful and supportive this year
Sports and Exercise: Play your favorite sport or exercise 3 times per week (for at least 15 minutes) for a month
Learn Something New: Choose a sport, hobby, activity, or skill you've always wanted to try
I really liked doing the Head of School Challenge because I could get House points. I also had a lot of fun doing the activities, and it gave me something to do outside. —Middle School Student
For every challenge completed, students earned points for their Houses, with bonus House points, gift cards and school merchandise waiting for the top finishers.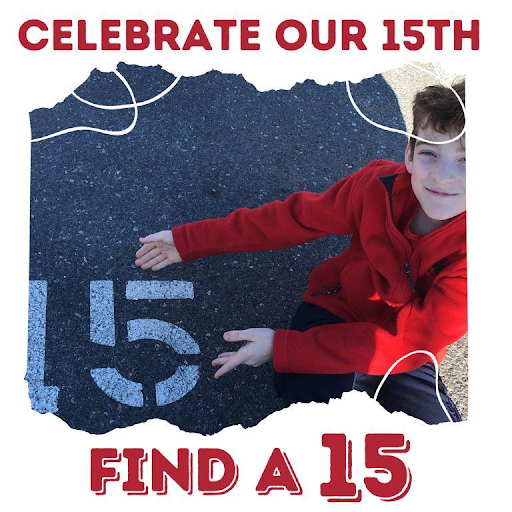 All of Siena's students and faculty are sorted into four Houses, which are modeled after the seventeen Contrade of Siena, Italy. Siena's Houses (Drago, Leocorno, Pantera, and Aquila) are composed of a mixture of 4th-12th grade students who compete over the year for house points in athletic and academic challenges. This year, the Head of School Challenge upped the ante, as it were, by giving students the chance to help both themselves and their Houses. The winning student will earn almost 400 points for their House.
Since students were still learning from home at the beginning of the year, the Head of School Challenge helped them feel connected to the school community and varied their routines. In a time of limited social activity, the Head of School Challenge enabled students to boost their physical and mental health, strengthen community connections, and have a fun, school-wide activity to break up the routine of distance learning.
I really love doing the House challenges. It helps me learn new things. My favorite House challenge was finding a 15 because I made Rice Krispies Treats and used the sprinkles to make a 15! —Middle School Student
Students have experienced a lot of change—which was outside their control—in the past year. The Head of School Challenge gave some control back to our students through positive, community-building activities that supported themselves and their Houses as a constant in a variable year.
Enjoy this middle schooler's Design and Creativity challenge about science:
May 03, 2021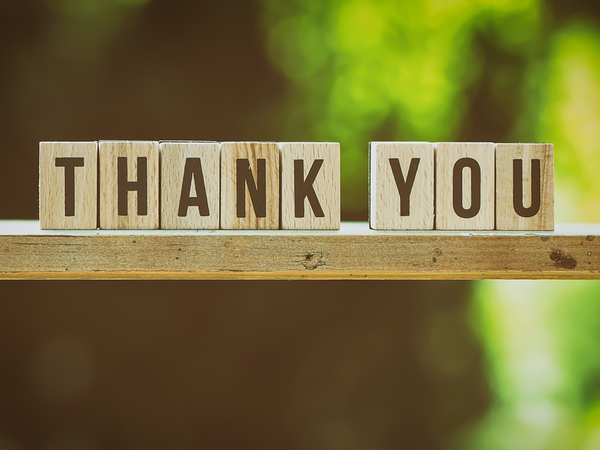 Teacher Appreciation Week 2021 runs from Monday, May 3, through Friday, May 7. Regardless of the grade level or type of school, teachers across the country have done a lot of commendable work in the past year.
Showing teachers how much we value their work is important. They don't necessarily expect gifts, but sometimes even the smallest acknowledgement makes a huge difference in a teacher's day.
Traditionally, celebration is a week-long event at Siena. Faculty and staff have received flowers, food, and thank-you messages as a show of gratitude. With the shift to virtual or hybrid learning last year, schools and families had to introduce new ways of showing their gratitude virtually: video messages, gift cards, and e-flower delivery among them.
PTO Today has some ideas (arranged by budget) for celebrating teachers from a distance, such as student photo collages. Many businesses are offering educator deals and discounts, such as Barnes & Noble, Headspace, and Bonobos. See Edmentum for more ideas.
Here are some ideas for how the school community can show its support for teachers this year, whether virtual or in-person:
How Students Can Support Teachers
Write a personalized note to a favorite teacher sharing a fun memory and saying why they're thankful for them. It might reach them at a time when they could use a simple show of kindness.
Chalk messages in the parking lot or walkways around the school building (with approval and supervision).
Put your newly learned tech skills to practice and create a personalized video, Flipgrid, or WeVideo.
Make a sign for your teacher's classroom door that says Thank You or We Care About You.
Collaborate with your class to say thank you in a creative way that teachers will appreciate (such as a group dance or images of their favorite sports team, celebrity, and more).
How Parents Can Support Teachers
Email a virtual card and/or short video message from their child to the teacher.
Write a personalized message about changes they've seen in their child thanks to the teacher's work and dedication.
Arrange for e-bouquets of flowers to arrive in teachers' inboxes.
Work with class/grade-level parents to purchase gift cards for food, self-care, and more.
Have the class sign up to bring in items according to a theme. For example, a summer vacation theme could include sunscreen, a beach towel, sunglasses, a book, and beach snacks to create a gift box.
Create a fun gift basket of various coffees and/or teas for teachers.
Ask the teachers if there's anything parents can do to help between now and the end of the year—it could be as simple as crowdfunding some items for the classroom.
How Staff Can Support Teachers
Give the gift of time. Could staff offer to cover part of a class, read to students, or do something else to give teachers a break? Or, could school leadership surprise teachers with a day/half-day off (schedule permitting)?
Record students reciting "What [School] Means to Me" and share the video with teachers and on social media.
Offer gift baskets with treats, personal care items, and more. Etsy and Pinterest have many good ideas.
Provide gift cards for food and other items that can be delivered.
Put up a banner in the hallway and allow students to write thank you reflections.
Stencil You are Appreciated on classroom windows in liquid chalk or other erasable markers.
Create Word Clouds for each teacher, highlighting words from the students to describe them.
Design a t-shirt for them to wear and have a dress-down day (jeans and t-shirt).
Choose a superhero-themed day, where the teachers dress up as the heroes they are! (Go one step further: have a DC vs Marvel battle during the day and see who has the better team.)
Give stickers and pins to the teachers to wear during the day.
Heartfelt messages, gifts, games, and other acts of kindness during Teacher Appreciation Week 2021 won't magically make teaching any less challenging. But they will remind our teachers that they are appreciated every day for continuing to support our students throughout this extraordinary year.
Have another idea for showing your appreciation for teachers this year? Leave a comment below.
See the parents and community section of The Siena School blog for additional resources for families.