Empowering students with language-based learning differences

Siena Blog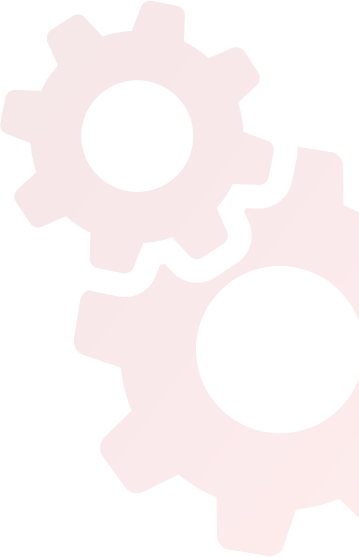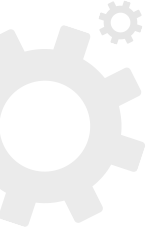 News
The Siena School Blog
September 18, 2023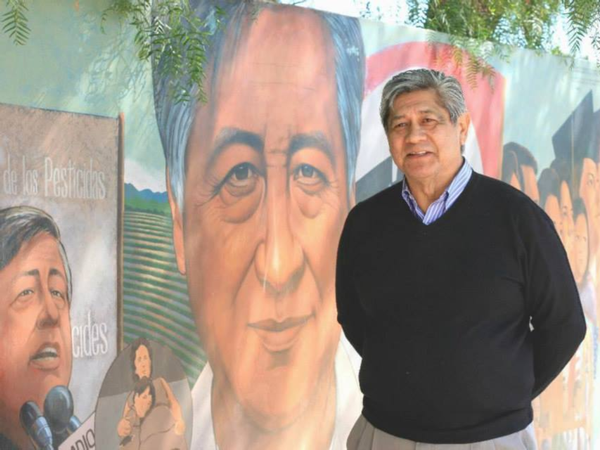 "When I was growing up there wasn't much literature or contemporary art images that reflected us. I hope that other Chicanos and Latinos surround themselves with a positive circle of friends and associates. Our peers can help us succeed in life." —Ignacio Gomez

National Hispanic Heritage Month 2023
One of the themes for National Hispanic Heritage Month 2023 is Building Prosperous and Healthy Communities. For decades, Ignacio Gomez—a Chicano artist and muralist with dyslexia—has used his art on behalf of his culture and community. Siena celebrates Gomez for his dedication to positive representation of Chicano and Latino culture in his paintings, murals, and much more.
"I want Mexican American and Latino kids to continue the journey of learning throughout their lives," Gomez reflected about the larger cultural influence of his art. "We are a people who love life, art, music, our families and our cultural identity."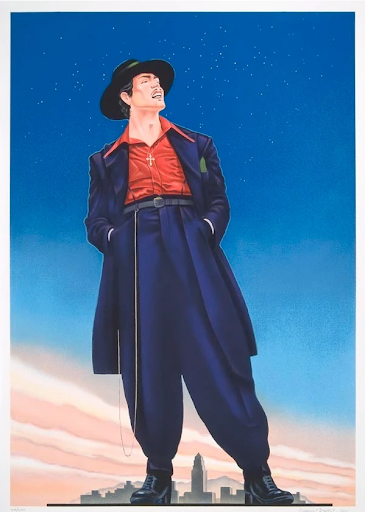 A Chicano Artist with Dyslexia
Born in Boyle Heights, California in 1941, Ignacio Gomez has had a long and important career as an artist and muralist. Gomez had early success in 1978 with his painting of the character El Pachuco, which was used as the poster for the first Chicano play on Broadway, Zoot Suit by Luis Valdez.
In a short autobiographical piece from 2002, Gomez talked about his early career doing technical illustrations, time in the Army Reserves, and education at Los Angeles Technical College and Art Center College of Design in Pasadena. "My uncle and my older brother were painters," Gomez continued. "I was fortunate to have them as my art mentors. They showed me different murals of Diego Rivera and paintings of El Greco from Spain, and Norman Rockwell art."
Some of Gomez's famous recent works include the Cesar Chavez Memorial in San Fernando, California, honoring the late Chicano labor leader and founder of the United Farm Workers. As he reflected, "I hope [the Chavez Memorial] has the same impact on the new generations that Cesar had on us and that they learn about the struggles he fought for."
Gomez also designed the statues for Mendez Tribute Monument Park in Westminster, CA, which opened in 2022. The monument commemorates the landmark Mendez v. Westminster civil rights case of 1947 about school segregation.
Earlier in 2023, Gomez's work was part of the Estampas de la Raza exhibition of Mexican and Latino art at the Delaware Art Museum.
National Hispanic Heritage Month Resources
Siena Resources
The Siena School blog has other heritage month spotlights related to innovative dyslexia education, including Mexican writer and activist Victor Villaseñor, WNBA stars A'Ja Wilson and Jewell Loyd, NFL star Rashan Gary, poet Amanda Gorman, and others.
Learn more about Siena's commitments and ongoing initiatives for Diversity, Equity, Inclusion, and Belonging.
July 06, 2023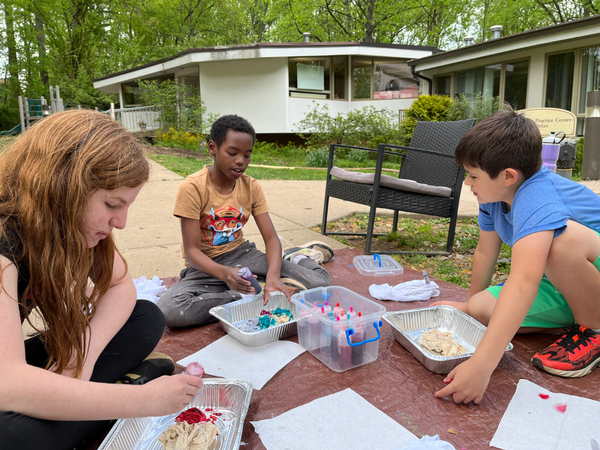 Fun Summer Activities for Students
Another summer is here, and parents might be looking for good activities to both engage their children and give a little bit of structure to the days and weeks ahead.
Ideal summer activities for school-age children often entail movement, creativity, and interactivity; they might also be multisensory and tactile to further engage children's brains and alleviate boredom.
Scheduling some regular activities has the dual benefit of keeping children active and giving their summer days some structure. Many studies have shown the benefits of structure for children, especially those with ADHD. ADDitude has some good resources for daily schedules for parents and children to adapt for the summer.
Ideas for Indoor Activities
Take a trip to your local library and get a bunch of books—mix in some old favorites with new ones to keep children reading
Pick a book or two to write or imagine a prequel, sequel, or other extension of the story as a creative exercise
Take on some Lego challenges inspired by Lego Masters builds (see also their Lego YouTube Channel)
Make fidgets from Lego or other materials (these can also help with focus and anxiety management throughout the year)
Try some fun DIY crafts, repurposing, and upcycling of various materials around the house
Enjoy some age-appropriate baking or cooking projects and turn your kitchen into a Mini Master Chef
Have a family dinner and a movie marathon—maybe with food from your Mini Master Chef kitchen
Try some at-home science experiments, such as these suggestions from Good Housekeeping, Tinybeans, and SplashLearn
Make slime or homemade play dough
Create some DIY board games, paper airplanes, musical instruments, and more
Design a puzzle scavenger hunt with clues to find certain pieces—parents and children can even take turns!
Ideas for Outdoor Activities
Let children practice outdoor art with some sidewalk chalk, finger painting, fence painting, or tie-dyeing
Plan a backyard camping night
Cool off and engage the senses with outdoor water fun
Experiment with some backyard science—see Steam Powered Family and Childhood 101 for good ideas
Have children design a DIY scavenger hunt or obstacle course to exercise their creativity and their bodies
Make (or expand) a backyard garden
Build a birdhouse or bird feeder and keep a list of which kinds of birds visit
Take regular walks and create nature collages based on what children see and find
Whether they're happening indoors, outdoors, or in both places, hands-on activities like these provide opportunities for creativity, imagination, and exploration. They not only keep kids occupied but also allow them to develop various skills while having a great time with their families and/or friends.
Resources for Fun Summer Activities
See these resources for additional activities and ideas to keep school-age children engaged this summer:
Last summer, Siena's blog featured pieces on summer reading ideas for elementary, middle, and high school ages and tech skills to practice over summer break.
May 30, 2023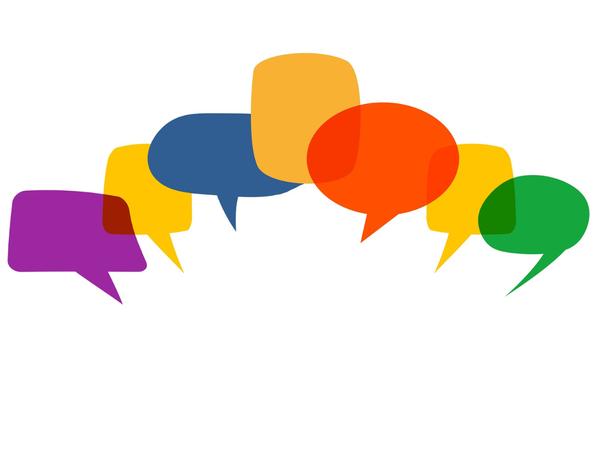 Mental Health Awareness Month 2023
With Mental Health Awareness Month 2023 winding down, it's a good time to look ahead to summer and think about how adolescents can continue their good mindfulness and self-care practices over break.
Mental Health and Boundaries
Understanding in-person and online boundaries is important all year, and having unstructured time over summer break might test such boundaries. In our work at Siena this year, we've noticed a pattern in the support students have been seeking: how to assert their boundaries firmly but respectfully in their daily interactions.
Part of social–emotional learning involves growing self-awareness, identifying values, and setting boundaries. Here are some ways for adolescents and teenagers to do this:
Be clear: State your boundaries clearly and succinctly and lead with "I feel" statements, such as "I feel frustrated when you do ____" or "I feel hurt when you do ___."
Be firm but kind: When you state a boundary, do so respectfully and at a normal speaking volume. If you have to remind someone of a boundary, continue to be respectful.
Focus on you: Boundaries are about how you would like to be treated and what you will do if you are not treated that way. Boundaries do not give you control over other people's behaviors.
Seek support from an adult: If you are clearly and respectfully stating your boundaries and your boundaries are still being violated, talk to a trusted adult for support.
Parents can help their students practice healthy boundary setting at home. If your child struggles with this, work with them to pick a boundary and practice enforcing it within your family. In addition, model healthy boundary setting for your children.
How Parents Can Help Teens with Online Boundaries
Students—particularly middle schoolers who might have their first cell phone—sometimes need help understanding responsible technology use. Students at this age may not be developmentally ready for the stress that comes from navigating daily digital communications.
Here are a few suggestions to guide your student with social interactions using technology:
Monitor their communication: Let them know that you will periodically review not only the communication they send out but also what is sent to them.
Set aside time to review texts: Due to the nature of texting and online communication, students are often forging ahead with minimal guidelines. When you talk through text conversations, explore how certain language can be misunderstood and cause hurt feelings. Parents could then brainstorm ways to communicate more successfully.
Initiate parent-to-parent communication: If you see a text message that you think another parent should know about, please arrange a time to speak with them. Children are going to make mistakes, and families are encouraged to support each other as we all navigate the complicated world of digital communication.
Encourage a variety of in-person, real-life relationships: Learning how to negotiate with others face-to-face and resolve differences are among the many interpersonal skills necessary in adult life. When students develop these face-to-face skills, they can adapt these to online skills more easily.
Here are additional suggestions that came from students and adults we've talked to this year:
Encourage downtime from tech: Students often receive tons of messages and phone calls, including in the middle of the night. An easy way to give students a mental break and avoid such disturbances is putting the phone in a different room or powering it down.
Turn off read receipts: This notifies the sender that the receiver has read the text message and can cause conflict if the receiver does not answer right away and feels slighted or ignored.
Monitor cell phone usage: This is extremely important for helping our students navigate their online lives. If you see your child is sending multiple text messages in a row or calling someone multiple times, please discuss boundaries. Have them send one message, make one phone call, and then stop.
Utilize tech apps: Whether it is on your child's phone, laptop, or video game console, using tech apps to control the amount of time they spend logged on is super helpful. Popular social media platforms like Instagram and TikTok also have useful tools for parental controls. You can "set it and forget it" and don't have to constantly monitor usage.
Additional Resources for Mental Health Boundaries
Parents interested in learning more about online boundaries for adolescents and teenagers can look up Delaney Ruston's film Screenagers: Growing Up in the Digital Age, as well as Devorah Heitner's Raising Digital Natives. Heitner is also slated to publish a new book in September 2023, Growing Up in Public.
For additional information from The Siena School blog to help navigate students' social–emotional health, see Haley's posts about learning differences and confidence from May 2023 and about social media and mental health from May 2022.