Empowering students with language-based learning differences grades 4-12

School News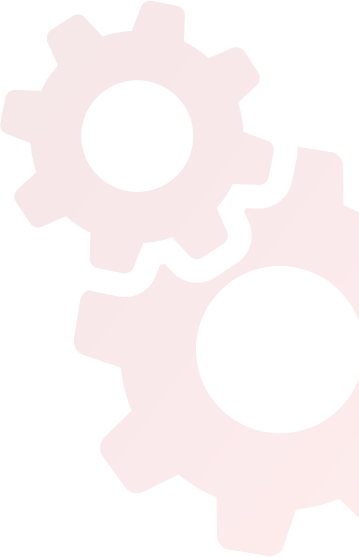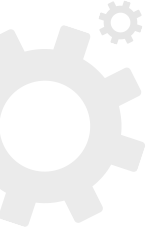 News
Please let us know if a Siena Virginia campus would be of interest to you!

Siena's Math & Science Department Chair and Middle School Science Teacher Jennifer Chambers recently published an article for the National Association of Independent Schools entitled, "Developing Independent Learners Using the Scientific Method."

Ms. Chambers discusses the Math and Science team's self-study of their strategies in developing students' executive functioning, independent work, and—most importantly—confidence.

She's happy to see teachers practicing what they teach: a science-based approach to learning and discovering. "A distance learning environment," Ms. Chambers concludes, "can provide more agency and independence for many students as long as parents provide the space, time, and positive reinforcement to students about their agency for resilience and problem-solving."

Ms. Chambers has also written about setting up a distance learning space for The Siena School blog.

On Sunday October 25, 2020, Siena's middle school English teacher Maya Furukawa and School Counselor Holly Rothrock presented at the Association for Middle Level Education's virtual conference. Ms. Furukawa and Rothrock's interactive session, "Getting Comfortable with Discomfort: How to Address Complex Questions & Comments," examined best practices in addressing students' difficult questions, particularly in the current sociopolitical environment.

They walked attendees through how to continue or postpone a discussion, choose the right language surrounding sensitive topics, and stress the importance of accountable talk for students and teachers. Ms. Furukawa and Rothrock helped attendees examine scenarios and practice various approaches to ensure students' optimum learning, comfort, and social–emotional health.

The Association for Middle Level Education (AMLE) holds its annual conference each fall.

As October is Dyslexia Awareness Month, Siena annually honors local and national leaders with the Siena Cypress Leadership Award for their significant contributions to the education of students who learn differently. This year we honored Drs. Brock and Fernette Eide, authors of The Dyslexic Advantage: Unlocking the Hidden Potential of the Dyslexic Brain, in recognition of their great work and support of the dyslexic community.

Siena's 15th annual fall celebration and awards took place virtually on Thursday October 15, 2020, from 7:00-9:00 p.m. Read the press release here.

The Siena School was awarded the win in Washington Family magazine's Best for Families annual survey. Thank you to all the voters who helped us win for the 5th year in a row!

We are thrilled to introduce Siena Tutors which provides virtual tutoring services for students in grades K-12. Siena's virtual tutoring program employs current and past Siena teachers and offers the same teaching methods that are used in our school. Instruction is based upon each student's goals and focuses on developing their areas of growth while continuing to hone their strengths. We will focus on core academic subjects including reading, writing, math, science, social studies, English, Spanish and executive functioning.

Max, older brother of Siena alumnus Nick K., generously designed, built, and donated three disc golf nets that he constructed as his Eagle Project as he works to gain his Eagle Scout Badge, the highest rank attainable in Boy Scouts.

About to enter his senior year of high school, Max reached out to Siena to determine if there was a benefit he could contribute to the community. As part of the process, he had to submit a proposal with a thorough step-by-step overview. He raised almost $500 from family and friends to accomplish his goals. The process entailed research, testing, and learning from mistakes—as well as more than a few trips to Home Depot for extra materials and advice!

Facing an added challenge during this time of COVID-19 and social distancing, Max had to set up multiple phases: leading a project, having a timeline, working backwards to determine the best workflow, and leading his collaborators.

Max had to keep an open mind and learn while he planned and completed the project as this construction was a new endeavor for him. He adapted his model as he gained feedback along the way, learning from trial and error. It took 4-5 hours to construct the goals, and almost 90 hours total (including the planning, proposing, donation collection, collaborating, and building). Thank you for your leadership and generosity, Max, granting Siena students a new way to engage in this rapidly growing sport whether in the gym or during outdoor recess.

Join us in celebrating Siena Seniors by visiting our webpage below. We'll be sharing their stories, before & after pictures, displays of school spirit, teachers' memories, and more to celebrate our seniors, so check back regularly!

Siena's Jilly Darefsky, Head of School, and Simon Kanter, Director of Technology hosted a webinar with the International Dyslexia Association on May 11th at 2:00pm. The webinar focused on tools and technology to help deliver practical strategies for employing multisensory education in an online format. The webinar streamed on IDA's YouTube and Facebook channels.

A copy of the slide deck is available here.

Siena's science teacher Jennifer Chambers has used technology to illustrate scientific concepts she'd otherwise demonstrate in her classroom.

Physical activity is integral to multisensory teaching. There are many simple yet effective methods for distance learners and teachers to move.

Multisensory instruction is at the core of every lesson for students who learn differently; however, these strategies are effective for all learners.

Spring break will look a little different this year.

Check out our latest blog post, for tools and tips on social emotion check-ins!

Check out our latest blog post, for tools and tips for a successful distance learning experience!

Latest blog post on how to keep artistic expression going from home.

Siena humanities teacher Jabari Sellars moderated two events that merged his teaching interests with his expertise in comics. On Thursday, February 20, he moderated a discussion on Black Panther comics as part of the Children's Book Guild's monthly lecture series. Mr. Sellars was in conversation with authors Jesse J. Holland and Ronald L. Smith about writing superhero stories about one of Marvel Comics' marquee characters.

On Thursday, February 27, Sellars ran a workshop with New York public school teachers at the Caribbean Cultural Center African Diaspora Institute in Harlem. Mr. Sellars's workshop focused on incorporating the comics medium—especially comics created by and featuring people of color—into the K–12 public school curriculum. Sellars drew on his research about how comics can enhance students' motivation, analytical skills, and vocabularies.

In both events, Mr. Sellars noted, "We had a group of educators eager to tap into popular culture to meet their students where they are."


On December 15, The Siena School received two awards from the Maryland Art Education Association (MAEA) at their annual MAEA State Awards celebrating outstanding art education across Maryland.

Congratulations to Siena's Digital Arts and Elementary Maker teacher Kristian Whipple who was honored in the Career Art Educator category, in recognition of his exemplary art education for outstanding service and achievement.

Currently in his 9th year at Siena, Mr. Whipple continues to be a key member of our award-winning arts program. Recently, two Siena high school students were juried into the national Drexel University High School Photography Contest. Among other honors, Mr. Whipple's students have won Best in Show awards at the Washington School of Photography Montgomery High School Exhibition and been finalists at DC Foto Week.

Highlighting that even teachers continue to develop, Mr. Whipple's summer workshop journey shows him putting theory into practice when learning "Cutting-Edge Lighting Techniques" from renowned adventure photographer Michael Clark.

Siena was also granted the Champion of Visual Arts Education Award, in recognition of the school's overall dedication to the arts. Siena students are creative and strong visual learners. Arts integration is taught and assessed through every subject allowing students to engage, create, collaborate and demonstrate their understanding of the content through multimedia approaches. While honoring individual creativity, Siena pushes students to explore their strengths, providing access to a wide variety of mediums as well as a strong background in basic techniques and theory. At Siena, the arts are the ideal connectors to make learning more impactful, engaging and lasting. See more about our fantastic arts program here.


Siena's music teacher Sam McCormally recently composed music for a new art exhibit, Tommy Bobo's "the distance between you and I." It opens January 18 and runs through February 15 at the Hamiltonian Gallery in Washington, DC. Mr. McCormally's composition—divided over 12 channels throughout the gallery—acts as the soundtrack for the exhibit's video, image, and lighting installations. "It was a fun technical challenge to think about how this fragmented music would work in a physical space," he noted. Mr. McCormally is currently in his 8th year at Siena. He's chair of the fine arts department, and he teaches music, band, and helps run the choir.

Siena performing arts teacher Stephanie Wendell was a teaching artist at the Maryland Thespian Festival, which was held at Towson University over two days. She taught two workshops: "Musical Theatre Dance" and "Acting Through the Song." The festival featured 700 students from all over Maryland—primarily high schoolers. "It was really energizing to share my knowledge of performing arts and experience in it with the next generation of talent," she shared. The students in Ms. Wendell's workshops were quite motivated and showed high aspirations for their lives and potential careers in theatre. Currently, in her 2nd year at Siena, Ms. Wendell also runs Dance Club and has directed Siena's recent musicals (Pippin in 2018 and The Addams Family in 2019).

In recognition of their work and support in the passing of the Ready to Read Screening & Interventions Bill. As October is Dyslexia Awareness Month, Siena annually honors local and national leaders with the Siena Cypress Leadership Award for their significant contributions to the education of students who learn differently.

The Ready to Read Screening and Interventions bill became Maryland law and requires all Kindergarten students to be screened for reading difficulties including dyslexia. The bill took effect on July 1, 2019, and school districts are required to have screening and interventions at the ready by the 20-21 school year.

Siena's 14th Annual Fall Celebration and Awards- Oct. 24th at 7:00pm

Location: Silver Spring Civic Center, 1 Veterans Plaza, Downtown Silver Spring

Read the latest blog post by head of school, Jilly Darefsky. This post speaks to how equitable learning should be available to every child.

Photography teacher, Kristian Whipple, took a summer road trip out west to attend a workshop. View his experience here.

The Siena School was awarded the win in Washington Families, Best for Families annual survey. Thank you to all the voters who helped us win for the 4th year in a row!

The Siena School was honored to win the "Top Vote Getter" award for Bethesda Magazine's "Best of Bethesda" 2019 Readers' Poll!

Sam McCormally, Siena's fine arts department chair and music teacher, has just completed his fifth full-length film score, for the documentary "Brave Girls". A depiction of three young Indian women in a town where conservative culture is the tradition, yet they are trying to rewrite their futures through education and self-determination.

Marian Carpenter and Beth Fabijanic's co-authored piece, "Finding the Right Words: Modeling the Writing Process for Students with Learning Differences" can be found in the Spring 2018 issue of Independent Teacher Magazine.

Siena is featured as "The Face of Dyslexia Education" in Bethesda Magazine's May/June 2018 Issue! Access the digital edition here.

The Siena School was voted "Best Private High School" and "Best Special Needs School" in Washington FAMILY Magazine's 2018 "Best for Families" Survey. Thanks to all for voting and supporting The Siena School!

We are proud and excited to announce the 2018 class has received numerous impressive merit-based scholarship offers this year. These are true rewards for our students who work so hard during high school.

Siena Partners with Learning Ally to Create a Book- now available for purchase online or in person at Siena.