Empowering students with language-based learning differences

School News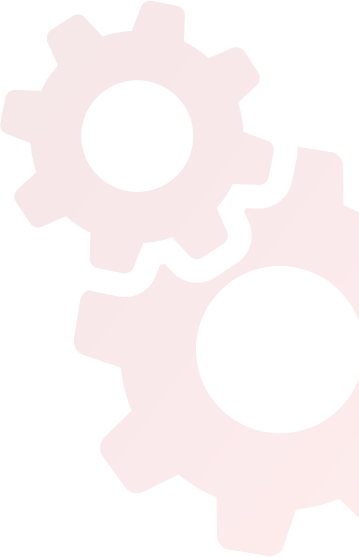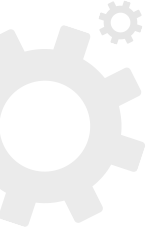 News
Siena is incredibly pleased to announce that Executive Head of School Jilly Darefsky has officially completed her Doctorate in Education from Johns Hopkins University.

A member of Siena's founding team, Darefsky has led Siena since its inception. Her doctoral work in the School of Education specialized in Mind, Brain, and Teaching. Her dissertation is entitled The Development and Implementation of an Online Community of Practice in Support of Parents of Children with Language-Based Learning Disabilities. Hopkins's Mind, Brain, and Teaching concentration builds upon diverse research from cognitive science, psychology and brain sciences, neurology, neuroscience, and education.

Please join the entire Siena community in congratulating Dr. Jilly Darefsky for this great and well-deserved accomplishment.

Siena congratulates its newest graduates and wishes them the best in their post-graduation journeys!

The graduation ceremony for the Class of 2022 was held on Tuesday, June 14, 2022, and featured a wonderful virtual speech from scientist Dr. Maggie Aderin-Pocock as commencement speaker.

Siena is excited to announce that internationally renowned space scientist Dr. Maggie Aderin-Pocock will be the virtual commencement speaker for the Class of 2022!

Dr. Aderin-Pocock holds a BS in Physics and a PhD in Mechanical Engineering. In 2009, she was awarded the Most Excellent Order of the British Empire (MBE) for her many achievements in science education and is an honorary research associate of University College London's Department of Physics and Astronomy.

Dr. Aderin-Pocock was diagnosed with dyslexia at age 8 and attended 13 different schools in England before going to college.

"Today there are so many things that support dyslexics," Dr. Aderin-Pocock shared in this 2018 interview, "and so if you can tap into those and utilize those then you can excel no matter where you are."

Dr. Aderin-Pocock has been an integral part of the BBC shows "Do We Really Need the Moon?" and "The Sky At Night." She's also written Dr. Maggie's Grand Tour of the Solar System (2019), Book of the Moon: A Guide to Our Closest Neighbor (2018), and The Knowledge: Stargazing (2015), among other publications.

Siena featured Dr. Aderin-Pocock on our blog last year. Learn more about her here.

Siena's graduation ceremonies will take place in person on June 14, 2022. Dr. Aderin-Pocock's commencement remarks will be pre-recorded and shared during the ceremony.

The Siena School is excited to announce that we will be partnering with ASDEC to offer a week-long Professional Development course at our Oakton, Northern Virginia, campus this summer.

Taught by nationally Certified Academic Language Therapist and former DCIDA president Marilyn Zecher, Multisensory Math 1 is an interactive workshop for teaching mathematics to all students learning in a standards-based curriculum.

"It's exciting to offer area teachers an opportunity to learn from an expert like Marilyn Zecher," notes Siena Northern Virginia Head of School Jennifer Betts, "and to have hands-on training that translates directly to practical classroom pedagogy and lesson plans."

Marilyn Zecher, MA, CALT, is a specialist in applying multisensory strategies to a variety of content areas. Her graduate-level Multisensory Math courses have been used as methods courses at the university level, and she is a frequent speaker at national, international, and local conferences

Multisensory Math 1 will help public/private school and homeschool teachers expand their multisensory math training and knowledge of best practices for a more engaging learning experience.

According to a recent workshop participant, "This class has truly changed my outlook on teaching math to my classes forever, and I cannot wait to start implementing the strategies and procedures daily in my classes."


Learn More About Multisensory Math VISIT SIENA NORTHERN VIRGINIA

The Siena School is pleased to announce that Siena Northern Virginia will be adding High School Grades 9 & 10 for the 2022-23 school year.

Introducing a high school division, notes Northern Virginia Head of School Jennifer Betts, "provides a much-needed continuity to the lives of our current students, as they learn the strategies and tools necessary to succeed."

This will be the only high school of its kind for dyslexia in Northern Virginia. Siena is proud to be the ones bringing this much-needed program to high school families in the area.

Betts adds, "Siena has always been built on a preparatory model; we prepare students with dyslexia for college, for the workplace, and for adulthood."

Read the full press release here.

Siena high school Humanities teacher, internship coordinator, and college counselor Marian Carpenter just published an article (invited by the editors) in LINK for Counselors, "Screening and Onboarding: Assisting Students with Learning Differences to 'Hire' a College Learning Center."

Carpenter helps her students bring the self-advocacy tools they've developed at Siena to college with them so that, in her words, "students feel empowered to collect their impressions and begin to catalogue what supports and accommodations will help them succeed." She further reminds students that visiting the university's learning center early is an "essential step" to college success.

College counseling is an integral part of Siena's high school curriculum, and Carpenter guides Siena students through the college selection, application, and transition processes beginning in their junior years.

As she reminds her peers, "Counselors can give students with learning differences a sense of confidence and control if they teach them how to screen and onboard a college learning center."

See the full Spring 2022 issue of LINK featuring Carpenter's new piece here. Carpenter previously published a piece in the Spring 2021 issue of LINK, "'Time Travel Is Just Too Dangerous': Helping Students Visualize Their Future through Internships."

Multisensory Math

On November 16, 2021, Siena teacher and college counselor Marian Carpenter, Dean of Students Dr. John Lucas, and Executive Head of School Jilly Darefsky spoke on a panel to undergraduates from Loyola University Maryland's School of Education.

Math Manipulative

The students were taking a special education course, and the panelists from Siena spoke about accommodations and multisensory instruction in math and other classes at Siena. For Carpenter, "It feels great to get out the word for discovering simple, accessible accommodations that teachers can use to do help students with learning differences reach their full potential."

Learn more about Siena's multisensory approaches to student learning, including in math classes.

Lyles after winning Olympic bronze

As October is Dyslexia Awareness Month, Siena annually honors local and national leaders with the Siena Cypress Leadership Award for their significant contributions to the education of students who learn differently. This year Siena honored Olympian Noah Lyles in recognition of his advocacy on behalf of mental health, dyslexia and other learning differences, and positive sports experiences.

Lyles at Alexandria City High School

A world-class sprinter in the 100m, 200m, and 4x100m and 4x200m relays, Lyles recently won bronze in the men's 200m at the Olympics in Tokyo. Lyles is also the VP of Lyles Brothers Sports Foundation, which partners with community groups to promote health and wellness, education, sports psychology, and more through track and field and other sports.

Siena's 16th annual fall celebration and awards took place virtually on Thursday October 21, 2021. Read the press release here.

The Siena School officially opened a second campus in Northern Virginia on September 8, 2021.

Siena Northern Virginia Head of School Jennifer Betts observed the students' immediate comfort: "[They] have made the campus their own in a matter of days! They love being outdoors on the playground, playing volleyball on the front lawn with our new nets, and making up games together. It feels like they've been here a lot longer than a few days."

Siena Northern Virginia will serve grades 3–8 in the 2021-22 school year, with plans to add high school grades in subsequent years.

On Friday July 23, 2021, Communications and Advancement Associate Joe Fruscione gave a virtual presentation to 30 doctoral students about his career journey from academia to Siena. The presentation was part of Humanities Without Walls, a series of interactive workshops designed for pre-doctoral students in the Humanities to explore various careers.

Humanities Without Walls, 2021

"Your career path can be winding and nonlinear. It's very normal," Joe noted when charting his own path from English doctoral student to part-time professor and then to full-time freelancer. "You're always gaining necessary skills and experience, even if you don't quite know it at the time."

Joe also talked about the importance of networking, informational interviews, and social media in navigating the freelance landscape. "Always be connecting," he stressed when talking about how useful Twitter and LinkedIn can be. The presentation included a live Twitter Q&A about how scholars, editors, and more use Twitter professionally.

After sharing his experiences and lessons from his work as a freelance editor, Joe talked about his transition to Siena in 2019 and how he's both transferred and added skills, such as writing, digital project collaboration, and proofreading.

Housed at the University of Illinois at Urbana-Champaign's Humanities Research Institute, Humanities Without Walls works across 16 colleges and universities in the Midwest to advance collaborative research, teaching, and professional resources in the humanities. Joe also presented at Humanities Without Walls in 2019 when it was held in Chicago.

See The Siena School Blog for some of Joe's writing, such as this piece about college-level writing tips geared toward high school seniors and incoming college freshmen.

Siena congratulates its newest graduates and wishes them the best in their post-graduation journeys!

The graduation ceremony for the Class of 2021 was held on June 15, 2021, and featured David Flink of Eye to Eye as commencement speaker.

We are excited to introduce Jennifer Betts as the new Head of School for The Siena School's Northern Virginia campus.

Jennifer is an experienced educator and school leader. She has worked for over 30 years in independent and public school education, including 15 years as Lower and Middle School Principal at The Howard School, in Atlanta, GA, a school for children with dyslexia and similar language-based learning differences. Most recently, Jennifer was Head of K-12 at The New School in Fayetteville, AR, where she oversaw the growth of the high school to its first graduating class, coordinated school accreditation, and expanded programs in STEAM and the arts.

She holds a Master's in Education from Harvard and a B.A. from Wells College with a major in Political Philosophy and a Minor in Education. She has also completed programs for certification in school leadership (GA) and coaching (NY).

Jennifer is thrilled to join the Siena team and to lead our new school in Northern Virginia:

"I believe in children who learn differently and who offer incredible gifts and talents to the world. It is wonderful to be able to expand the reach of Siena's highly regarded programs to serve more students and families in the area." —Jennifer Betts, Head of School, The Siena School's Northern Virginia Campus.

Stay tuned for an upcoming meet-and-greet event with Jennifer and for exciting news on The Siena School's Northern Virginia location.

"In a challenging year that is constantly changing," writes Siena teacher Stephanie Wendell in her new article for NAIS, "the skills practiced in improv are more valuable than ever."

Siena congratulates Arts Department Chair and Performing Arts teacher Stephanie Wendell for publishing an article, "Social and Emotional Learning Through Improv," in NAIS's Spring 2021 issue.

In Ms. Wendell's classes, improv is doubly valuable: it not only teaches a key acting skill but also improves students' empathy, multitasking abilities, and self-awareness. Games such as Red Ball and String of Pearls stress the importance of "Yes, and…" in improv, as well as increase students' connections to their classmates.

Improv is also integral to Ms. Wendell's approach to teaching: "I try to model for my students in the moment and tell them that I tried something new and it didn't quite work, but because I'm an improviser, I can move on, change course, and try again."

Siena is pleased to announce that writer, speaker, and advocate David Flink will be the Class of 2021's commencement speaker. Flink is best known for his work as Founder and Chief Empowerment Officer for Eye to Eye, a nonprofit mentoring program in which elementary and middle school students with learning differences work with high school or college students with learning differences.

Photo Credit: Yale Center for Dyslexia & Creativity

"We are ambassadors of what is possible for students and young adults who learn differently," he shared with the Yale Center for Dyslexia & Creativity.

Diagnosed with both dyslexia and ADHD when he was young, Flink was just named a CNN Hero for his tireless work with Eye to Eye and educational access and equity more broadly. He is also the author of Thinking Differently: An Inspiring Guide for Parents of Children with Learning Disabilities (2014).

Siena's graduation ceremonies will take place on June 15, 2021.

Siena congratulates alumna Sophie Laclef (Class of 2020) for being a candidate for National Public Radio's inaugural College Podcast Challenge. Sophie's podcast, "Being a College Student During a Pandemic," shares stories from students in the U.S. and Canada who are continually adapting to a "new normal" on their campuses.

"I felt like I was thrown into college right from high school," Sophie reflects. "I wanted to highlight a lot of the difficulties people in my class faced."

NPR will share the winners later in March. Listen to Sophie's podcast now on Spotify or SoundCloud.

Siena congratulates long-time science teacher and current math and science department chair Jennifer Chambers for her recent nomination for the Presidential Awards for Excellence in Mathematics and Science Teaching (PAEMST). The Awards were established by Congress in 1983 and recognize up to 108 teachers each year for K-12 STEM teaching.

Ms. Chambers was nominated for her tireless work in both the Siena and DC-area communities. As well as teaching, she is an author and former small business owner with over 22 years of outdoor education, environmental, and special education experience.

As Siena's environmental education coordinator, she has run the school's Earth Day efforts since 2014 and worked to make Siena a Maryland Green School. In 2017, Ms. Chambers helped Siena team up with the National Geographic Society and iNaturalist for the school's first-ever BioBlitz: an organized effort to record the biodiversity in Sligo Creek Park.

In her newly published piece in the Spring 2021 issue of LINK for Counselors, Siena's college counselor and high school humanities teacher Marian Carpenter asks, "how can we help students tap into the potential of internships"?

Ms. Carpenter's approach to coordinating student internships continues the work on the executive functioning, self-advocacy, and graphic organization that her students have done at Siena since their early years. Ms. Carpenter works with students in appropriate workplace communications, beginning with outreach emails and phone calls. "Modeling how to communicate professionally," she writes, "helps students take charge of contacting potential sponsors to secure their internships."

She ultimately helps her students understand that they can prepare for their futures now and gain important experience and self-confidence before they leave Siena.

Read Ms. Carpenter's piece, "'Time Travel Is Just Too Dangerous': Helping Students Visualize Their Future through Internships," here.

Siena's high school English teacher Katie Danver recently published an article for the National Association of Independent Schools, "Into the Wild, Quarantine Style."

Reflecting on her initial plans to teach Jon Krakauer's Into the Wild in March 2020, Ms. Danver discusses how she adapted a project for her seniors—creating a movie trailer for the book—in light of the pandemic and move to distance learning.

In shifting from what they would have done to what they then had to do, Ms. Danver's students excelled: "They collaborated using online tools to create mind maps, they settled on a theme to weave into their trailer...and they worked on shared documents to create a script."

The result? Her students "rose to the occasion" with creative, detailed filming. In light of this project's success, Ms. Danver plans to revisit it in future classes to continue fostering Siena's spirit of collaboration, creativity, and adaptability.

See The Siena School blog for more teacher resources and insights.

Siena's Math & Science Department Chair and Middle School Science Teacher Jennifer Chambers recently published an article for the National Association of Independent Schools entitled, "Developing Independent Learners Using the Scientific Method."

Ms. Chambers discusses the Math and Science team's self-study of their strategies in developing students' executive functioning, independent work, and—most importantly—confidence.

She's happy to see teachers practicing what they teach: a science-based approach to learning and discovering. "A distance learning environment," Ms. Chambers concludes, "can provide more agency and independence for many students as long as parents provide the space, time, and positive reinforcement to students about their agency for resilience and problem-solving."

Ms. Chambers has also written about setting up a distance learning space for The Siena School blog.

As October is Dyslexia Awareness Month, Siena annually honors local and national leaders with the Siena Cypress Leadership Award for their significant contributions to the education of students who learn differently. This year we honored Drs. Brock and Fernette Eide, authors of The Dyslexic Advantage: Unlocking the Hidden Potential of the Dyslexic Brain, in recognition of their great work and support of the dyslexic community.

Siena's 15th annual fall celebration and awards took place virtually on Thursday October 15, 2020, from 7:00-9:00 p.m. Read the press release here.

On Sunday October 25, 2020, Siena's middle school English teacher Maya Furukawa and School Counselor Holly Rothrock presented at the Association for Middle Level Education's virtual conference. Ms. Furukawa and Rothrock's interactive session, "Getting Comfortable with Discomfort: How to Address Complex Questions & Comments," examined best practices in addressing students' difficult questions, particularly in the current sociopolitical environment.

They walked attendees through how to continue or postpone a discussion, choose the right language surrounding sensitive topics, and stress the importance of accountable talk for students and teachers. Ms. Furukawa and Rothrock helped attendees examine scenarios and practice various approaches to ensure students' optimum learning, comfort, and social–emotional health.

The Association for Middle Level Education (AMLE) holds its annual conference each fall.

The Siena School was awarded the win in Washington Family magazine's Best for Families annual survey. Thank you to all the voters who helped us win for the 5th year in a row!

We are thrilled to introduce Siena Tutors which provides virtual tutoring services for students in grades K-12. Siena's virtual tutoring program employs current and past Siena teachers and offers the same teaching methods that are used in our school. Instruction is based upon each student's goals and focuses on developing their areas of growth while continuing to hone their strengths. We will focus on core academic subjects including reading, writing, math, science, social studies, English, Spanish and executive functioning.

Max, older brother of Siena alumnus Nick K., generously designed, built, and donated three disc golf nets that he constructed as his Eagle Project as he works to gain his Eagle Scout Badge, the highest rank attainable in Boy Scouts.

About to enter his senior year of high school, Max reached out to Siena to determine if there was a benefit he could contribute to the community. As part of the process, he had to submit a proposal with a thorough step-by-step overview. He raised almost $500 from family and friends to accomplish his goals. The process entailed research, testing, and learning from mistakes—as well as more than a few trips to Home Depot for extra materials and advice!

Facing an added challenge during this time of COVID-19 and social distancing, Max had to set up multiple phases: leading a project, having a timeline, working backwards to determine the best workflow, and leading his collaborators.

Max had to keep an open mind and learn while he planned and completed the project as this construction was a new endeavor for him. He adapted his model as he gained feedback along the way, learning from trial and error. It took 4-5 hours to construct the goals, and almost 90 hours total (including the planning, proposing, donation collection, collaborating, and building). Thank you for your leadership and generosity, Max, granting Siena students a new way to engage in this rapidly growing sport whether in the gym or during outdoor recess.

Join us in celebrating Siena Seniors by visiting our webpage below. We'll be sharing their stories, before & after pictures, displays of school spirit, teachers' memories, and more to celebrate our seniors, so check back regularly!

Siena's Jilly Darefsky, Head of School, and Simon Kanter, Director of Technology hosted a webinar with the International Dyslexia Association on May 11th at 2:00pm. The webinar focused on tools and technology to help deliver practical strategies for employing multisensory education in an online format. The webinar streamed on IDA's YouTube and Facebook channels.

A copy of the slide deck is available here.

Siena's science teacher Jennifer Chambers has used technology to illustrate scientific concepts she'd otherwise demonstrate in her classroom.

Physical activity is integral to multisensory teaching. There are many simple yet effective methods for distance learners and teachers to move.

Multisensory instruction is at the core of every lesson for students who learn differently; however, these strategies are effective for all learners.

Spring break will look a little different this year.

Check out our latest blog post, for tools and tips on social emotion check-ins!

Check out our latest blog post, for tools and tips for a successful distance learning experience!

Latest blog post on how to keep artistic expression going from home.

Siena humanities teacher Jabari Sellars moderated two events that merged his teaching interests with his expertise in comics. On Thursday, February 20, he moderated a discussion on Black Panther comics as part of the Children's Book Guild's monthly lecture series. Mr. Sellars was in conversation with authors Jesse J. Holland and Ronald L. Smith about writing superhero stories about one of Marvel Comics' marquee characters.

On Thursday, February 27, Sellars ran a workshop with New York public school teachers at the Caribbean Cultural Center African Diaspora Institute in Harlem. Mr. Sellars's workshop focused on incorporating the comics medium—especially comics created by and featuring people of color—into the K–12 public school curriculum. Sellars drew on his research about how comics can enhance students' motivation, analytical skills, and vocabularies.

In both events, Mr. Sellars noted, "We had a group of educators eager to tap into popular culture to meet their students where they are."


On December 15, The Siena School received two awards from the Maryland Art Education Association (MAEA) at their annual MAEA State Awards celebrating outstanding art education across Maryland.

Congratulations to Siena's Digital Arts and Elementary Maker teacher Kristian Whipple who was honored in the Career Art Educator category, in recognition of his exemplary art education for outstanding service and achievement.

Currently in his 9th year at Siena, Mr. Whipple continues to be a key member of our award-winning arts program. Recently, two Siena high school students were juried into the national Drexel University High School Photography Contest. Among other honors, Mr. Whipple's students have won Best in Show awards at the Washington School of Photography Montgomery High School Exhibition and been finalists at DC Foto Week.

Highlighting that even teachers continue to develop, Mr. Whipple's summer workshop journey shows him putting theory into practice when learning "Cutting-Edge Lighting Techniques" from renowned adventure photographer Michael Clark.

Siena was also granted the Champion of Visual Arts Education Award, in recognition of the school's overall dedication to the arts. Siena students are creative and strong visual learners. Arts integration is taught and assessed through every subject allowing students to engage, create, collaborate and demonstrate their understanding of the content through multimedia approaches. While honoring individual creativity, Siena pushes students to explore their strengths, providing access to a wide variety of mediums as well as a strong background in basic techniques and theory. At Siena, the arts are the ideal connectors to make learning more impactful, engaging and lasting. See more about our fantastic arts program here.


Siena's music teacher Sam McCormally recently composed music for a new art exhibit, Tommy Bobo's "the distance between you and I." It opens January 18 and runs through February 15 at the Hamiltonian Gallery in Washington, DC. Mr. McCormally's composition—divided over 12 channels throughout the gallery—acts as the soundtrack for the exhibit's video, image, and lighting installations. "It was a fun technical challenge to think about how this fragmented music would work in a physical space," he noted. Mr. McCormally is currently in his 8th year at Siena. He's chair of the fine arts department, and he teaches music, band, and helps run the choir.

Siena performing arts teacher Stephanie Wendell was a teaching artist at the Maryland Thespian Festival, which was held at Towson University over two days. She taught two workshops: "Musical Theatre Dance" and "Acting Through the Song." The festival featured 700 students from all over Maryland—primarily high schoolers. "It was really energizing to share my knowledge of performing arts and experience in it with the next generation of talent," she shared. The students in Ms. Wendell's workshops were quite motivated and showed high aspirations for their lives and potential careers in theatre. Currently, in her 2nd year at Siena, Ms. Wendell also runs Dance Club and has directed Siena's recent musicals (Pippin in 2018 and The Addams Family in 2019).

In recognition of their work and support in the passing of the Ready to Read Screening & Interventions Bill. As October is Dyslexia Awareness Month, Siena annually honors local and national leaders with the Siena Cypress Leadership Award for their significant contributions to the education of students who learn differently.

The Ready to Read Screening and Interventions bill became Maryland law and requires all Kindergarten students to be screened for reading difficulties including dyslexia. The bill took effect on July 1, 2019, and school districts are required to have screening and interventions at the ready by the 20-21 school year.

Siena's 14th Annual Fall Celebration and Awards- Oct. 24th at 7:00pm

Location: Silver Spring Civic Center, 1 Veterans Plaza, Downtown Silver Spring

Read the latest blog post by head of school, Jilly Darefsky. This post speaks to how equitable learning should be available to every child.

Photography teacher, Kristian Whipple, took a summer road trip out west to attend a workshop. View his experience here.

The Siena School was awarded the win in Washington Families, Best for Families annual survey. Thank you to all the voters who helped us win for the 4th year in a row!

The Siena School was honored to win the "Top Vote Getter" award for Bethesda Magazine's "Best of Bethesda" 2019 Readers' Poll!

Sam McCormally, Siena's fine arts department chair and music teacher, has just completed his fifth full-length film score, for the documentary "Brave Girls". A depiction of three young Indian women in a town where conservative culture is the tradition, yet they are trying to rewrite their futures through education and self-determination.

Marian Carpenter and Beth Fabijanic's co-authored piece, "Finding the Right Words: Modeling the Writing Process for Students with Learning Differences" can be found in the Spring 2018 issue of Independent Teacher Magazine.

Siena is featured as "The Face of Dyslexia Education" in Bethesda Magazine's May/June 2018 Issue! Access the digital edition here.

The Siena School was voted "Best Private High School" and "Best Special Needs School" in Washington FAMILY Magazine's 2018 "Best for Families" Survey. Thanks to all for voting and supporting The Siena School!

We are proud and excited to announce the 2018 class has received numerous impressive merit-based scholarship offers this year. These are true rewards for our students who work so hard during high school.

Siena Partners with Learning Ally to Create a Book- now available for purchase online or in person at Siena.