Empowering students with language-based learning differences grades 4-12

Employment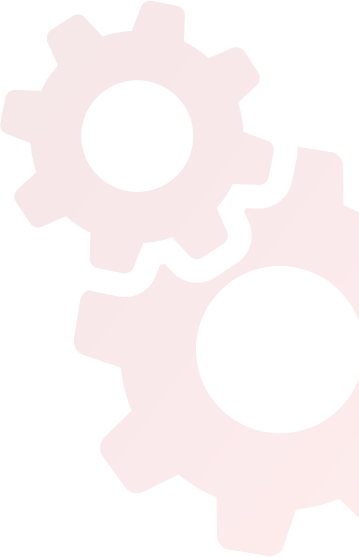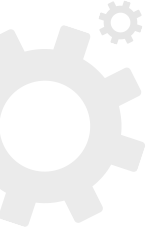 About
Employment at Siena
The Siena School is always interested in speaking with highly qualified teachers, staff and administrators that share our passion for teaching children with different learning styles. While we may not always have a position available, we are happy to learn more about your interests and keep your information on file. Given our continuing growth, it is likely that we may have a position of interest available in the future.

If you are interested in applying for a position, please submit a cover letter and resume to jobs@thesienaschool.org.
---
CURRENT JOB OPENINGS
The Siena School, grades 4-12, is entering its 14th year, with an expanding enrollment. The school serves bright college-bound students with mild to moderate language-based learning differences, such as dyslexia. Experience working with students with learning differences preferred. The school is seeking to fill the following positions:
Communications and Advancement Associate
is responsible for developing and executing a fully-integrated media and communication plan designed to help raise the profile of The Siena School. This individual is responsible for strengthening Siena's brand awareness in the marketplace, broadening relationships with the media, and elevating Siena's positioning through multiple outreach efforts via the traditional, web, and new media channels.

Associate will work in close collaboration under the Director of Admissions and Marketing to support and improve the public image of Siena and is responsible for creating and monitoring communications, marketing, advertising, branding, media and public relations efforts.

ESSENTIAL DUTIES AND RESPONSIBILITIES:
Maintains clear and consistent communication with key stakeholders (current parents, prospective parents, donors, alumni) to articulate value and school mission/vision, and also manages communication vehicles that assure parents, alumni and other stakeholders receive timely and up-to-date information.
Will be responsible for helping to create and implement a measurable, strategic marketing and annual giving plan that supports the overall mission and goals of Siena.
Identify and engage students, alumni, and faculty to discover unique stories and provide recommendations on ways to leverage these stories in media form.
Compile and update recognition opportunities and work with faculty and staff to leverage those opportunities via articles, story pitching, and other communications tools.
Develop and produce a wide range of communication materials for internal and external audiences to include: writing press releases, facts sheets, web content, blog and other communications pieces.
Manage content for website and analytics, including calendar listings, news stories, feature stories, landing pages and event information; push content to website and other local and regional listings.
Conceptualize, develop, and execute organic and paid social media campaigns in collaboration with the marketing team. Measure the effectiveness of digital media efforts (website, email, social media) through metrics and analytics.
Production of an annual report, including donor cultivation, database organization and maintenance, and file management.
Will focus on building alumni engagement, increasing donor count, and fundraising through strong and strategic digital communications. This position will assist in the creation and dissemination of digital materials targeted to alumni and donor groups associated with the school community.
Develop the communication strategy for giving; produce marketing materials, email and direct mail communications and assist with website content and design.

EDUCATION and/or EXPERIENCE:
English, public relations, communications, journalism, marketing or a closely related field or a combination of education, training and experience that equates to the required degree.
1-3 years of experience in communications, marketing, public relations or media relations.
Outstanding writing, editing, and communications skills required
Strong project management skills; the ability to see projects through from concept through delivery.
High level of professionalism.
Possess strong abilities in the areas of executing communication strategies and tactics.
Proven ability to create, implement, deliver, and evaluate integrated marketing communication and branding strategy that aligns with an organization's overall strategy and direction.
Experience working with internet media, social networking, and viral media outlets including Facebook, Twitter, Instagram, LinkedIn and blogs for marketing and communications purposes.
Strong relationship building skills.
Ensure that Siena has a presence at public events, therefore able to work nights and weekends when needed.
Assist with coverage of Livestream events as needed; and
Other duties as assigned.
A portfolio of published articles and/or online content that demonstrates proficiency in a variety of writing styles strongly desired. If you are a motivated, dynamic, thoughtful communicator, we would like to hear from you.

This job description is not designed to cover or contain a comprehensive listing of activities, duties, or responsibilities required of the employee and is subject to change based on the needs of the school.
Apprentice Teacher
The school is seeking an apprentice teacher. The apprentice teacher position combines the candidate's area of interest with one of two classes that have need for additional support. Hours are 10am-6pm, to include after-school homework help. Professional development and mentoring opportunities are provided and are integral to this position.
After-School Position
The Siena School is seeking an after-school support position. This position pays $20 per hour and works weekdays from 3:30-6:00pm.

Substitute Teacher Position
The Siena School seeks substitute teachers to assist with daily teaching requirements on an as-needed basis. The school serves bright college-bound students with mild to moderate language-based learning differences, such as dyslexia. Experience working with students with learning differences preferred.