Empowering students with language-based learning differences
Our Team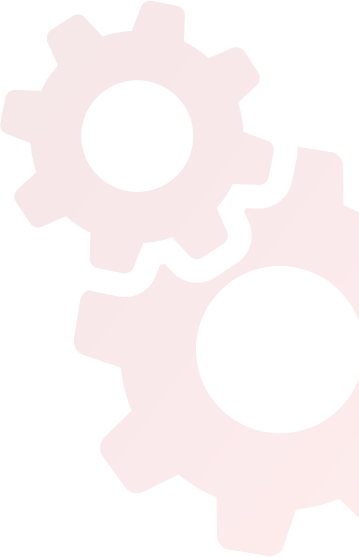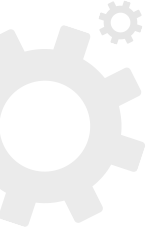 About
HEAD OF SCHOOL
Jilly Darefsky, Head of School
, a member of Siena's founding team, is a highly experienced educator and school leader. Recognized as an Outstanding Teacher of Dyslexic Students, she has dedicated her career to working with students with language-based learning differences. Having undertaken roles of director, secretary, and vice-president on the Board of the D.C. Capital Area Branch of the International Dyslexia Association, she now serves on their Advisory Board and is also a Board member of the Atlantic Seaboard Dyslexia Education Center. Ms. Darefsky earned a B.A., with honors, in English Literature with Psychology from the
University of Surrey
, a Diploma in Specific Learning Difficulties/Dyslexia from Hornsby International Dyslexia Centre and a Postgraduate Certificate in Education from
Canterbury Christ Church University College
. Furthermore, she holds a Master's in Specific Learning Difficulties from
Middlesex University
. Currently, she is pursuing a Doctorate in Education with a specialization in Mind, Brain, and Teaching at
Johns Hopkins University
.
STAFF
Bekah Atkinson, director of admissions
, has worked in schools serving students with language-based learning differences for over twenty years. She was previously director of admissions and registrar at the Pershing and Chelsea Schools in Silver Spring, where she oversaw all aspects of enrollment, recruitment, assessment, retention, and financial aid. She also served in a variety of administrative leadership roles at Grace Episcopal Day School and The Gow School in South Wales, NY. In addition to supporting admissions functions, her roles at these schools included: directing and managing summer school programs; directing extended day, after-school and enrichment programs; and supporting business office functions. She jointly supports both the D.C. Capital Area branch of the International Dyslexia Association and WISER (Washington Independent Services for Educational Resources) by serving as a board member. Ms. Atkinson also has extensive experience in athletics, having coached and/or participated in high school and collegiate soccer, lacrosse, swimming and diving programs. Ms. Atkinson holds a B.S. in health sciences/leadership studies from
Marietta College
.
Why I Work at Siena:
because it is an inspirational community, that thrives on innovation, opportunities and possibilities. This school changes lives, encourages strength development and highly values imagination and creativity.
---
Simon Kanter, director of technology
, has worked in education technology professionally since 2012. He came to Siena from Sheridan School, where he was a Technology Coordinator focused on systems administration, maintenance, and classroom technology integration. Before that, he managed the fully student-run help desk at
Grinnell College
, from which he received a B.A. in Religious Studies. In between, Simon has interned in tech departments in the legal and financial sectors. In November 2019, he hosted Siena's Middle States Continuing Excellence Colloquium on Authentic Assessment; in May 2020, he co-presented, along with Head of School, an
international webinar
on distance learning administration through the International Dyslexia Association.
Why I Work At Siena:
because I get to learn. I learn about our students, their remarkable strengths, their passions, what they value, and the unique way that each of them sees the world, and in this way they teach me, too.
---
Amy Walker, director of finance and operations
, has worked in financial and administrative fields for over 35 years. Ms. Walker previously worked in client services for Ingalls, Quinn & Johnson, Chiat/Day and Anderson & Lembke and as business manager for Richard Williams Architects. Additionally, she served as treasurer of parent associations for 5 different schools, public and private, over a span of 15 years. Currently, she serves on the boards of the Maryland Independent School Consortium and the Timber Bay Shores Association. She has served as the treasurer on the board of the Edgemoor Club. Ms. Walker holds a B.A. in history from
Dickinson College
.
---
Robert Rinehardt, III, business manager,
is a highly skilled and motivated business professional with over eight years of experience. He came to Siena from Camden's Promise Charter School in Camden, New Jersey, where he served as the Assistant Business Administrator. Robert serves as an active member of the New Jersey's Association of School Business Officials. Previously, he worked for Key Risk Management Services as a Claims Analyst for the City of Baltimore's Worker's Compensation program. He earned a certification as a School Business Administrator in 2018. He is an alumnus of
Morgan State University
where he earned his Master's degree in Business Administration and a Bachelor of Science degree in finance. He is also a licensed Maryland real estate agent. Ultimately, Robert aspires to pursue a doctoral degree in the field of business and continue to thrive in his professional endeavors. Robert enjoys bike riding, running, golfing, traveling, and a good taco!
Why I Work at Siena:
because I believe in Siena's mission, I believe in the students, and I find it rewarding to work alongside a diverse blend of motivated professionals who share similar interests in impacting our talented scholars' lives.
---

Vickie Pierce, office manager, previously worked at the Potomac School where she served as the Admission Services Coordinator. Prior to working at the Potomac School, she worked as the Executive Assistant to the Head of School at the National Child Research Center for nine years. In addition to working in private schools, she also worked in a few prestigious law firms which spanned over 17+ years as a Word Processing Manager at Wiley Rein and as a legal secretary at Sidley Austin located in the D.C. Metropolitan area. Ms. Pierce has an extensive background in administrative, secretarial and office management duties. She attended Yorktowne Business Institute in College Park, Maryland where she received a Certificate in Data Processing. Why I Work At Siena: Going into my 7th year at Siena, I have to say that every day is better than the last. I look forward to seeing the smiles on my students' faces when they walk through the threshold of the building. My heart melts when I see their SMILES! I love my students present and past.
---
Holly Rothrock, counselor
, is a Licensed Clinical Social Worker (LCSW). She received her MSW from the
University of Maryland at Baltimore
. She most recently helped develop a social/emotional curriculum for an inquiry-based education technology company. Before that, Mrs. Rothrock worked in a therapeutic group home for teens as the home's clinical therapist and served as an advocate for the residents' educational experience. While living overseas in Estonia, she developed an after-school program focused on social skill enrichment. Mrs. Rothrock is a certified yoga instructor and has recently taught yoga and mindfulness at the high school and elementary school level. She is dedicated to a holistic approach to educating our students.
Why I Work At Siena:
because of the students. I am always amazed by our students' empathy, emotional intelligence, and dedication to our community. Every day I am with a Siena student, I am a better educator due to their incredible insights. I also teach at Siena because of the staff; they bring such creativity to their work that it inspires me every day to think differently and to challenge myself professionally.
---

Anne Honn, events coordinator, has been a member of the Siena community since 2009 when her son Andrew joined the 4th grade. She immediately began working as a parent volunteer, serving as the elementary division rep, fundraising co-chair, SPA co-president, and volunteer coordinator. In 2016, Ms. Honn joined the staff of Siena as the associate director of development and is currently serving as the events coordinator by working directly with our SPA parent community, our faculty and staff, and our development team.

---
Kaitlin Sarago, marketing and communications associate
, is a graduate of
Marietta College
, where she earned a B.A. in English and Leadership Studies. While she was a student at Marietta College, she worked in the Writing Center as a Peer Writing Consultant, was the Senior Editor for
Pulse
, a Literary Magazine, and ran the McDonough Leadership Conference in 2017. In her free time, she leads a study in a youth group and loves reading and indoor gardening.
Why I Work At Siena:
I enjoy working at Siena because of our students! They inspire me to be more creative and think outside the box.
---

Joe Fruscione, communications and advancement associate, comes to Siena after working as an editor, social media consultant, and professor of English and Writing in the Washington, DC, area since 1999. He has a B.A. in English from the University of Delaware and a Ph.D. in English from George Washington University. Most recently, he was a consultant and social media lead for Georgetown University's ReinventPhD initiative. He's published a book (Faulkner and Hemingway: Biography of a Literary Rivalry, 2012) and essay collection (Teaching Hemingway and Modernism, 2015), as well as coedited an essay collection (Succeeding Outside the Academy, 2018). Why I Work At Siena: the community. Students, teachers, administrators, families, alumni—both individually and collectively—are incredibly supportive and encouraging.

---

Ann Mullen, director of tutoring, holds a B.A. in German from Iowa State University and education credentials from the University of South Dakota. She is the Vice President at a women's health technology company in Washington, DC, where she has overseen health education communications and managed client relationships for over 18 years. She has recently returned to her teaching roots and is teaching German in Prince William County Schools and English as Second Language as a volunteer to adults.
FACULTY
Claire Alexa, elementary teacher, is a graduate from the University of Dayton and holds a B.S. in Early Childhood Education. Ms. Alexa enthusiastically assists Siena's college counselor with the high school internship program and coaches the middle school girls' basketball team. In addition to teaching at Siena, she works as a Summer Camp Coordinator at Our Lady of Good Counsel, serving campers ages 5-14 years old. She facilitates with the pre-planning and prep work regarding camp, including the structure of the day, enrollment of campers, and assists the camp staff as needed. Why I Teach At Siena: because our students deserve to have a safe learning environment where they can be themselves, be confident, and have a voice.
---
Krystal Alleyne, elementary teacher, is a graduate of Howard University, where she received her B.S. in Psychology. She recently graduated from George Washington University, where she earned an M.Ed. in Elementary Education. She started her teaching career at age 19 while in college by joining Jumpstart, a program that focuses on making sure preschool students are kindergarten-ready. Shortly after graduating from college, she joined City Year, where she had the rare opportunity to work with 3rd and 5th grade students. Recently while pursuing her Master's, she grasped every chance to work with students in three different grade levels (1st, 3rd, and 5th).
---
Elizabeth Augustine, reading department chair
, was previously a reading teacher for students with language-based learning disabilities. Prior to teaching, she was a programmer with AT&T Corporation and an import/export coordinator for a Japanese trading company. Ms. Augustine holds a B.A. in English literature from
Rutgers College
and a certificate in computer programming from The Chubb Institute.
---

David Bonner, middle and high school science teacher, holds a B.S. in Biology cum laude and a Master's Degree in Science Education, both from the University of Georgia in Athens, Georgia. He has worked in a variety of public and private schools in Georgia, North Carolina, and the D.C. area for nearly twenty years, teaching and developing curricula for Biology, Chemistry, Environmental Science, and International Baccalaureate Physics. Prior to joining The Siena School, he also served as Librarian, Director of Technology, and JV Tennis coach at The Field School in Northwest D.C., where he was actively engaged in multicultural work. Mr. Bonner was awarded the Presidential Award and a degree from the professional culinary program at L'Academie de Cuisine in Gaithersburg. Why I Teach At Siena: because I love exploring new ways to celebrate learning.
---

Carolyn Bottelier, elementary and middle school science teacher and director of summer programs, is a Washington DC native and recently earned an M.Ed in Science Education from Lesley University. She is a graduate of Skidmore College in Saratoga Springs, NY, where she was awarded the Filene Music Scholarship for vocal performance and earned a Bachelor of Arts in Music with honors. Carolyn directs Siena's Choir alongside Mr. McCormally. Carolyn also played competitive volleyball in both high school and collegiate level has 5 years of varsity-level coaching experience and joined Coach Noyes in coaching Siena's team in 2018. While off the court, Carolyn enjoys cooking, discussing issues surrounding social justice, and playing with her dog, Ruff. Why I Teach At Siena: because learning is mutual. Teachers learn and grow alongside our students every day.
---

Amy Burgener, high school math teacher, earned a BA in Mathematics and the Integrated Science Program at Northwestern University and an MAT in secondary mathematics education at American University through the Math for America DC program. She has experience teaching math from 8th grade to 12th grade at public charter and independent schools in the DC area, and comes most recently from Montgomery College where she earned an Excellence in Teaching recognition. In her free time Amy enjoys math puzzles, sewing, and baking. Why I Teach At Siena: because every day I get to consider the true essence of mathematics beyond procedures. I get to foster and see mathematical thinking flourish in all its forms.
---

Marian Carpenter, high school humanities teacher, coordinator of auxiliary programs and college counseling, earned a B.A. from Bates College where she studied English, Creative Writing, and History. Bates College awarded her the 2007 John Tagliabue Prize for Creative Writing. After graduating from Bates she began her teaching career at the Woodhall School where she taught History and English to students with a wide range of learning differences. While at the Woodhall School she also served as co-director for many of the school's theater productions, coach of the outdoor education program, dorm parent, and faculty advisor to the student literary magazine and yearbook. Mrs. Carpenter earned a M.F.A. in Creative Writing from the University of Maryland after producing a book-length manuscript of original poems. As part of her Master's program, she taught An Introduction to Academic Writing, a required course for all freshmen at the University of Maryland. She recently partnered with Beth Fabijanic to write an article on multisensory techniques for teaching writing to students with learning differences, which was published in the Spring 2018 edition of Independent Teacher, published by The National Association of Independent Schools. Why I Teach At Siena: because it is so rewarding to help our creative, hardworking, and bright students grow tremendously and accomplish their inspiring goals!
---

Jennifer Chambers, math and science department chair and environmental education coordinator, is an author, former small business owner, and has 22 years of environmental and special education experience. Prior to starting her own environmental education business, Hiking Along, LLC., in 2004, she taught middle school social studies at the Chelsea School. She founded Hiking Along to lead children on D.C.-area hikes to engage them in the science that surrounds the trails. In addition, she was an environmental educator with the Audubon Naturalist Society's GreenKids program and created the Student Trail Stewards program in partnership between Northwood High School and the Potomac Appalachian Trail Club. As an activist, she was State Advocate for Leave No Trace and Board Chair of American Hiking Society. In 2013 and 2014, she authored two books: a children's book, Watershed Adventures of a Water Bottle, and a hiking guidebook, Best Hikes with Kids: Washington, D.C., The Beltway & Beyond. Jennifer holds a BA in Political Science from the University of South Carolina, an MA in American/Women Studies from SUNY Buffalo, and an M.Ed in Special Education from the University of Maryland. Why I Teach At Siena: I love teaching at Siena for many reasons: the opportunity to be creative with helping students learn and grow; the ability to problem solve when presented with a teaching challenge; and the exceptional community of collaboration that enriches each stakeholder's life.
---

James Coleman, artist-in-residence, art teacher, has significant personal experience participating in and teaching the arts and athletics. He is an accomplished contemporary artist and has been featured in multiple solo and group exhibitions in and around Washington, D.C. Mr. Coleman has taught general art for grades 6-8 at The King's Academy. He is also an experienced athlete, having played many competitive team sports. Mr. Coleman previously worked as an assistant at the Speed Zone speed and agility clinics for kids. He holds a Bachelor of Liberal Studies from the University of Mary Washington in art history & studio art and a Master's certificate in Educational Leadership from Liberty University. Why I Teach At Siena: Each week I look forward to the opportunity to connect with students and hopefully make a lasting positive impact on them.
---

Peni Critchell, reading teacher, earned a B.A. in American Studies from the University of North Carolina and an M.A.T. from George Washington University. She is certified as an LD tutor through the Lab School of Washington; she has also completed advanced Orton-Gillingham coursework and training in Lindamood-Bell (Visualizing and Verbalizing). Ms. Critchell has worked in education in the metropolitan area for over 30 years; she began her career as a classroom teacher at Georgetown Day School and has most recently worked as a learning specialist at St. Patrick's Episcopal Day School and as a tutor at the Lab School of Washington Summer Camp. When not teaching, Ms. Critchell enjoys hiking, pre-dawn walks, and bird watching, as well as gardening.
---

Katie Danver, high school English teacher, holds a B.A. in English from Washington College and a M.A. in Humanities from Hood College. She spent four years at the Saint James School in Hagerstown, MD where she taught high school English, worked in the dorm, and coached soccer. Before that, she gained teaching experience as a middle school math teacher while earning her Pennsylvania teaching certification from Penn State Harrisburg. Why I Teach At Siena: I love how creative the students are at Siena. Oftentimes my expectations will be completely blown out of the water by students with an innovative and unique approach.
---

Amanda Davis, Spanish teacher, has over twenty years of teaching experience in Spanish, French, and English. Ms. Davis holds a B.S. in education (English and Spanish) from the University of Kansas and an M.A. in Spanish from Middlebury College, Madrid campus. She received her French certification at Sorbonne University in Paris, France. Ms. Davis was a recipient of a foreign language fellowship from the National Endowment for the Humanities and developed curriculum based on the history of the Saint James Way in France and Spain. Her professional experience in education includes work as a world language teacher in Montgomery County, MD, and as a translator and English teacher in Casablanca, Morocco. Ms. Davis's language studies have taken her to Canada, Argentina, Costa Rica, Nicaragua, Paraguay, and Chile. Ms. Davis is currently working toward a Certificate of World Art History through the Smithsonian Associates and participating in a Year of Classics, a program offered by St. John's College of Baltimore, MD. In her free time, Ms. Davis dances Cuban salsa and tango at various venues in the area. Why I Teach At Siena: I love the creative freedom and the opportunity to work with a staff of exceptional and dedicated people. It is a community where all learners can thrive.
---

Beth Fabijanic, humanities department chair and middle school English teacher, has been teaching language arts across grade levels at Siena for ten years. Ms. Fabijanic holds an M.Ed in Elementary Education from DePaul University and a B.A. in Drama Studies, cum laude, from Northwestern University where she fostered a specific skill set in the use of drama education to enhance students' literacy skills. In addition to training in multisensory instruction, she has pursued training in arts integration, child and teen yoga, and social-emotional learning. She recently partnered with Siena's Marian Carpenter to write an article on multisensory techniques for teaching writing to students with learning differences, which was published in the Spring 2018 edition of Independent Teacher, published by The National Association of Independent Schools. In 2019, she presented on Siena's transition traditions at the AMLE conference. Why I Teach at Siena: because every day I see our students gaining confidence, and my colleagues inspire and support each other to excel at our mission.
---

Riley Fisher, elementary/middle school history teacher, holds a B.A. in History and a Minor in Film Studies from Saint Joseph's University in Philadelphia, PA. She received her teaching certification in Secondary History and is currently working on earning her Master's in Education Leadership at Notre Dame of Maryland University. Her passion for History has taken her from jobs at the Smithsonian and the Newseum in Washington, D.C., to the classroom setting. Why I Teach At Siena: I love our students and am constantly in awe of their creativity, intelligence, and continued growth. I am a better person—and teacher—thanks to the amazing colleagues and students I interact with every day.
---

Nick Franson, engineering teacher, earned a B.S. degree in Mechanical Engineering from the University of Maryland, College Park. While in college, he gained a strong foundation in robotics, manufacturing, and product design. After graduating and working four years in the mechanical contracting industry, Mr. Franson began his career in education as the engineering teacher at a STEM-focused school in Virginia. Outside of school, you can find Mr. Franson cooking, hiking, camping, and playing soccer and Ultimate Frisbee. Why I Teach At Siena: Every day, I feel like I learn just as much from the students as they learn from me. They teach me how to be a better person, about the world around us, and how to view things from others' perspectives.
---

Maya Furukawa, middle school English teacher and tutoring coordinator for Siena Tutors, holds a double-B.A. in Creative Writing and Literary Studies from Beloit College and an M.S. in Secondary Education from Johns Hopkins University. Ms. Furukawa spent two years teaching high school special education English in Baltimore before discovering Siena. In her free time, Ms. Furukawa enjoys writing short stories, baking, and spending time with her two dogs. Why I Teach At Siena: because I believe that every child deserves to learn in a way that not only supports their brain, but also encourages their strengths.
---

Sheila Galagan, para-educator, assists the Reading Department with their mission. She holds a B.A. in French from the University of Wisconsin and has worked in several fields, including banking, construction, and photography. She has taught photography at Photoworks in Glen Echo, Maryland, and worked as a substitute teacher for Montgomery County Public Schools. She is still an avid photographer.

---

Mike Holmes, athletic director, physical education teacher, and head varsity boys' basketball coach, has been with The Siena School for 13 years and has actively participated on different sports teams throughout his life. Mr. Holmes has 20 years of experience teaching physical education to students with learning differences and has a wide range of coaching experience including football, basketball, and soccer. He started a strong athletics program at Siena, growing our athletic offerings to 13 competitive teams. Mr. Holmes holds a B.A. in Political Science and History from West Virginia Wesleyan College and has completed special education training at American University. Why I Teach At Siena: because after 13 years the smiles never get old.
---

Leslie Holst, reading teacher, is an ASDEC trained Certified Academic Language Therapist (CALT) and IDA Certified Dyslexia Therapist (CDT). An experienced early childhood educator, Ms. Holst specializes in using the Orton-Gillingham approach to teach students with language-based learning differences from preschool to 8th grade. Ms. Holst has extensive training in various multisensory structured language approaches including Spell-Links, Lindamood-Bell, advanced Orton-Gillingham, and advanced phonemic awareness and morphology training. She received her undergraduate degree in Social Work from Longwood University and her Masters in Urban and Regional Planning from Virginia Tech. When not teaching, Ms. Holst enjoys reading mysteries and walking her dog. Why I Teach At Siena: because it allows me to use all my knowledge and training in the science of reading to make a difference in our students' lives.
---

John Lucas, dean of students and high school science teacher, is a practicing physician and experienced teacher. He taught elementary and high school science, English, and photography in a program for high-potential dyslexic students at Landmark West School. After his time at Landmark West, he taught 7th and 9th grade science at the Westlake School in California. Over three years he created the pre-K through 2nd grade science program at The River School in Washington, D.C. From that experience, he developed, with SRA/McGraw-Hill, the "Snapshots Simply Science" program. He has served as staff physician at the University of Maryland Health Center and the Kaiser Permanente Frederick, MD, office. Dr. Lucas is board certified in Family Medicine with an M.D. from Georgetown University and a B.A. in history from Hamilton College. He has recently completed the Yale Center of Emotional Intelligence's "R.U.L.E.R." training. Why I Teach At Siena: because our students have amazing potential that I am always energized to support. In that effort, I get to work with a dedicated, creative, and collaborative staff who challenge me every day to be a better teacher. I love the opportunities I have to create curriculum that is relevant and motivating.
---

Joel Mercado, high school math teacher, joins us as a graduate of the local university in Takoma Park, Washington Adventist University. He received a B.S. in Mathematics and was able to work as a professor for 2 years after graduating before joining Siena. Mr. Mercado enjoys staying active with cycling and soccer and assists Siena's soccer team as a coach.

---

Megan Noyes, associate dean of students and middle school history teacher, holds a B.A. degree in History and Political Science and an M.A.T. in Social Studies from The University of Pittsburgh. Prior to joining Siena, Ms. Noyes worked with students with reading disabilities through the Huntington Learning Center in Pennsylvania and taught 7th and 8th grade within the public school system. Ms. Noyes is active in recreational sports and applies her passion for athletics to coaching multiple sports teams at Siena. Along with coaching the varsity boys' and girls' basketball teams at Siena, Ms. Noyes also assists Coach Robert Burke with his SPD Basketball training program. Why I Teach At Siena: because they give me the tools and materials to construct engaging, thought-provoking lessons for our students. My colleagues all care so much about their work and the students. I get to pursue not only my passion for teaching but also my love of coaching and sports. And, mostly I teach at Siena because we have the most creative, empathetic, and smart students—they make me happy to go to work each day!
---

Michael Pfeiffer, math curriculum coordinator and middle/high school math teacher, attended Florida International University in his hometown of Miami, FL, where he earned a B.S. in Computer Science. He taught middle school vocational technology in Miami for two years prior to moving to Denver, Colorado. In Denver, Mr. Pfeiffer taught mathematics and a variety of computer science courses in middle school and high school for seven years. In addition to teaching math and technology, Mr. Pfeiffer has developed and taught a wide range of extracurricular music courses including guitar, percussions, and electronic composition and recording. Mr. Pfeiffer holds an M.A. in Curriculum and Instruction with an emphasis on secondary mathematics and second language acquisition from University of Denver. Why I Teach At Siena: because I've never worked for an organization so laser-focused on helping both students and faculty to thrive. This inspirational environment generates a positive feedback loop of professional growth and a sense of fulfillment.
---

Warren Phenegar, high school history teacher, earned a B.A. from Saint Peter's College where he studied history and secondary education. After college, he served as an AmeriCorps volunteer and also has over ten years of experience as a secondary social studies teacher. In his most recent teaching position, Mr. Phenegar designed several core and elective courses as well as creating and launching orientation and activities programs for Emerson Preparatory School in Washington, D.C. Prior to coming to Siena, he worked as a specialist with the American Institutes for Research and several state clients to design their online testing and educational materials. Why I Teach At Siena: because being a teacher here allows me to learn more every day. I have gained so many skills and learned new strategies to help all students and have learned so much from watching my students overcome challenges and discover their true strengths. It is incredibly inspiring and has transformed my teaching.
---

Frank Rowlette III, middle school math and elementary teacher, graduated from Georgia State University with a Bachelor of Science in Early Childhood Education. Prior to joining The Siena School, Mr. Rowlette worked for Dekalb County Public Schools in Georgia where he served as the 4th Grade Chair as well as a mentor teacher for math instruction and technology in the classroom. Outside the classroom, Mr. Rowlette is an active church musician. Why I Teach At Siena: Each day I look forward to seeing the staff and students at Siena. Students are actively engaged in learning every day, and I feel supported by my colleagues.
---

Edie Schutz, elementary teacher, is a native of the Washington, D.C., area. She graduated from The University of Alabama with a Bachelor of Science in Elementary Education. She is the assistant coach for the varsity girls basketball team at Siena. Before joining Siena, she was awarded The Master Teacher Award for a Project Discovery class she taught for an ESF camp. This is her seventh year teaching at Siena. Why I Teach at Siena: because Siena is a place where we make a big impact on the kids and address their needs. I feel like I'm accomplishing a lot every single day.
---

Jabari Sellars, high school humanities teacher, begins his second year at Siena in 2019. Before joining Siena, Jabari taught English and History in private and public schools in Washington DC, and his hometown of Durham, North Carolina. After graduating from Guilford College and Duke University where he earned a B.A. in English Literature and M.A. in Secondary Education respectively, Jabari entered the classroom driven to develop culturally responsive and identity-affirming curricula for middle school and high school students. In 2018, Jabari earned his M.Ed in Language & Literacy from Harvard Graduate School of Education where his focus on student motivation and pop culture-infused curricula earned him the Intellectual Contribution Award.

---

Martha Silk, reading teacher, has been tutoring students with dyslexia, language-based learning differences, dysgraphia, dyscalculia, ADHD, and reading comprehension challenges since 1997. Ms. Silk has worked with students from age six through adult, and has special expertise in auditory processing issues, math, dysgraphic issues in print and cursive, strengthening working memory, reading comprehension, and directional language. Her extensive training includes coursework with William Stixrud & Associates, Stevenson Skills, LIPS and VV and ASDEC. She has earned certification (CERI) The Center for Effective Reading Instruction and certification as a Structured Literacy Teacher from the international Dyslexia Association. Ms. Silk holds a B.S. in mathematics from Spring Hill College. Why I Teach At Siena: because I so enjoy the students' great energy and pure joy they bring forth when their reading starts to improve.
---

Richard Sorrell Jr., facilities assistant and support staff, holds an Associates Degree from Germanna Community College in Fredericksburg, VA, and is currently working towards finishing a B.S. in Psychology from Radford University, VA. Mr. Sorrell has been teaching self-defense and jui-jitsu to children for ten years. He has experience as a caregiver for newborns to elementary aged children. Mr. Sorrell also runs enrichment classes at Siena, in the areas of woodworking, pinewood derby and comics.

---

Kanika Staten, middle and high school science teacher, has been an educator for 10+ years. She was an Inclusion Special Education teacher for the last two years, before coming to The Siena School. Before working as a special education teacher in the Baltimore County public school system, Kanika gave speeches and presented in forums on Diversity and Inclusion, with the Evangelical Lutheran Church. As a science teacher with the Emerging Scholars program, she designed and implemented a project-based science curriculum that taught complex high school topics to upper elementary school students. As a testing proctor, Kanika administered The Middle-Level SSAT, with approved testing accommodations. She worked with members of the Orthodox Jewish community to evaluate students for learning disabilities, develop strategies for students remaining in their community schools and to help students transitioning from orthodox private schools to a local public school that could service their IEP. Kanika holds a B.A. in Sociology from Goucher College and an M.Ed. in Special Education from the University of Maryland.

---

Stephanie Wendell, arts department chair and performing arts teacher, graduated with a B.F.A. in Theatre from Point Park University in Pittsburgh, PA. Ms. Wendell was the Director of Theatre at The Academy of the Holy Cross in Kensington, MD, where she taught dance and theatre as well as directed productions. Most recently, she was a teaching artist for the pre-professional program at Adventure Theatre, and also taught ballet, tap and jazz to kids of all ages at ACD Dance. She is a proud member of Actors' Equity Association and has performed in many professional productions including a tour of Disney's Beauty and the Beast. Why I Teach At Siena: because creativity and individuality are celebrated every day. We have a wonderful community of students, faculty, and staff that I look forward to seeing each day.
---

Kristian Whipple, digital arts and elementary maker teacher, is experienced in outdoor, out-of-school and community-based education with a specific focus on expeditionary learning with students of varied backgrounds. Before arriving at The Siena School, he managed and taught both youth and adults at New Community's ArtSpace in Washington, D.C. In addition to teaching at Siena, he works as a professional photographer. Mr. Whipple holds a B.A. in Art with a concentration in Photography from New England College and studied abroad in Quebec City and London. Why I Teach At Siena: Each week I look forward to exploring, developing, and highlighting our students' strengths and creativity through authentic experiences in both Maker class and photography. I believe learning should be fun and exciting, and I continuously strive to foster a classroom environment that reflects that belief.
---
Lily Ye, music teacher, recently graduated with a dual master's degree in Music Performance from Manhattan School of Music and Music Education from Teachers College, Columbia University. She came to Siena from NYC where she taught general music in NYC public school classrooms, as well as instructed music group and private lessons at a junior prep academy in New Jersey. Lily served as an assistant director and teaching artist of the Manhattan International Summer Festival in Shanghai where she taught private lessons and coached music chamber ensembles. Recently, she has performed across Asia in solo violin recitals and has made her debut at Carnegie Hall in 2019. Outside the classroom, Ms. Ye continues to occasionally perform violin solo concerts at various events across town. Why I Teach at Siena: Siena has such a wholesome environment and culture that is quite rare and irreplaceable. It makes teachers feel extremely supported. In turn, I feel confident that I can give my students the support they need as well. Both teachers and students can develop better, deeper, and more meaningful connections with each other!