Empowering students with language-based learning differences

Board of Advisors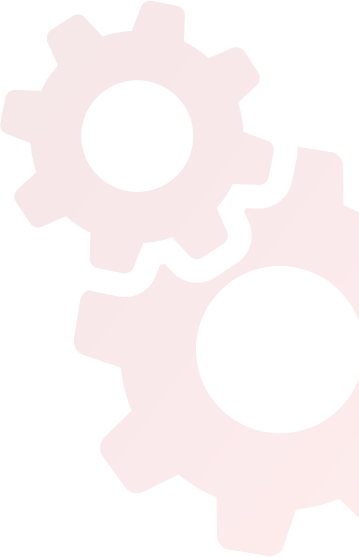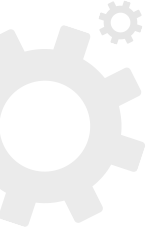 About
Siena's Distinguished Board of Advisors
GUINEVERE EDEN, PH.D.
International Dyslexia Association; Center for the Study of Learning
Dr. Eden is Director of the Center for the Study of Learning at Georgetown University Medical Center and is a national leader in the scientific, neurobiological research of dyslexia and reading. Using functional brain imaging technology, Dr. Eden and her colleagues are investigating the neurobiological representation of reading in dyslexic individuals, and how reading is impacted by instructions or mode of communication. She is a director and officer of the International Dyslexia Association and serves on the editorial boards of the Annals of Dyslexia, Dyslexia, and Human Brain Mapping. Dr. Eden has served as a permanent member of a standing NIH Study Section. She holds a bachelor's degree in physiology from University College London and a doctorate in physiology from Oxford University.
---

BONNIE FOGEL
Imagination Stage
Ms. Fogel is the founder and executive director of Imagination Stage, the largest and most respected multi-disciplinary theatre arts organization for young people in the Washington, DC region. Imagination Stage was originally founded as the Bethesda Academy of Performing Arts (BAPA) in 1979. In 2003, the organization was renamed Imagination Stage and moved to its current location in a downtown Bethesda theatre arts center. Imagination Stage has grown from a handful of children in a single classroom to a full-spectrum theatre arts organization. It offers nationally acclaimed programs for children who are deaf and children with physical or cognitive disabilities. Ms. Fogel serves on the Grants Committee of the Ronald McDonald House Charities and on the Scholarship Committee for Leadership Montgomery. She is a board member of Pull Tabs for Charity, a former board member of the BCC Chamber of Commerce and was a founding member of the BCC Cultural Arts Committee. In 2005, Bonnie was named a Washingtonian of the Year. Other awards include Montgomery County ArtStars Award (2005); Maryland's Top 100 Women (2006); Montgomery County Women in Business Top 25 Women (2006), and Smart CEO Award (2007).
---

MARK GROVIC
New Markets Venture Partners
Mr. Grovic is a General Partner and co-founder of New Markets Venture Partners, one of the leading education technology-focused venture firms in the U.S. He has been an investor and director of numerous education technology companies, and also co-founded LifeJourney, an online educational company that allows students to test drive real-life careers in specific corporations. Mark has been investing in high growth companies since 1992. He is a Senior Advisor to University of Maryland University College, advising on corporate development and entrepreneurship, and a Senior Lecturer at the R.H. Smith School of Business at the University of Maryland. He has earned three awards for his instruction at UMD and at Howard University, plus a fellowship awarded for the innovative use of technology in the classroom. Mark helped to found and served as Board Director of the Baltimore Chapter of the Network for Teaching Entrepreneurship (NFTE), and is Board Chair at Emerson Preparatory High School in Washington, D.C. Mark graduated with Honors from the University of California, Berkeley, where he majored in political economies and received a Juris Doctor from the Georgetown University.
---

KATHERINE K. MERSETH, ED.D.
Harvard University Graduate School of Education
Dr. Merseth is the director of teacher education programs and is a senior lecturer at Harvard University's Graduate School of Education. She was the founding executive director of the Harvard Children's Initiative, a University-wide program focusing on the needs of children. At HGSE, Merseth is the founding director of the School Leadership Program, and the Teaching and Curriculum and Mid-career Math & Science Teacher Education Programs. She was the principal investigator of the Mathematics Case Development Project funded by the National Science Foundation (NSF), and co-principal investigator of the Teacher Education Addressing Mathematics and Science in Boston and Cambridge Project, also funded by the NSF. Dr. Merseth holds a doctorate in education from Harvard University and a Masters in mathematics from Boston College.
---

MATTHEW MOYER
National Geographic
Matt Moyer is one of the nation's rising young photojournalists. He is currently on assignment for National Geographic and has previously worked for The New York Times, Newsweek, the Associated Press, Sports Illustrated and The Guardian. Mr. Moyer has won several awards in the prestigious Pictures of the Year competition, including for his work covering child labor in Cairo, Egypt. Over the course of his career, he has photographed critical and groundbreaking stories including New York City on September 11, 2001, and the Iraq war. His work has appeared in several books including The Best of Photojournalism 1997 and Report from Ground Zero, as well as exhibits in New York and Washington, D.C. Mr. Moyer holds a Bachelors degree from Syracuse University in Photojournalism and Sociology.
---

LOU SALZA, M.ED.
Lawrence School
Lou Salza was the head of school at Lawrence School in northeast Ohio, he has since retired. Lawrence is an independent school serving over 300 students with learning differences and attention deficits in grades 1-12. He was previously head of school at ASSETS School in Hawaii. Mr. Salza is highly regarded nationally for his expertise in independent school management and dyslexia education. He serves on the boards of the National Association of Independent Schools and the Hawaii Association of Independent Schools and is a past-president of the Learning Disabilities Network in Hingham, MA. Since 1973, Mr. Salza has served students in private and public schools, in both special and general education programs. Mr. Salza began his career in an alternative public high school before serving as teacher, tutor, and administrator for 14 years at Landmark School for dyslexic students in Prides Crossing, MA. Mr. Salza holds a Bachelor's degree in English from the University of Massachusetts and a Master's degree in education (reading and language) from the Harvard University Graduate School of Education.
---

WILLIAM R. STIXRUD, PH.D.
William Stixrud and Associates
William Stixrud is director of William Stixrud and Associates in Silver Spring, Maryland. A licensed psychologist who has been in private practice as a neuropsychologist since 1985, Dr. Stixrud specializes in the evaluation of children, adolescents, and adults with learning disabilities, and in the promotion of self-esteem in children. Prior to entering private practice, Dr. Stixrud served as a staff neuropsychologist at the Children's National Medical Center and the Georgetown University Medical School. He currently is a member of the Clinical Neuropsychology Supervisory Faculty at Children's National Medical Center and holds an appointment as Assistant Clinical Professor of Psychiatry at the George Washington University Medical School. He has also served as a consultant to the Division of Neuropsychiatry at the National Institutes of Health. A frequent lecturer on topics related to neuropsychological assessment, learning and executive disorders, brain development, stress, motivation, and sleep, Dr. Stixrud is the author of a book, Plain Talk About Early Development, and has authored book chapters and/or articles on children with epilepsy, adolescent brain development, self-esteem, and homework.
---

TOM WEST
Author, Lecturer, Researcher, and Expert in Dyslexia
Tom West is the author of the award-winning book In the Mind's Eye: Creative Visual Thinkers, Gifted Dyslexics and the Rise of Visual Technologies (Prometheus Books, 1991). The book was awarded a gold seal in 1998 by the Association of College and Research Libraries of the American Library Association as "an outstanding academic title" and, later, in 1999, recognized by the ALA as one of the "best of the best" for the year. In connection with In the Mind's Eye and his other writing, Mr. West has been invited to provide presentations for groups in the U.S. and overseas. Prior to writing In the Mind's Eye, West worked with engineering and consulting firms where he managed a large international renewable energy research, design and training program in Egypt for USAID, participated in and led trade missions to Japan, Korea, the Philippines, Thailand, and Indonesia, helped to redesign a nationwide computer information system and integrated strategic planning for several federal government agencies, with periodic travel to the Middle East and the Far East. He holds undergraduate and graduate degrees in English Literature, Philosophy, and International Relations.
---

ABIGAIL WIEBENSON
Lowell School
Ms. Wiebenson was Head of Lowell School for 19 years. She will be staying on half-time as Director Emerita, working on special projects. She currently serves on the boards of The Barker Foundation and Edmund Burke School. She also served two terms on the board of AISGW (the Association of Independent Schools of Greater Washington) and on the faculty of NAIS (National Association of Independent Schools) Summer Diversity Institute. Prior to coming to Lowell, Abigail worked for 10 years in the Lower School administration at Georgetown Day School. She is the mother of three grown sons and has two grandsons.
---

JANET WINTROL
The Ivymount School
Ms. Wintrol is the former director of Ivymount School Programs in Rockville, MD. She has since retired and is exciting pursuing new adventures after 50 years of dedication to the field of education. The Ivymount School serves children with serious developmental delays, learning disabilities, communication disorders, autism, and/or multiple handicaps. It has been twice named by the U.S. Department of Education as a "Blue Ribbon School of Excellence" and continues to develop new special education programs in response to community needs, most recently the Katherine Maddux Early Learning Center for at-risk pre-school students. Ms. Wintrol has 36 years of experience in regular and special education programs in Maryland and Washington, DC. Her experience includes classroom instruction, course and workshop development, graduate school instruction, educational consultation, staff development, program development, and school administration. Ms. Wintrol serves on the Ivymount board of directors and is on the board of the Maryland Association of Non-Public Special Education Facilities (MANSEF), for which she served two years as President. She is a member of the Special Education Advisory Board at Towson University.