Empowering students with language-based learning differences

Siena Blog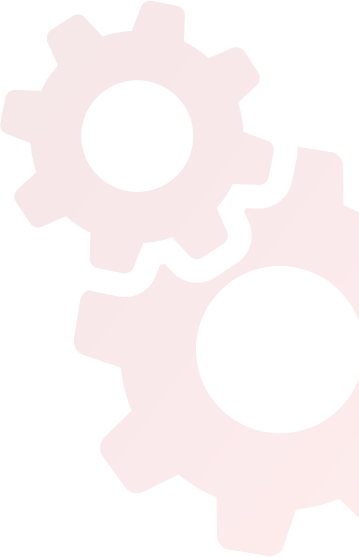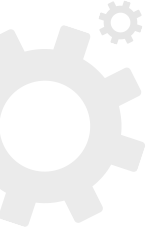 News
Summer Reading at Siena
July 26, 2022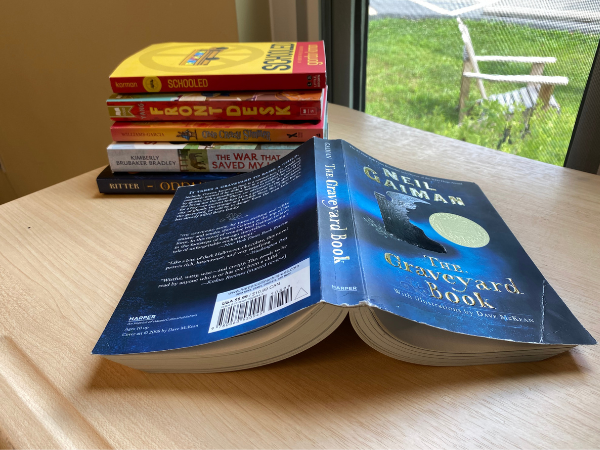 Benefits of Summer Reading
Summer reading is important for students' academic and social-emotional development, but how can they find age-appropriate books that are also interesting and relatable to their experiences?
As this 2021 post from Scholastic points out, "Summer reading is critical, not only for helping kids maintain learning while school is out, but also for fostering social–emotional development, discovering the joy of stories, and elevating the importance of lifelong learning."
Summer reading—even 15-20 minutes a day—helps students with dyslexia and other language-based learning differences: it will keep their reading, retention, and decoding skills sharp in preparation for the coming school year. Regular reading also helps students' social–emotional skills by sharpening their awareness of the world, as well as increasing their empathy and ability to understand various points of view.
Getting students to read over the summer can be a challenge. But knowing what their peers have read and enjoyed can help, especially when students have diverse stories, characters, identities, and genres to choose from.
Summer Reading Recommendations for Teens and Tweens
At the end of the school year, Siena teachers shared summer reading packets, which included recommendations and class readings for students across all grade levels. Teachers typically assemble their own reading lists to share with students, and they always choose a variety of books that reflect Siena's diverse community and curriculum. Here are some of the books Siena's students have been reading this summer:

To further help students and parents, Siena Humanities chair and middle school English teacher Beth Fabijanic shared that the Young Adult Library Services Association (a division of ALA) offers ample recommendations for teen/tween readers, including: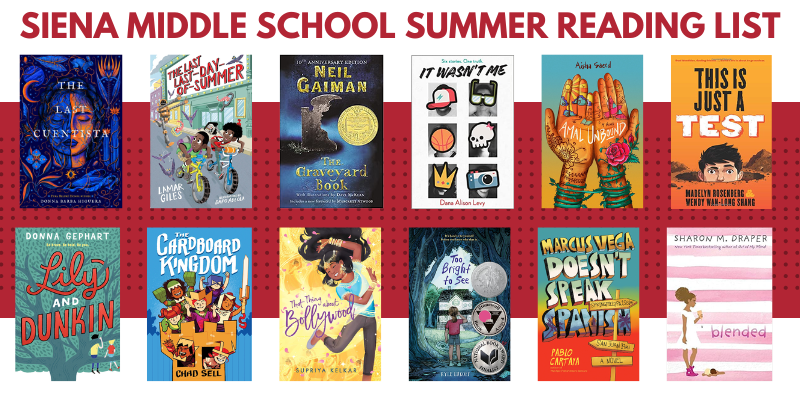 Students who prefer to listen to books—or who perhaps want to read along while listening—should also explore the audiobook selections on Amazing Audiobooks for Young Adults, Learning Ally, Audible, and Audiobook Sync (which updates free audiobooks for teens every week).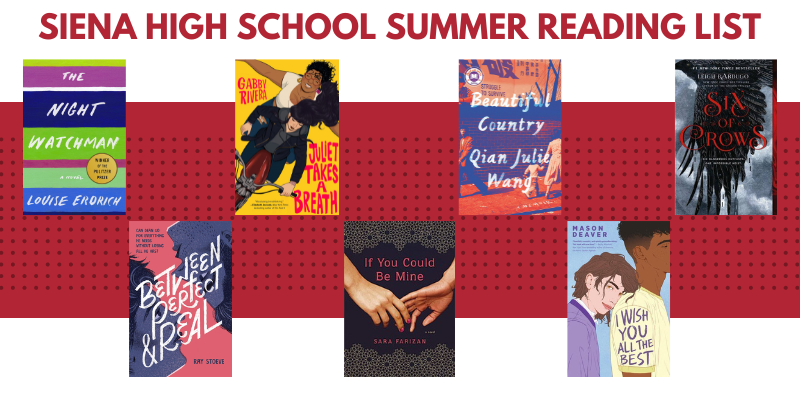 Resources for Summer Reading
"Children often react very differently when a parent or teacher tells them to do something compared to when they make a decision on their own," this Dyslexia Resource post from 2020 observes. "When age-appropriate, encourage growing readers to develop their independence by allowing them to create their own summer reading schedule. While beginner readers should read around 20 minutes each day, leave the rest up to your student."
Choosing their own daily reading time can give students a sense of control over the process, while the routine of summer reading can prepare them for the more structured days of the school year.
Here are some additional resources to help students with summer reading:
Siena's blog has more helpful resources for summer, including how students can improve their technology skills over the summer and how summer academics and camps can be beneficial.