Empowering students with language-based learning differences grades 4-12

Siena Blog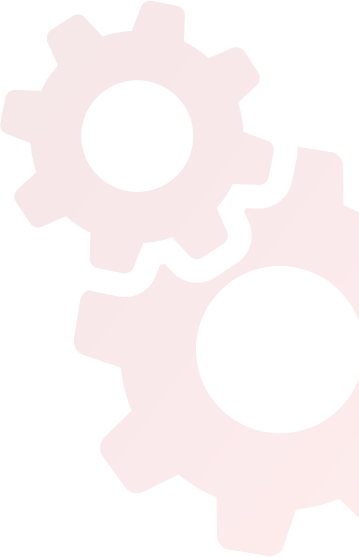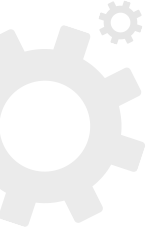 News
The Siena School Blog
February 18, 2020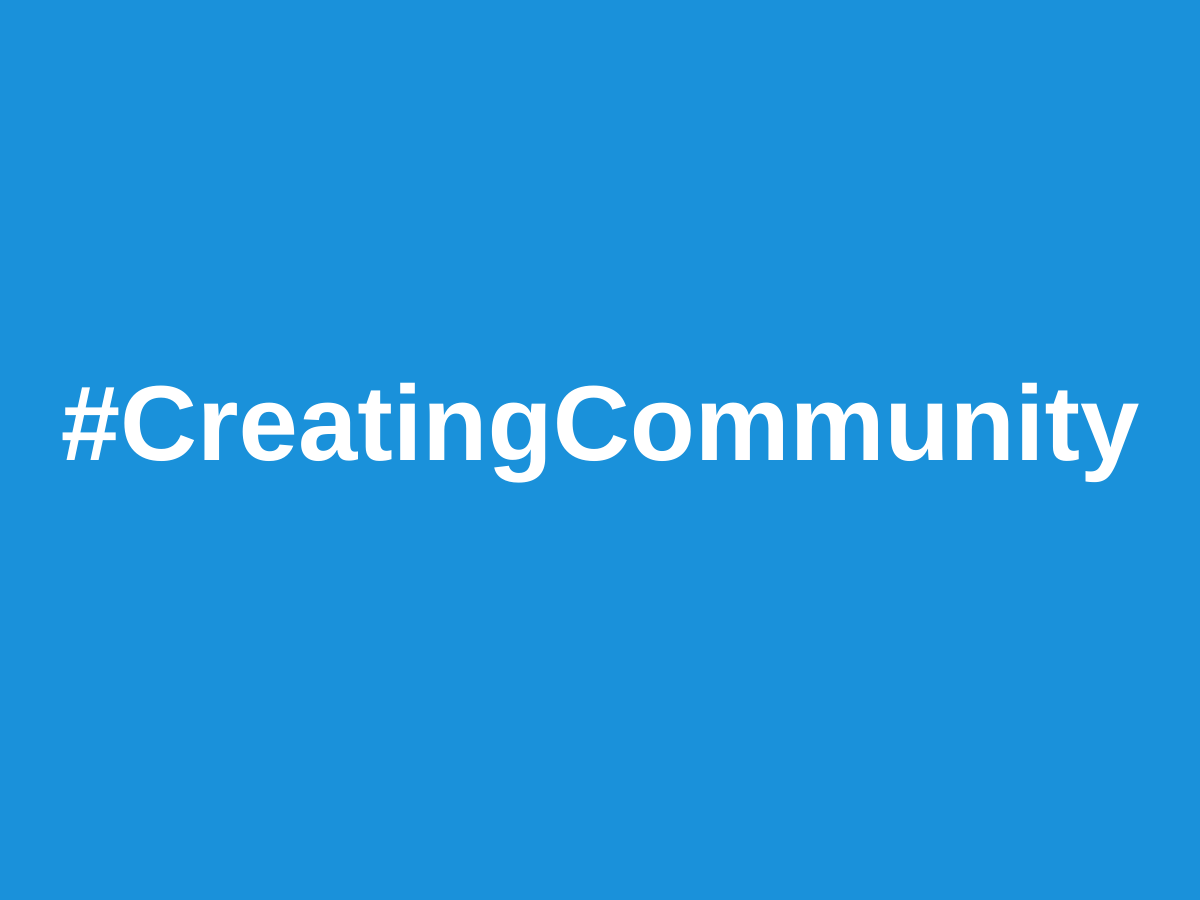 #CreatingCommunity
Joseph Fruscione, Communications and Advancement Associate
I can use Twitter professionally? Not just to share pictures of a concert or game I go to? Or not just at customer service reps?
I could ask questions about teaching strategies—and get useful answers?
Or I can just go to a conference and share what people say?
So, people will read and share my content on Twitter?

We've heard these and similar questions often. Education is very much online now, particularly on a platform as dynamic as Twitter. Learning doesn't stop in a school's classrooms, hallways, or conference rooms.
It's relatively easy for teachers to get started on Twitter; it's also quite effective. After getting established online, teachers can do a lot for themselves, their schools, and their students by having a strong, active Twitter presence. Those 280 characters per tweet can do a great deal of work.
Here are some hows and whys to get started:

Always be connecting. There are many K–12 educators to follow, which helps teachers grow their networks, share resources, and discuss relevant or trending topics. They can start with high-follower accounts like Suzie Boss, Kevin Jarrett, Education Writers Association, International Literacy Association, or Edutopia. Who are they following, engaging with, and retweeting? Who follows them? Now an interested teacher research these accounts' followers to further expand their network. These and many other educators can help connect teachers' schools, classrooms, and professional selves to the larger digital world of K–12 education.
Use Twitter as one facet of an effective online presence. Writing in bursts of 280 characters enhances a teacher's professional experience and skills as one of hundreds (or more) of educators working in a specific field. Cross-posting on platforms like Facebook and LinkedIn helps teachers boost their signals, learn from each other, and connect with even more people.
Siena humanities teacher Jabari Sellars sees Twitter as an "invaluable" site of professional exposure for educators. "Social media," he reflects, "helps me share my expertise as a literacy and pop culture educator, as well as connect with fellow educators and the discourse at large." He's also used some videos from his blog to model for students' assignments and to spark ideas for their college application essays.
Share work and classroom experiences. This is a very online generation, but students might not always associate Twitter with learning. Think about how much pride students will feel to see their classroom projects or successes shared with teachers across the country. Having a strong social media presence also lets teachers show off their expertise, such as what Siena English teacher Maya Furukawa did in early October about edu-blogging in her classes.
Live-tweet a professional event. Teachers could use the event's hashtag(s) to find other educators (e.g., #NCTE2019 from their recent conference). They can also share snippets from interesting presentations, pictures, and parts of any panels or workshops they're participating in. Some have used Twitter to arrange networking meet-ups or informational interviews at the events. When live-tweeting, teachers can use Twitter threads to keep thoughts and content together, as well as help followers pick up the conversation mid-thread and trace their way back.
Here's a great example of live-tweeting from Siena science teacher Jennifer Chambers. In November 2019, Siena hosted a colloquium on Authentic Assessment. Jennifer live-tweeted parts of education consultant Suzie Boss's keynote. We also used our @TheSienaSchool handle to share pictures and quotes from Boss's keynote, as well as Siena director of technology Simon Kanter's presentation. Here's what live-tweeting could look like:
How do @TheSienaSchool Ss feel abt traditional vs #authenticassessment? Data is clear! #authenticsiena @teacher2teacher @ASCD @edutopia @PBLWorks pic.twitter.com/C2rCejrQUa

— Jennifer Chambers (@hikingalongkids) November 15, 2019
Invite experts from the field to add authenticity to #PBL for Ss. Gives Ss agency. @TheSienaSchool @suzieboss @PBLWorks #authenticsiena pic.twitter.com/WrqOAGzkfV

— Jennifer Chambers (@hikingalongkids) November 15, 2019
Teachers with their own blog or website can have their presentation or any other materials there for easy sharing on social media. It's incredibly easy to start a blog or website on Wordpress or Medium to strengthen teachers' digital presence. (See Brian Crosby's blog for a good example.)
Grow the school's online community. Teachers are essentially using Twitter to practice what's called attraction marketing. Let's say Siena's Jabari Sellars tweets about an effective lesson or assessment practice. One of his followers retweets it, so now he potentially has hundreds more people seeing and retweeting it. Since Sellars is new to these people, they (1) follow him and then (2) take the link in his bio to his blog or to Siena's website. Now the attraction marketing work happens: they have access to see all the great things Sellars's colleagues and students are doing. Regular tweeting leads to regular networking, which then helps teachers expand both their connections and access to professional resources.
Learn from other teachers. Back in the fall, we asked educators why they use Twitter professionally. We got many great responses within minutes—too many to share here. Kate Weber, for instance, said she uses Twitter for "1. Finding current articles, topics, and resources to share with students and 2. Creating a community with other educators." Mindy Carlson, director of admissions at a Montessori School in Maryland, uses it to "connect with other teachers and to connect with students."
Here are some more insights on Twitter's professional value from other educators:
Karen Costa: For social support and connections (I work from home). To promote ideas, research, and events that make #highered better for faculty and students.
Adam Marcus: To find lesson plans and network with other teachers. Also, to find events to share with my families and promote what I do in my classroom.
Nyasha Junior: Learning about new research. Finding out about conferences & calls for papers.
Siena's Jennifer Chambers added: "Twitter connects me with educators around the world to share and receive ideas that can enhance my instructional leadership and improve student outcomes."
It's never too late to join Twitter or other platforms. Yes, students and colleagues at their schools know all the great work teachers do daily, weekly, and monthly. But, there are many other educators who want to know what students are learning, how they're learning it, and what's next. Teachers can do great work with regular Twitter use: finding the resources for themselves and their students; making the connections to new and experienced colleagues; using the hashtags; sharing new and old content; and ultimately realizing how connected they are to this generation of students and educators.
October 10, 2019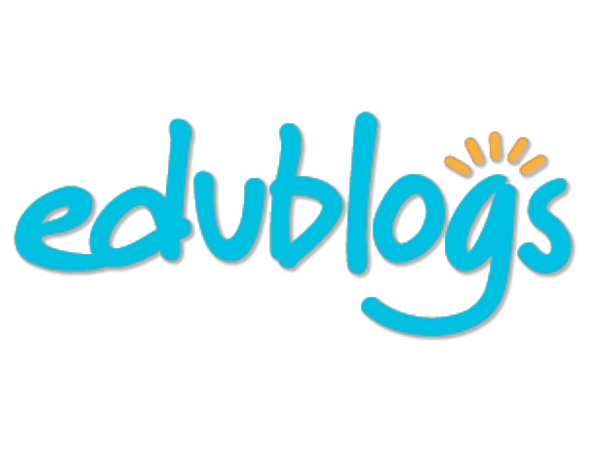 By Maya Furukawa, Middle School English Teacher at The Siena School
There is a multitude of uses for blogging that many of us interact with daily. Perhaps you write a parenting blog. Perhaps you read a cooking blog. Perhaps your best friend has a movie review blog with thousands of followers. Perhaps, like me, you write a blog just for yourself, tucked away in the depths of the internet.
Either way, blogging is a part of many people's daily lives. And it can be done at school.

What's defined as a "blog"?
According to Merriam-Webster's online dictionary, a blog is "a website that contains online personal reflections, comments, and often hyperlinks, videos, and photographs provided by the writer". There are teacher blogs, like Science Fix, which highlights classroom experiments. There are cooking blogs, like Food52. There are even blogs about blogging! And, of course, there is The Siena School's Blog on which you are reading this.

Why Blog in School?
In her post, "Why Teachers and Students Should Blog: 18 Benefits of Educational Blogging", Kathleen Morris states that "there can be so many educational benefits from having a well-run classroom blogging program." She goes on to list some of these benefits:
Owning Your Content
Creativity
Home-School Connections
Digital Citizenship
Social Skills and Confidence
Developing Thinking
Reflections
Classroom Community
Global Connections
Purposeful, Productive, and Fun!
Put simply, the benefits of blogging are what you make them. They allow students to express themselves through narrative writing, informative writing, analytical writing, and more. They provide a platform through which students may share not only their thoughts and feelings but, in certain cases, images and videos that go with them. They allow students to interact with one another (as well as the teacher!) in a different and interesting way. Perhaps most importantly, blogs provide students with a specific skill (blogging) which is supported by a plethora of additional skills (composition, editing, proofreading, writing for a specific audience) which they will continue to utilize in their adult life, both professional and personal.

Why Edublogs, Specifically?
Edublogs is precisely what it sounds like: a blogging platform intentionally centered around education. On its homepage, one can read the words, "EASY BLOGGING FOR EDUCATION" in bold, white letters. It allows the teacher to:
Create student accounts
Moderate the content of student blogs
Control blogs' privacy settings
Leave private comments on student writing
Organize students into groups, and
Monitor student progress
Because of the ample teacher control — and because one can set student blogs to be as private as they desire — this platform lends itself wonderfully to education.

What Does This Look Like in a Classroom?
In my English 6 and English 7 classes, students access and write on Edublogs every Monday-Thursday, as their warm-up at the start of class. They are provided with a variety of prompts — some personal, some academic — to which they respond. For example:
Introduce yourself to an unfamiliar audience.
Write a story about where you see yourself in three years.
Compose a diary entry from the point of view of your research subject.
Write a story (fiction or nonfiction) using at least six of your vocabulary words.
Read "The Rose That Grew From Concrete" by Tupac Shakur. Then, write a poem about something beautiful coming from something mundane/plain.
I generally provide 5-10 minutes at the beginning of each class to work on these and two days for students to complete each blog post. In my classroom, students' blog privacy settings are set such that only other students in my Edublogs "class" can read their posts. Every few weeks, students take their regular blog-writing time to read and comment on their peers' posts.
Here are some examples of their work:

The Outcome
For the last two years, students in my classes wrote journal entries. These journals were composed 2-3 times per week and were written in response to prompts very similar to those being used on Edublogs this year. However, students are far more engaged in composing their blogs than they ever were with their journals. They are excited to read their peers' compositions and leave positive comments for them. After all, wouldn't you rather read blog posts than a document in Google Drive?

Interested in Learning More?
September 13, 2019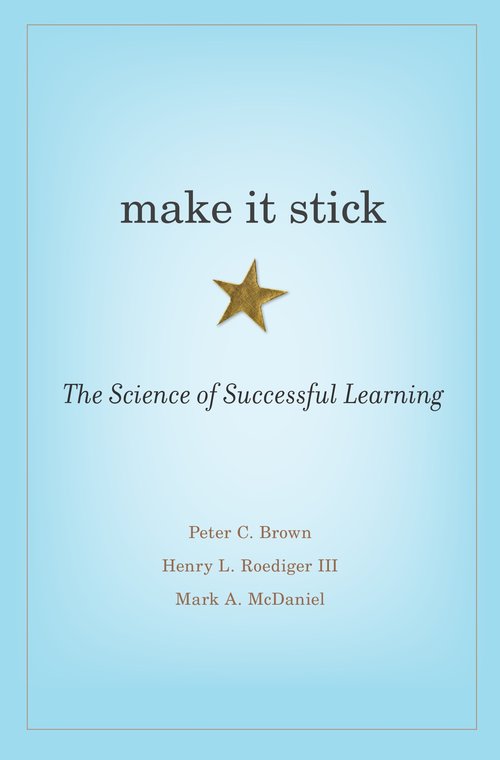 Written by Jennifer Chambers, Math and Science Department Chair, Middle School Science Teacher, and Environmental Education Coordinator at The Siena School
I can't ever remember being taught how to study, to succeed on high school unit tests, midterm, final or regent exams, or collegiate compulsory exams. I figured it out myself, particularly in college. I read, highlighted, took notes, reread my notes and prided myself on my photographic memory. In my mind, it worked because I did well. Did I really learn and retain all of this knowledge?
Now, I'm a teacher and one of my responsibilities is to help students learn. My understanding of what it means to be a successful learner, and that which I teach my students, has come a long way since my time in high school and college. At Siena, we have systems for instilling study strategy best practices, such as modeling and practicing a variety of studying activities during class, adding tests and quizzes into student's long term planning and reminding students and parents about the study activities students can utilize at home through links in an email. However, there is always more that we can do to help our students reach success, in particular, students who have more challenges with knowledge retention and application. Therefore this summer, our teachers were asked to read Make it Stick by Brown, Roediger and McDaniel. While reading this book, ideas filled my mind of ways to implement the powerful strategies recommended in this book. Not only did the authors write these strategies in accessible language with authentic examples but they explained the brain science behind them. As a Science teacher, this amped up my interest level. So what do Brown, Roediger and McDaniel recommend to retain knowledge long-term in Make it Stick?
Retrieval Practice (Quizzing): Learners need to pull information from their brains and do this often. This is output processing. The best way is through quizzing oneself, such as with flashcards or Quizlet. Reading, rereading and highlighting isn't enough to retain knowledge.
Varying Practice: Whether quizzing or practicing a skill or concept, it is important to vary the type and difficulty level of this practice, such as using Deck Toys. Generalization and retention of knowledge are more difficult when the practice is homogeneous.
Spacing Practice: When embracing quizzing and varied practice, space it out over multiple days or longer to improve retention. Cramming is the antithesis of retaining knowledge long term.
Interleaving or Spiraling: Review prior information to create connections between that and new knowledge being learned. This new knowledge gets hooked to create a chain inside long term memory; stacked learning without linking creates silos.
Embrace Difficulties: Learning is hard. When we make our brains struggle through desirable difficulties retention is increased. Grappling creates new neurological paths in the brain.
While reading Make it Stick, I made many annotations in my copy anchoring the author's recommendations to my teaching methodologies to create connections for how I could help my students improve their learning.
Being transparent with my interleaving. Naming it when it occurs and explaining the importance of hooking information to prior knowledge. Moreover, students will be accountable for prior knowledge when assessed.
Using positive affirmations when students encounter desirable difficulties and explaining the brain science behind this growth mindset.
Increasing the amount of opportunities students need to purposefully retrieve information learned during class through varied practice and assessments.
Creating and varying the types of quizzing mechanisms students can use to prepare and be successful on vocabulary assessments. Besides using flashcards, Quizlet and a variety of card games, students will have an opportunity to increase their varied practice with Deck Toys.
Monitoring and creating an accountability system for when students apply vocabulary used verbally or in their writing through the use of unit word walls.
Piggybacking off of and under the mentorship of Roediger, an author of Make it Stick, Pooja Agarwal, a Cognitive Scientist, created RetrievalPractice.org. Agarwal and collaborators provide a wealth of resources to help educators and learners maximize their learning potential. These five are my favorite:
During high school and college, I created an illusion of knowing through my reliance on photographic memory, only inputting and imprinting knowledge. I thought I was learning, but I was really learning for the next day's exam. I didn't retain this knowledge into my long term memory. Similarly, many of my students struggle with this mode of learning; however, Make it Stick provides an enlightened path to become a life long learner. The conclusions drawn in Make it Stick were scientific, yet accessible, and provided authentic examples for teachers to model or students to practice, which is why this book was chosen as Siena's faculty summer reading.