Empowering students with language-based learning differences

Siena Blog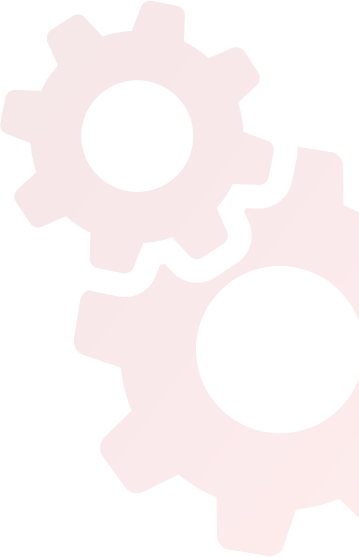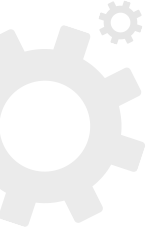 News
The Siena School Blog
Posts Tagged "ADHD"
November 11, 2021
"I like fidgets because I can use them under the desk. I also like them because they give me a bit more focus and I won't be moving around too much."
—Siena Middle School Student
"It's always nice to have it nearby. It makes me feel better. It's comforting."
—Siena Middle School Student
Pop Its...squeeze balls...infinity cubes: these have come to be known commonly as fidgets, but a generation or so ago, they might've been seen as toys for a student to hide or a teacher to confiscate.
Although they can be counterproductive when misused, fidgets can also be highly effective tools for students with ADHD, anxiety, and other difficulties that affect their performance in class.
There's ample research to support the benefits of fidgets for children and adults, particularly students with ADHD or sensory processing needs. Sydney Zentall, a professor of Educational Studies at Purdue, has written about the importance of multisensory activities accompanying a primary task (such as listening to music while writing a paper). This recent piece in ADDitude draws on Zentall's work: "Intentional fidgets allow you and your child to self-regulate ADHD symptoms in a controlled, constructive fashion." (See below for additional reading and resources.)
Siena Middle School Humanities Teacher Meredith Shinners follows this principle of controlled and constructive fidget use in her classes: "I love when students can appropriately use them to calm their bodies and give them some movement in their hands. Students are most successful with a fidget if it is a simple motion back and forth." Both Shinners and Reading Teacher Leslie Holst strongly prefer fidgets that can be inconspicuous and used under students' desks—that is, out of sight and out of hearing.
Holst adds an important caveat: "Fidgets are positive and constructive classroom tools only when respecting everyone else's ability to learn." So, how can fidgets be both beneficial to students themselves and not detrimental to those around them?
Why Students Use Fidgets
"I like the fidgets because they help keep me occupied and not space out."
—Siena Middle School Student
When used appropriately as tools of grounding and self-regulation, fidgets such as these can be beneficial:
For this elementary student, fidgets make her "de-stressed and calm" in physically redirecting any inner anxiety:
Inspired Treehouse reminds us that "Fidgets provide us with subtle movement and touch input that can help calm our bodies and keep our minds attentive, alert, and focused. Movement [is] a powerful component of focus and problem solving and fidgets provide an outlet for small movements of the hands while we work."
There are clear benefits of movement for ADHD support in the classroom, including heightened alertness and better information processing. A wobble stool, for example, lets students move some parts of their bodies in a controlled, non-disruptive way (instead of pacing around the room or having to take frequent walks in the halls). Regular movement and multisensory learning are integral to Siena's approach to teaching, so fidgets in the classroom are often another way to maximize learning and performance.
For students with anxiety, there's comfort in knowing that their fidgets are there, even if they don't need to use them for focus when working. One middle schooler made her own squeeze ball (a balloon filled with beads) and finds it "nice to use" for calming and focusing during class. Different textures and colors can additionally help anxious students ground themselves.
Teacher Advice for Fidgets in the Classroom
"For the most part, they use them appropriately to help them focus. We try to limit it to 1 fidget per student so that things don't get lost in the mix."
—Shannon Robichaud, Siena Elementary Teacher
Siena teachers understand the benefits and risks of fidget use—such as when it becomes the primary focus instead of the teacher and their lesson. The more that students understand that an infinity cube or fidget stool is a tool to improve focus and assuage anxiety, the more their fidgets won't become toys to distract them or their classmates from learning. Instead, the tool helps them channel extra energy in productive, classroom-appropriate ways.
When fidgets are used constructively and respectfully in a classroom, they can improve students' focus, performance, and self-regulation. Shinners suggests that teachers implement clear policies for fidget use and misuse: "Fidgets can't be a visual or auditory distraction to anyone, so students can use silent fidgets under the desk. We talk a lot about how fidgets become toys if you're looking at and playing with them, so they get put away."
There's an important learning trajectory that Siena students follow from elementary school through middle and high school with regard to fidgets. An elementary or younger middle school student might not realize that while their fidget cube calms them, it can irritate their classmates due to the clicking noise. In both learning how to learn and how to respect others' learning while at Siena, students gradually develop the higher-level thinking to be aware of how their actions and body movements affect others.
"Students are still learning the socially acceptable ways to maintain their attention or manage their anxiety in the classroom," Holst notes. "8th graders and high schoolers are generally better at using fidgets to maintain their attention or calm their anxiety. They understand the connection between the object and how it makes them feel."
Resources for Fidgets in the Classroom
25 Best Fidget Toys and Devices For a More-Focused Classroom (2021)
ADHD Fidgeting Builds Focus: Body-Brain Connections (2021)
ADHD Fidgeting Strategies That Promote Focus (2021)
The Guide To Introducing Fidgets To The Classroom (2021)
Fidgets are Tools, Not Toys (2019)
17 Ways to Help Students With ADHD Concentrate (2018)
How to Introduce Fidget Toys in the Classroom (2017)
Teacher Tip: The Dos and Don'ts of Fidgets for Kids (2016)
10 Solutions for Students Who Fidget in the Classroom (2015)