Empowering students with language-based learning differences

Siena Blog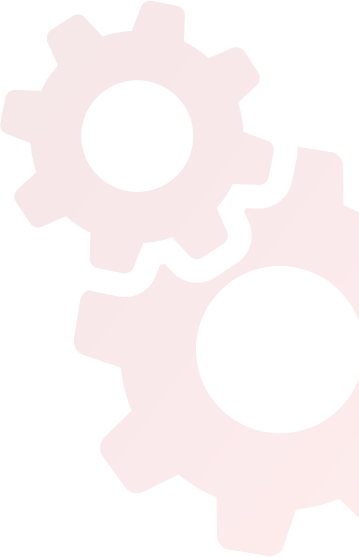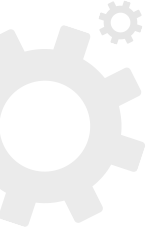 News
The Siena School Blog
Posts Tagged "tweens"
July 06, 2023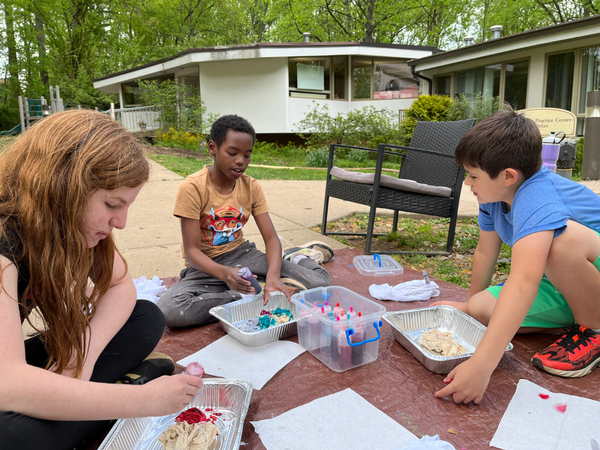 Fun Summer Activities for Students
Another summer is here, and parents might be looking for good activities to both engage their children and give a little bit of structure to the days and weeks ahead.
Ideal summer activities for school-age children often entail movement, creativity, and interactivity; they might also be multisensory and tactile to further engage children's brains and alleviate boredom.
Scheduling some regular activities has the dual benefit of keeping children active and giving their summer days some structure. Many studies have shown the benefits of structure for children, especially those with ADHD. ADDitude has some good resources for daily schedules for parents and children to adapt for the summer.
Ideas for Indoor Activities
Take a trip to your local library and get a bunch of books—mix in some old favorites with new ones to keep children reading
Pick a book or two to write or imagine a prequel, sequel, or other extension of the story as a creative exercise
Take on some Lego challenges inspired by Lego Masters builds (see also their Lego YouTube Channel)
Make fidgets from Lego or other materials (these can also help with focus and anxiety management throughout the year)
Try some fun DIY crafts, repurposing, and upcycling of various materials around the house
Enjoy some age-appropriate baking or cooking projects and turn your kitchen into a Mini Master Chef
Have a family dinner and a movie marathon—maybe with food from your Mini Master Chef kitchen
Try some at-home science experiments, such as these suggestions from Good Housekeeping, Tinybeans, and SplashLearn
Make slime or homemade play dough
Create some DIY board games, paper airplanes, musical instruments, and more
Design a puzzle scavenger hunt with clues to find certain pieces—parents and children can even take turns!
Ideas for Outdoor Activities
Let children practice outdoor art with some sidewalk chalk, finger painting, fence painting, or tie-dyeing
Plan a backyard camping night
Cool off and engage the senses with outdoor water fun
Experiment with some backyard science—see Steam Powered Family and Childhood 101 for good ideas
Have children design a DIY scavenger hunt or obstacle course to exercise their creativity and their bodies
Make (or expand) a backyard garden
Build a birdhouse or bird feeder and keep a list of which kinds of birds visit
Take regular walks and create nature collages based on what children see and find
Whether they're happening indoors, outdoors, or in both places, hands-on activities like these provide opportunities for creativity, imagination, and exploration. They not only keep kids occupied but also allow them to develop various skills while having a great time with their families and/or friends.
Resources for Fun Summer Activities
See these resources for additional activities and ideas to keep school-age children engaged this summer:
Last summer, Siena's blog featured pieces on summer reading ideas for elementary, middle, and high school ages and tech skills to practice over summer break.
June 10, 2021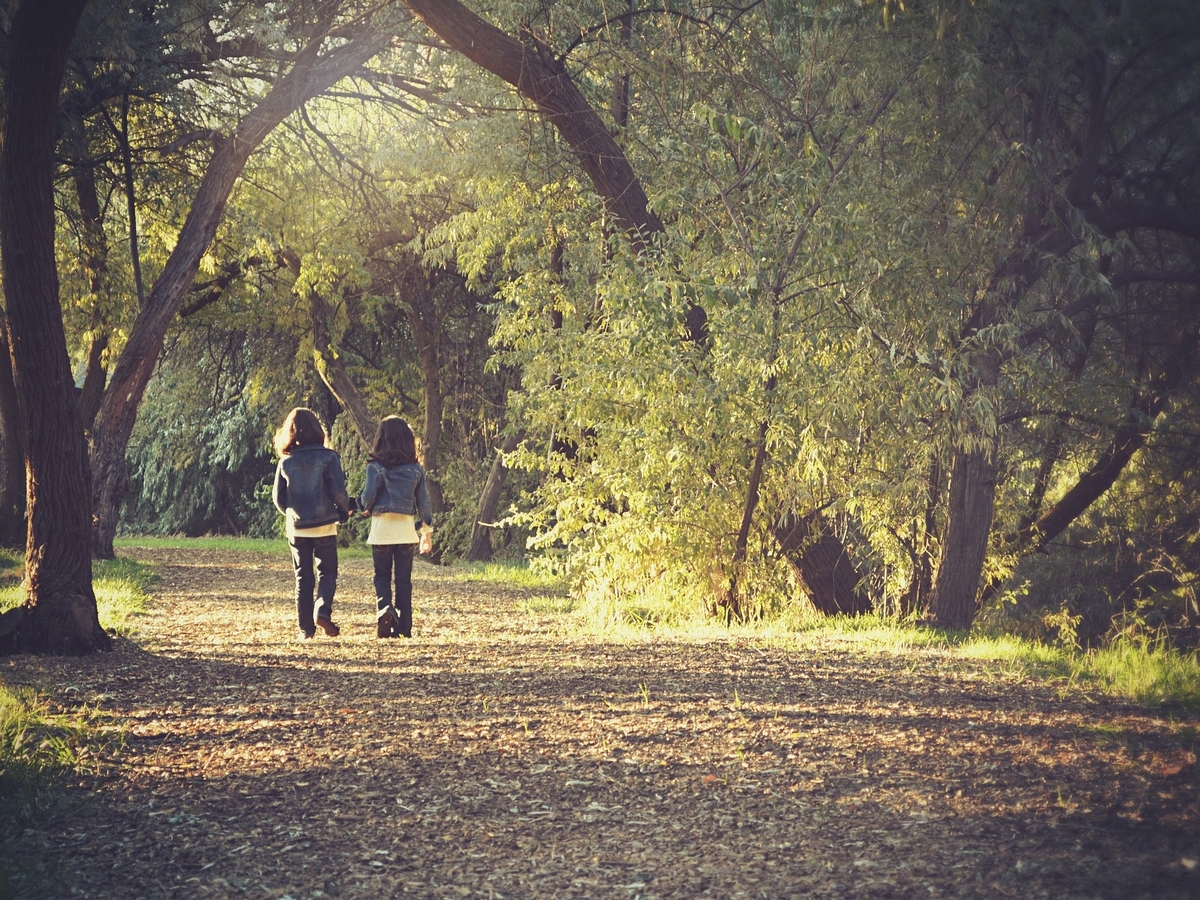 With more tweens and teens getting the COVID vaccine, opportunities for social engagement are increasing. While many are looking forward to this return to normalcy as summer begins, many others are understandably feeling anxious about socializing after 15-plus months of limited social interaction.
Here are some tips for adults to help our tweens and teens navigate this reemergence while also caring for their social and emotional health.
Acknowledge the Issue
Engaging with others can feel hard when you're out of practice; remember, also, that some teens may be nervous around germs and getting sick. Adults, validate your teens' feelings around these feelings of worry; even share your own hesitations. Once you have validated these feelings, help the teen and/or tween in your life think about ways they've successfully coped with similar worries in the past.
We always want to encourage this reengagement with social activities (even on a small scale) as prolonged absence from socializing can lead to avoidance, which can lead to more pronounced worry.
This recent blog post from Screenagers has some examples and conversation starters for easing everyone back into social interactions this summer and fall. "We...should be applying scaffolding and can experiment with trying to help in different ways," Dr. Delaney Ruston writes in the post. "The type of help will vary depending on our kids' ages and situations, but I want to make sure we are all aware that there is a role for our social engineering at times."
To begin guiding these social interactions, it may be helpful for parents to make a list of social opportunities that feel comfortable at first, such as outdoor-only activities, and add to that list as they (and you) get more comfortable.
Start Small
Big group activities may be too overwhelming at first, so it is perfectly acceptable to start small. Invite a small group of people (or even one or two peers for a social outing) and keep the time short to ensure that your teen/tween feels comfortable. Parents could talk with their teen/tween after the small social outing to assess what worked, what might not have, and what could work for a future outing.
Have a Purpose
A get-together with no purpose may be too open-ended and can lead to more anxiety. Instead, help your teen find a shared purpose while socializing. Some ideas for outdoor or indoor activities include:
Walking to a store
Baking/cooking
Service learning/volunteering
Playing a game (tennis, board game, etc.)
Watching a movie
Enjoying a meal together in an outdoor picnic
Hiking
Biking
A sporting event
Have a Start and End Time
Establishing a start and end time creates structure, which can assist with teens' comfort levels. Check in when planning an event and ask them how long seems reasonable. Many people may feel emotionally drained with long periods of socializing at first. Parents and/or teens can always increase the duration of activities as time goes by.
Get Input
Solicit input from all parties. When teens are excited about an activity, it will help ease some worry and give them something to look forward to.
Practice
Just like with any skill, practicing our social skills is important. If your teen is open to it, work on conversation starters. Discuss a recent social situation you were involved in and go over how it went, what went well, and what was awkward. The more we normalize awkwardness in social situations, the more comfortable we all become; it is normal!
As we slowly ease back to bigger groups and more social opportunities, you should see your tween's or teen's comfort level increase. If you are concerned that they are isolating themselves or seem overly anxious, it may be helpful to reach out to a therapist to practice these skills. Here are some resources that may help you as you navigate finding a therapist:
What we have seen over this last year is that our teens and tweens are resilient and flexible and, given time and practice, these social skills will reemerge.
See The Siena School blog for more posts about social and emotional health, including some lessons in self-care and tips for returning to in-person school.