Empowering students with language-based learning differences

Siena Blog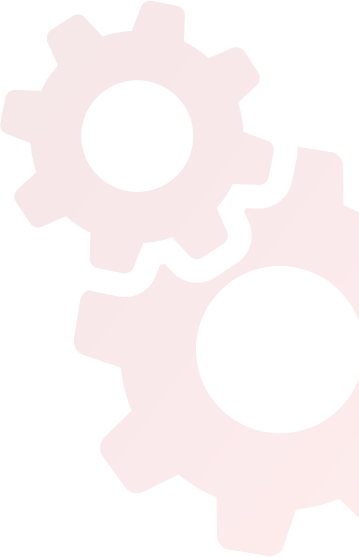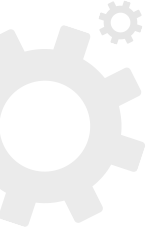 News
The Siena School Blog
Posts Tagged "women's~history~month"
February 24, 2023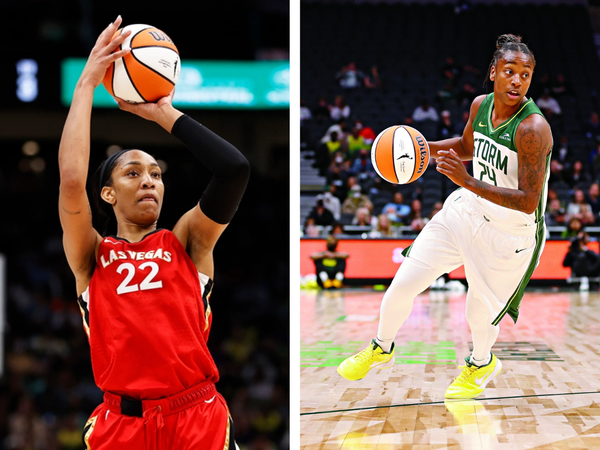 Women's History Month 2023
To commemorate Women's History Month 2023, Siena is honoring WNBA stars Jewell Loyd and A'ja Wilson for their work and advocacy related to dyslexia.
The National Women's History Alliance chose the theme of Women's History Month 2023 as Celebrating Women Who Tell Our Stories, highlighting those "who have been active in all forms of media and storytelling including print, radio, TV, stage, screen, blogs, podcasts, news, and social media." In telling their stories of dyslexia and advocacy off the court, Loyd and Wilson have worked for causes related to education, learning differences, girls' and women's basketball, and more.
WNBA Dyslexia Advocacy
Loyd's and Wilson's career paths have been quite parallel: both have played in NCAA Women's Championship games, both were #1 overall WNBA draft picks, and both were Rookies of the Year (Loyd in 2015, Wilson in 2018). Between them, they have 3 WNBA championships (Loyd in 2018 and 2020, Wilson in 2022). They've also been teammates several times, winning gold at the 2020 Tokyo Olympics and at the FIBA Women's Basketball World Cup in 2018 and 2022.
A guard for the Seattle Storm since she was drafted first overall in 2015, Jewell Loyd has done a lot of strong advocacy and community work stemming from her learning differences. In 2015 right before the WNBA draft, Loyd wrote about her dyslexia journey for The Players' Tribune:
After being diagnosed [as an adolescent], it took time to figure out what worked for me, but I did. And if I close my eyes right now, I can see the back of my future jersey: Loyd. I won't know what the front will say for another few hours, but the title I want to carry above all others? Role model.
Basketball was, for Loyd, a "sanctuary" while she was in school, and she applied the same determination and focus she needed on the court to her studies and adjustment to her learning needs.
Loyd's dyslexia advocacy and role modeling were writ large—literally—in 2016. She was featured in an interactive, three-panel billboard in New York as an Honorary Diplomat for Eye to Eye, a nonprofit mentoring program in which elementary and middle school students with learning differences work with high school or college students with learning differences.
See the video of the billboard here.
During Women's History Month 2022, Loyd partnered with 94 Feet of Game and We The Best Foundation for the Future of Basketball Is Female campaign, helping provide 1,000 scholarships for female basketball players, along with access to foundational basketball skills.
A fellow WNBA role model and dyslexia advocate, A'ja Wilson has been a forward for the Las Vegas Aces since being drafted in 2018. She wrote about her dyslexia journey for The Players' Tribune in 2018, sharing that she actively sought accommodations when starting at the University of South Carolina:
Before school started I sat down with my parents and an academic advisor from South Carolina, and we decided that every professor should know about my dyslexia.
I never had to just go up to Coach [Dawn Staley] and tell her. But she knew, even before the recruiting process had ended. Freshman year, it was kept pretty quiet. I was doing all right in college thanks to having better resources—and honestly being able to record lectures instead of having to write everything down. That helped a lot.
Wilson later cofounded the A'ja Wilson Foundation with her parents. Through her foundation and public presence as a WNBA star, Wilson supports children with dyslexia and their families to, according to their mission statement, "empower them to reach their full potential through educational programming, workshops, camps and grant opportunities."
Moreover, the A'ja Wilson Foundation does a lot of work to prevent bullying of students who learn differently through education and mentoring programs. Learn more about the A'Ja Wilson Foundation's recent work on their Twitter, Instagram, and Facebook channels, especially under the hashtags #SpeakUp, #ChooseKindness, #DyslexiaAwareness, and #PowerToEmpower.
In using their public visibility as professional athletes and role models, Loyd and Wilson continue to advocate for dyslexia awareness and support to help students across the country.
Additional Links and Resources
Learn more about them here:
See The Siena School blog for other heritage month spotlights related to our innovative dyslexia education, including NFL linebacker Rashan Gary, writer and activist Victor Villaseñor, poet Amanda Gorman, figure skater Meryl Davis, film director Ann Hu, and astrophysicist Dr. Maggie Aderin-Pocock. See also this 2021 blog post on dyslexia awareness and advocacy at Siena.
March 03, 2022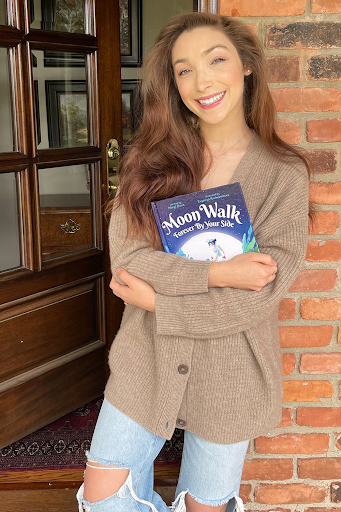 "I learned how I learned and how my brain worked. It helped me adjust and compensate for my differences…. It opened me up to problem solving, seeing things differently, and how I can help myself overcome things." —Olympian Meryl Davis on her dyslexia
Even before she won Olympic gold in 2014, Meryl Davis knew the importance of advocating for herself and others. A competitive skater and ice dancer since age 5, Davis has used both her public presence and her community dedication to help young people achieve their goals.
As part of Women's History Month this year, Siena is honoring Davis for her successes in inspiring women and girls both on and off the ice, in part through her perseverance in adjusting to her own learning differences.
Davis's dyslexia diagnosis came in 3rd grade. At first, she felt less-than and inadequate, and she eventually figured out how to learn in her own way, finishing high school as a member of the National Honor Society. She attended the University of Michigan, majoring in Cultural Anthropology (Class of 2020) while also training full-time on the ice rink.
Davis also lacks depth perception and has trouble seeing out of her right eye, which was another adjustment she made successfully. As she did in the classroom, Davis developed accommodations for her vision issues on the ice, such as by memorizing markings on the ice to situate herself when skating and trusting her partner to stay safe and avoid collisions with other skaters.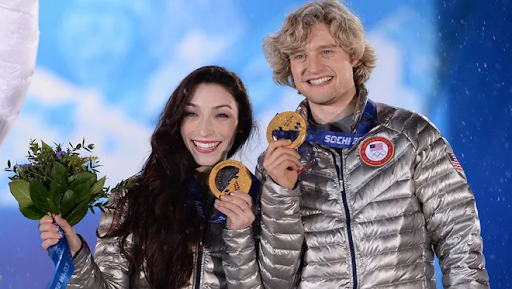 A profile from the Yale Center for Dyslexia and Creativity quotes Davis on her professional path: "With skating I could feel it more than see it." Moreover, "I fell in love with it because it made sense to me, partly because I see things differently. I learned to enjoy it, worry free, in terms of moving with the music. It's been a really beautiful part of my life."
At the 2014 Winter Olympics in Sochi, Russia, Davis and her partner Charlie White became the first American team to win the gold medal in ice dancing. Davis and White had won medals in other competitions since 2006, and their Olympic victory capped their great run as skating partners. In 2020, they were named to the U.S. Figure Skating Hall of Fame. Learn more here about Davis's accomplishments on the ice.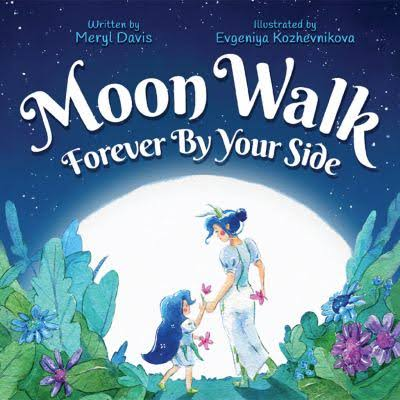 Since winning Olympic gold, Davis has been dedicated to supporting young people and advocating for access to figure skating, education, and social–emotional wellness—particularly in underserved communities. Among her post-Olympics accomplishments are:
"Patience with oneself is the key to learning how to be your best self in any case. Just because things come differently to you doesn't make you any less. You have to rely on the people who are there for you." —Olympian Meryl Davis on using available supports
See Siena's blog for related material on successful women, including a spotlight on astrophysicist Maggie Aderin-Pocock from Women's History Month 2021 and one on poet and activist Amanda Gorman from Black History Month 2022.
Recent Posts
Categories
Archives