Empowering students with language-based learning differences

Siena Blog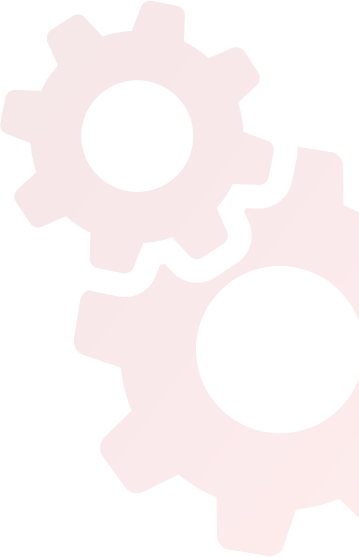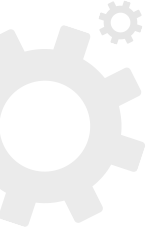 News
The Siena School Blog
Posts Tagged "STEM"
March 18, 2022
"I used to hate the thought of science. At Siena it's a lot more fun, and I've learned a lot about how to become a scientist." —Siena Middle School Student
It's no secret that there's a STEM Gap for girls and women ranging from K-12 and postsecondary education to the workforce. This overview from the American Association of University Women cites a few factors contributing to the gap—such as gender stereotypes, a lack of female role models for young girls in STEM, and struggles with math and science confidence.
It's especially urgent, then, for K-12 teachers to ensure that all of their students feel supported in STEM classes. As Siena's Middle and High School Science Teacher Kanika Staten stresses, "It's important for teachers to cultivate an interest for girls in the sciences early—ideally in elementary school—and encourage them when they have an aptitude for the sciences."
To further commemorate Women's History Month 2022, Siena is highlighting some of our female student and teacher voices from science classes. Science is an integral part of Siena's curriculum, first introducing students to foundational concepts in elementary school and eventually refining their focus, skills, and advanced interests in high school.
Siena's Science Role Models
Like her STEM colleagues at Siena, Staten sees the importance of developing girls' STEM successes, mindsets, and confidence: "Teachers have to show students meaningful examples of people doing work in the sciences who look like them and have had similar struggles."
A Siena middle school student admires Judy Resnik (space shuttles Discovery and Challenger) and Haley Arceneaux (Inspiration4) as her predominant role models for women in the sciences. Resnik, who earned a PhD in Engineering from the University of Maryland, was the first American Jewish woman in space. A physician assistant at St. Jude Children's Research Hospital and childhood cancer survivor, Arcenaux was a medical officer on the recent all-civilian mission in 2021.
A Siena high school student feels inspired by Albert Einstein since he was also dyslexic. Another high schooler feels inspired not by a specific person but by a type of person: "I admire anyone who's willing to speak up—especially if it's against a corporation hurting the environment. I also admire people who are willing to have conversations and to change their views of things if they discover new facts."
Assistant Head of School (and former Math and Science Department Chair) Jennifer Chambers cites women environmental scientists, such as Sylvia Earle and Rachel Carson, as her scientific role models as both a teacher and environmentalist.
Finding inspirational voices helps girls and young women to be passionate about the sciences, as well as to think early about STEM career paths. Chambers adds: "Siena helps develop girls' scientific mindsets (such as taking risks, being curious, and learning from failures) from elementary grades all the way through high school."
At all grade levels, writing is an important component of the sciences at Siena; students write reflections, science journal entries, lab reports, and more as they progress through the curriculum. Since starting at Siena in 8th grade, a high school student feels she's "grown more willing to accept that my ideas can always improve and focus." She's also learned how important it is "to put scientific ideas into clear, basic words to make science accessible for a wide range of people so they become educated."
Siena Girls' Voices in the Sciences
Hear from Siena students about what motivates them in science classes:
"I like doing experiments. When we did the Magic Milk experiment, I liked how when the two mixtures were combined the reaction was different colors." —Elementary Student
"I like science because I like learning about nature." —Elementary Student
"Since starting at Siena in 6th grade, I have a better grasp and more confidence in writing about science and understanding how the world around me works." —Middle School Student
"I've always liked science—it's very engaging and hands-on. The fun thing about science is failing—and then learning and improving from the failure." —Middle School Student
"I like how our teachers let us explore and give us cool topics to investigate." —Siena Middle School Student
"It's been interesting learning about the different types of sciences since elementary school at Siena. I've always enjoyed it." —High School Student
"Debating about science topics is very fun. Looking at both sides of an argument and having to research a position is engaging for me." —High School Student
A high school student appreciates learning about scientific concepts that extend beyond the classroom and overlap with social and political issues. She points to environmental science and sustainability, which "affects me most as a human." Regardless of where her career path takes her, she feels ready for it to involve the sciences, as well as for "being that advocate who people go to for change."
Resources for Girls and Women in STEM
See these science-themed podcasts:
See also these recent books from and about women in the sciences:
Learn more about Siena's STEM curriculum:
Lastly, see Siena's blog for related material on successful women:
March 18, 2021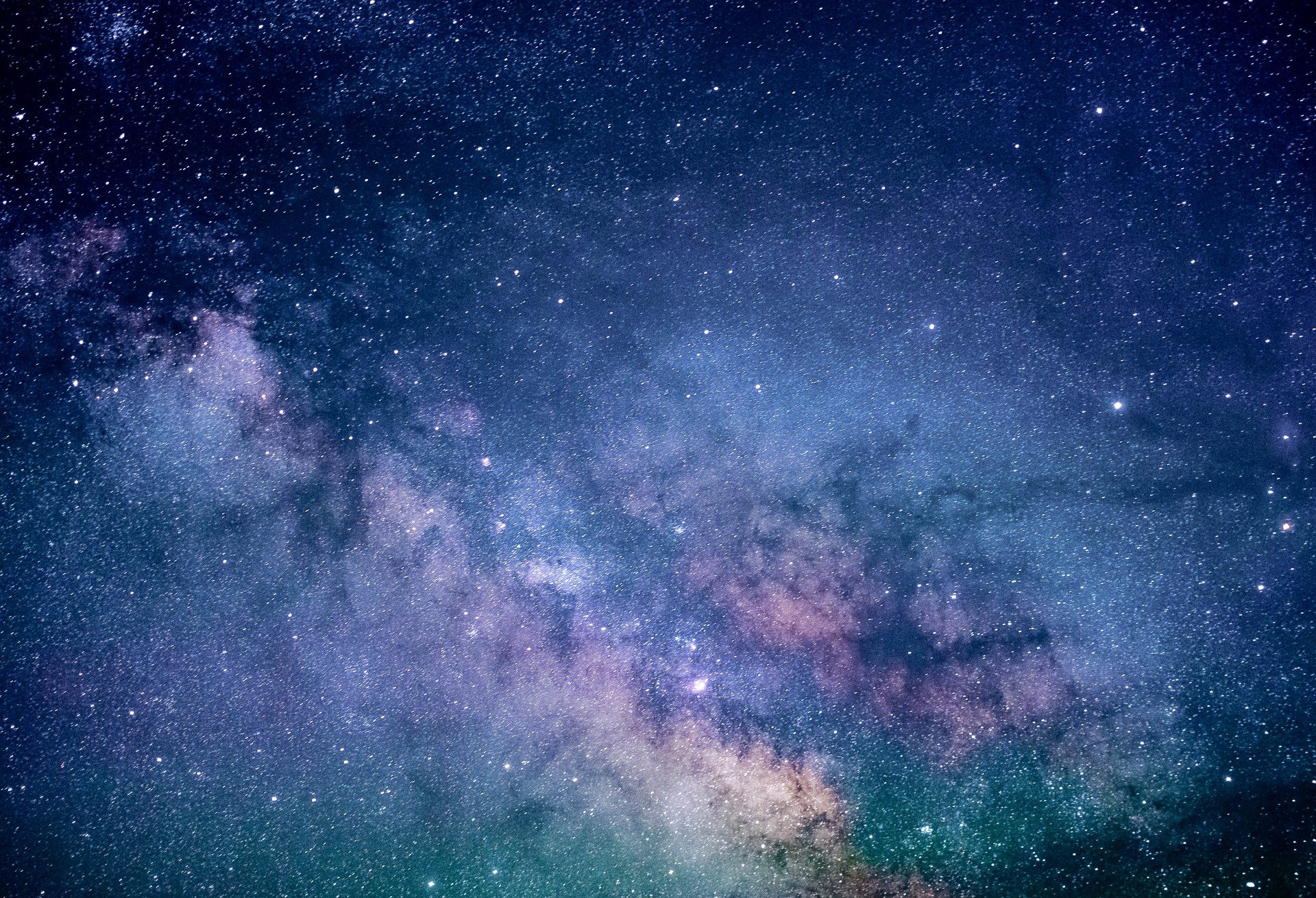 "I was lucky because I got inspired by science, and I had an aptitude for it," Dr. Maggie Aderin-Pocock shared in a 2014 interview for The Yale Center for Dyslexia & Creativity. As part of Women's History Month this year, Siena is featuring a woman who is currently making history.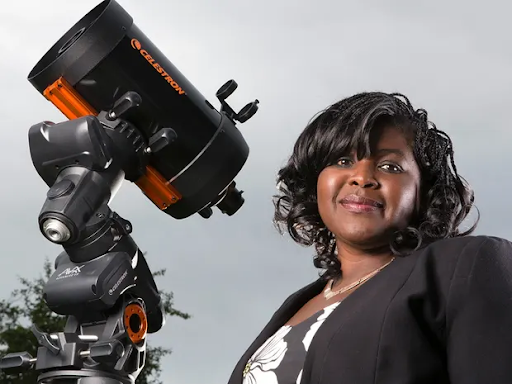 Since being diagnosed with dyslexia at age 8 and attending 13 different schools in England before going to college, Dr. Aderin-Pocock has made many contributions to space science and science education more broadly in the past 25 years.
Dr. Aderin-Pocock, who was born to Nigerian parents in London and lives in England with her family, is currently an honorary research associate of University College London's Department of Physics and Astronomy. She has a Bachelor of Science in Physics and a Doctor of Philosophy in Mechanical Engineering. In 2009, she was awarded the Most Excellent Order of the British Empire (MBE) for her many achievements in science education.
For her entire career, Dr. Aderin-Pocock has worked to engage children and adults around the world about space, the stars, planets, and more. For a glimpse into Dr. Aderin-Pocock's science-educational work (and her infectious enthusiasm), have a look at these:
"How come you're so interested in space?" See her answer (and more) in this interview with British Royal Society from 2014.
"Science saved me from the doldrums and actually gave me an opportunity." Listen to her share her science journey with The Female Lead in 2017, including being the only girl in an evening class on making telescopes.
"From that, we were able to work out what chemical reactions are happening in the heart of a star." Hear more about the spectrograph she built for the Gemini telescope in Chile to help analyze the light from stars.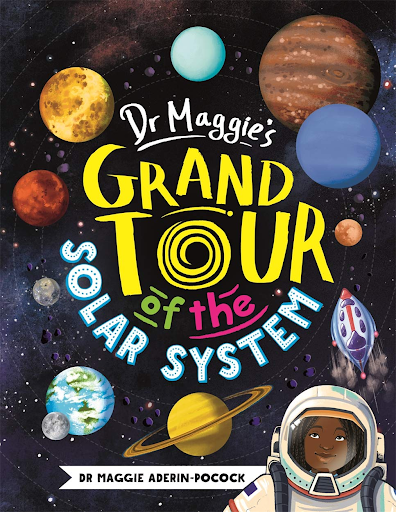 Due to her expertise, Dr. Aderin-Pocock has been an integral part of the BBC shows "Do We Really Need the Moon?" and "The Sky At Night." She's also written Dr. Maggie's Grand Tour of the Solar System (2019), Book of the Moon: A Guide to Our Closest Neighbor (2018), and The Knowledge: Stargazing (2015), among other publications.
"Imagine a dyslexic from London meeting the Queen of England," she said after receiving the MBE. "It's mind-boggling stuff, but that shows how much potential you have."
For more STEM-related content from Siena's blog, see these posts from Math & Science Department Chair Jennifer Chambers on the virtual science classroom and creating an authentic learning experience.
May 04, 2020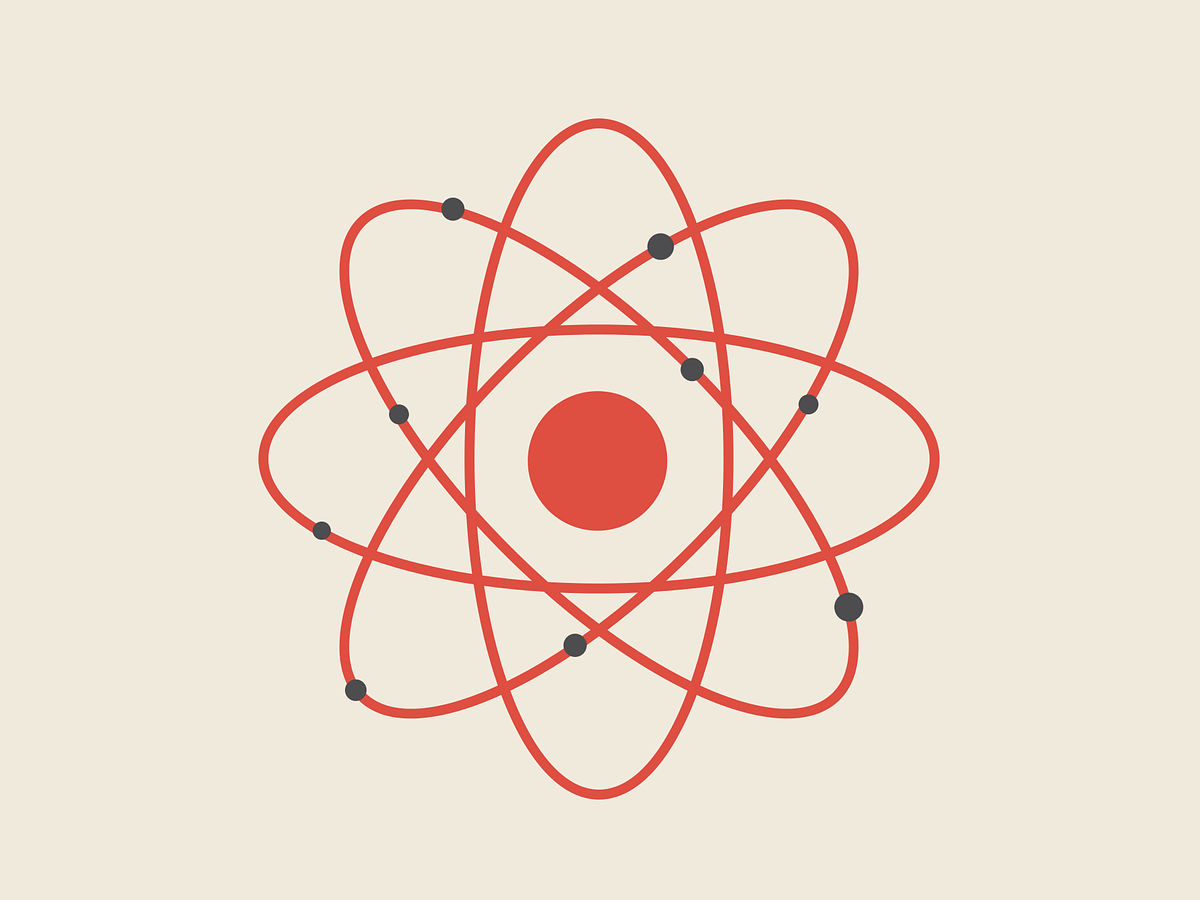 Siena's math and science department chair Jennifer Chambers keeps finding ways to develop her distance teaching. Like her colleagues, Ms. Chambers has always integrated technology into her multisensory teaching, which she's continued to do in her virtual classes.
Zoom has become ubiquitous in distance learning. To increase her accessibility to her students, Ms. Chambers has used a separate Zoom account so she can monitor two breakout rooms at the same time and/or help an individual student in a breakout room while monitoring the whole group. She likens this to having a student approach her while class is in session. Teachers who have access to multiple devices can use them to be more available to their virtual classes and participate in multiple conversations.
Ms. Chambers has also used technology to illustrate scientific concepts she'd otherwise demonstrate in her classroom. See these clips for how she's made her online teaching even more multisensory by using (1) her iPad as a document camera to illustrate the atomic structure of lithium with household foods and (2) an online whiteboard to practice building atomic structures and hone scientific vocabulary to help students practice their morphology.
See some of Ms. Chambers's screen mirroring tips for Mac users in this post about the virtual math classroom.